Sessions in Vevox are controlled by the Meeting Status. This is the place where you start your meeting as well as stop your meeting.
The meeting status will appear in the top right-hand corner of your dashboard.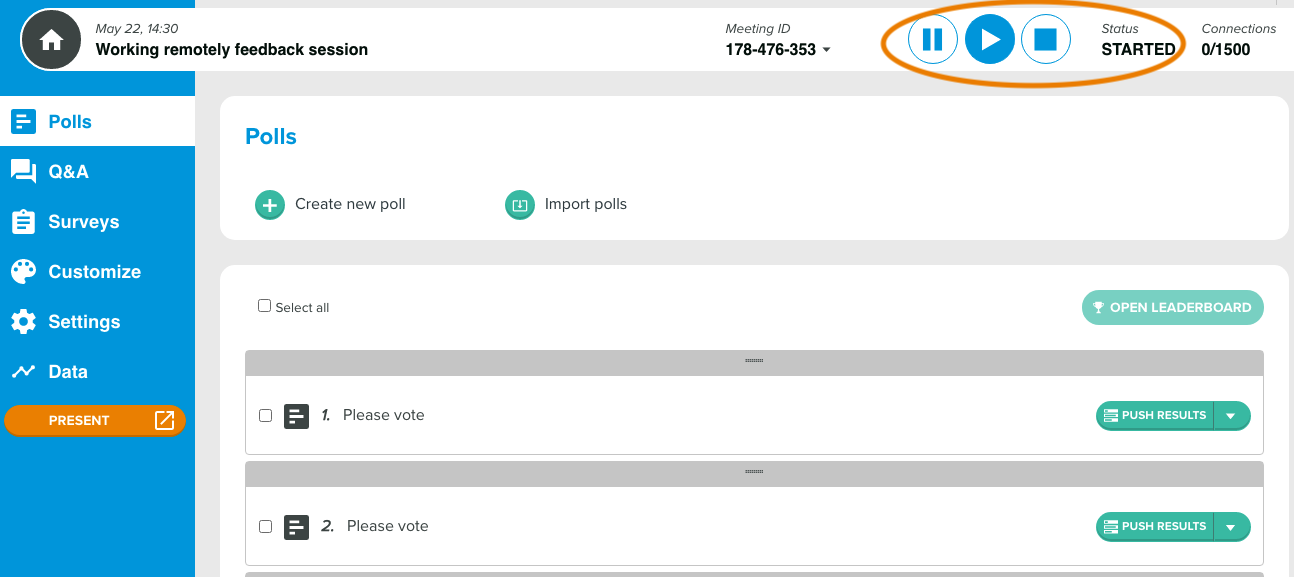 A session can either be;
Started: The session is active and available for participants to join.
Waiting: The session is ready to begin, participants can join the session but cannot access the messaging or polling.
Stopped: The session is inactive and cannot be found by participants.
When you first create a new session it will always begin in the waiting state.
For the majority of our accounts, you may only have one started session at any time. All Team/Enterprise and Department/Institution accounts however, can run concurrent meetings and have more than one meeting in starting status at any time.
If you attempt to start a session whilst you already have one running you will be warned that by continuing to start this session will result in the other active session being put into a waiting state.
Any participants that are connected to a session will be disconnected when the session is stopped.

Don't forget to set your meeting status to started, before your meeting session begins.