Once your meeting has been created you are ready to invite people to join. 
There are two ways participants can join your session. They can either join your session
Using a

9 digit

Meeting ID, or
There are a couple of ways how you can communicate this to your participants.
Option 1: Using the 9 digit Meeting ID to invite participants
Before the meeting

Go to your meetings list in your dashboard.

Select the correct meeting card for your session and press the 'more options' (or three dots) icon. Alternatively hover over the actual meeting card. It will bring up the option to view the meeting or invite participants.

Select 'Invite participants'. A pop up with meeting details will appear.

Select 'Copy' and press the close option.

Your invitation details showing your 9 digit Meeting ID is now copied to your clipboard.

You can now paste this information in your calendar to send the meeting invite, paste it in WhatsApp, send it via email, send an SMS, or use any other electronic platform you wish.
During the meeting
When you launch present view the joining instructions automatically appear on the left side of the display.
They will remain here permanently so that any latecomers to your session can always see how to join the Vevox app and participate.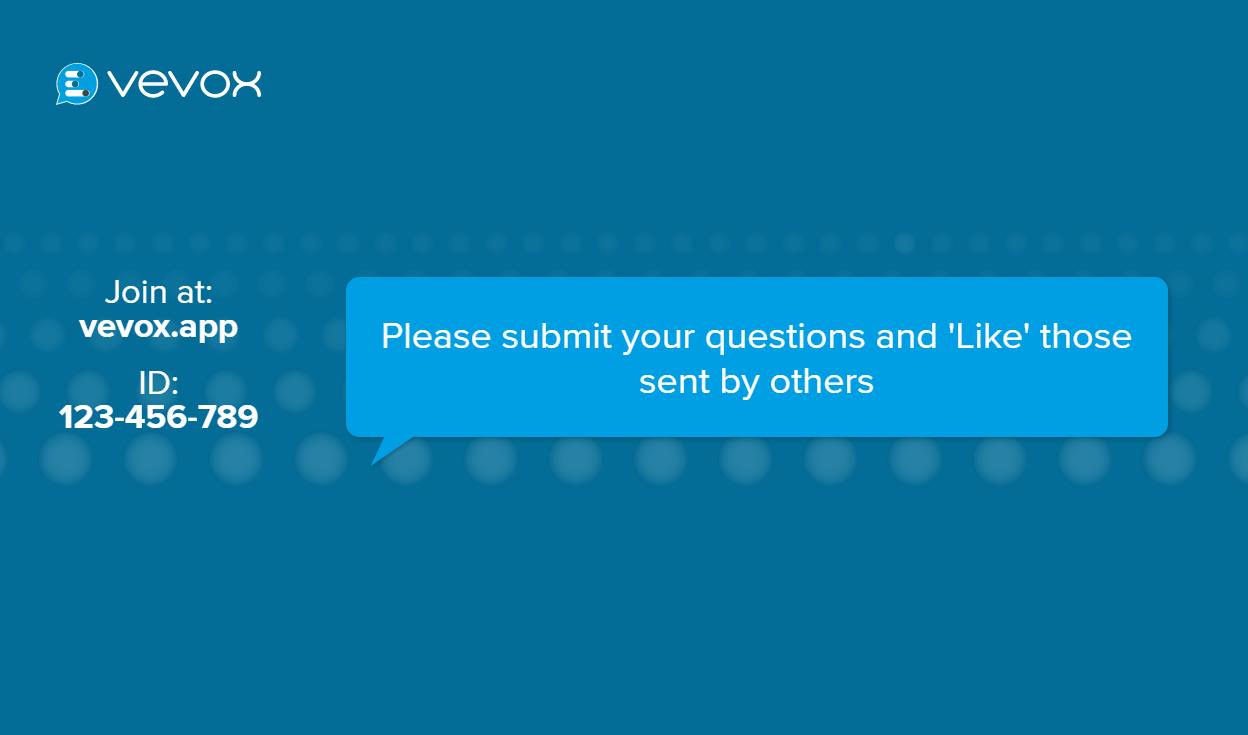 Participants now need to:

Open the Vevox app or the web client at https://vevox.app

Enter the 9 digit Meeting ID.

And press 'Join'.
Option 2: Using

a

Q

R code to invite participants
To make it as easy as possible for your participants to join your Vevox session we also have an optional feature to enable a QR code in the Present view.  Participants can use the camera on their mobile devices to scan the QR code and automatically join the session. This option can be used for live or online events.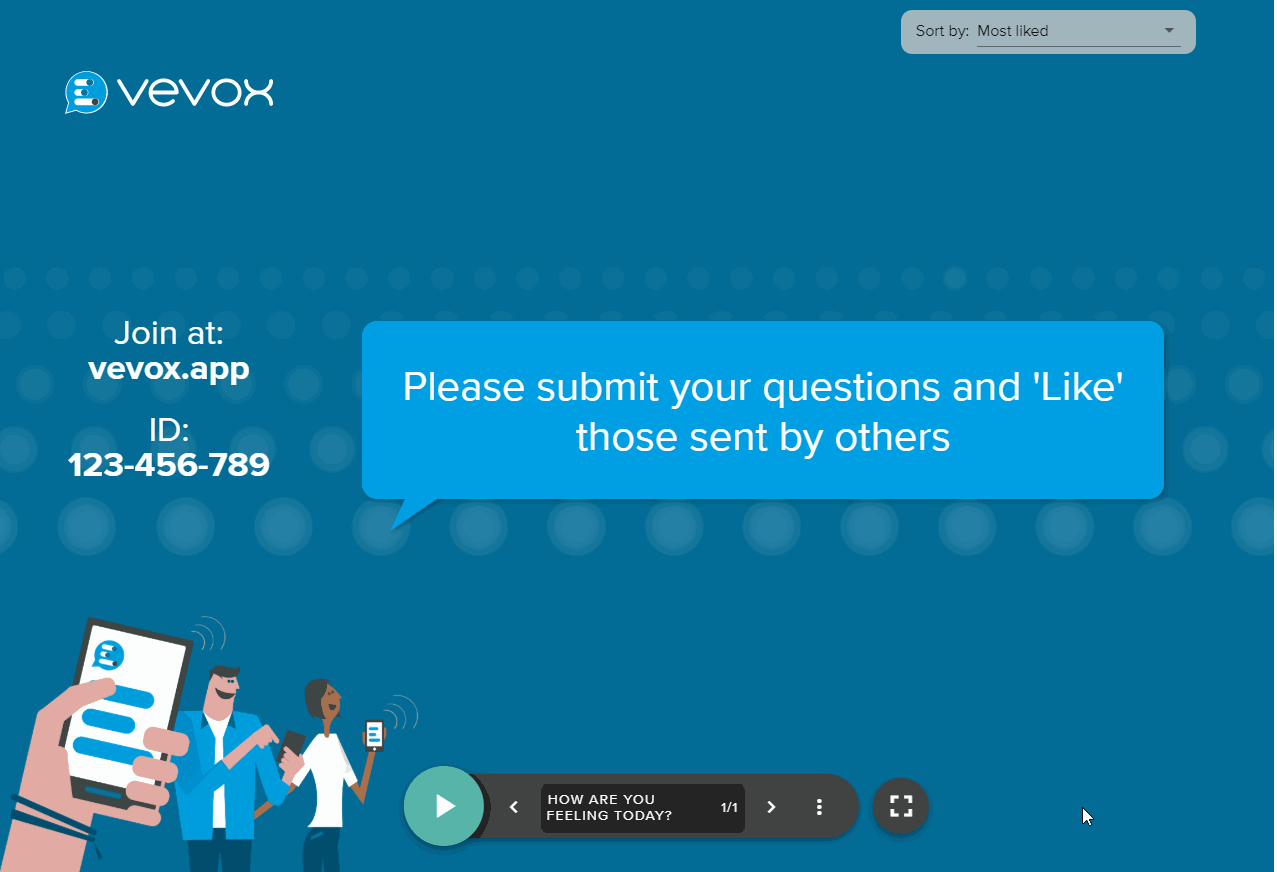 To enable the QR code for your session:

From the present view control bar press the 'more options' (or three dots) icon.

Select 'Theme Customization'.

At the bottom of the pop-up settings menu toggle the 'Show QR code' setting on or off.

Press 'Save'.
The QR code will display on the left side of present view together with the standard joining instructions.
Once participants have scanned the QR code, a link will automatically open up on their mobile devices taking them directly to the welcome screen for the session.
At any time, you can click on the QR code in present view to enlarge it, so participants in the room can use their phones and scan it with their camera. Click again to reduce the size of the OR code.
The QR code can only be generated in
present view
. If you are using the PowerPoint add-in to present to your audience or you would like to send the QR link to participants before the meeting:
enlarge the QR code,
take a screenshot and
add it to your Word, PowerPoint, email, WhatsApp, or messages.