Correct answers can be set for Multichoice polls and Numeric polls.
To set the correct answer do the following steps:

Create your poll.

Press 'Set Correct Answer'.

Select the option or options that are correct by ticking the boxes.

Press 'Save'.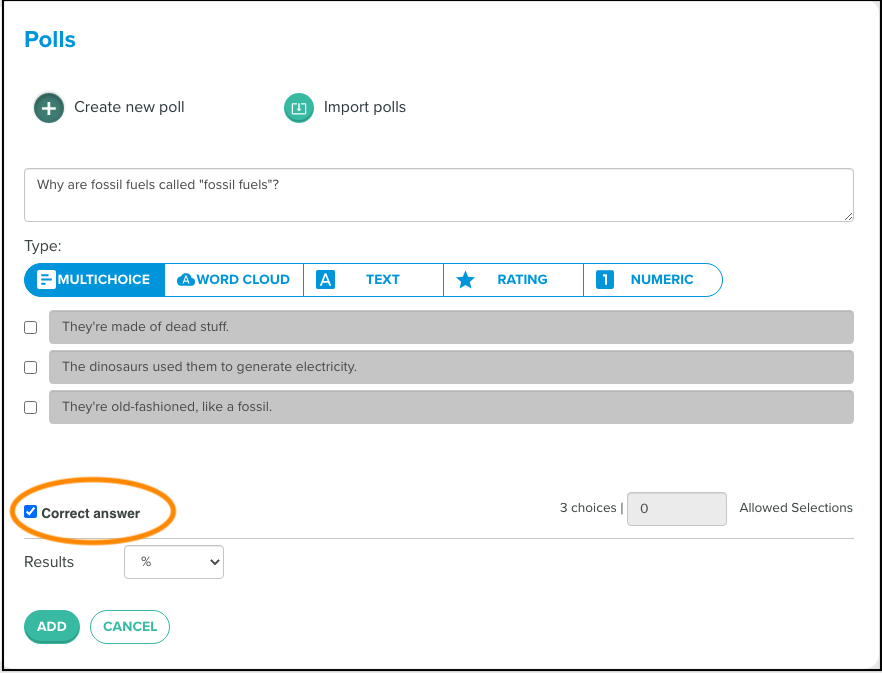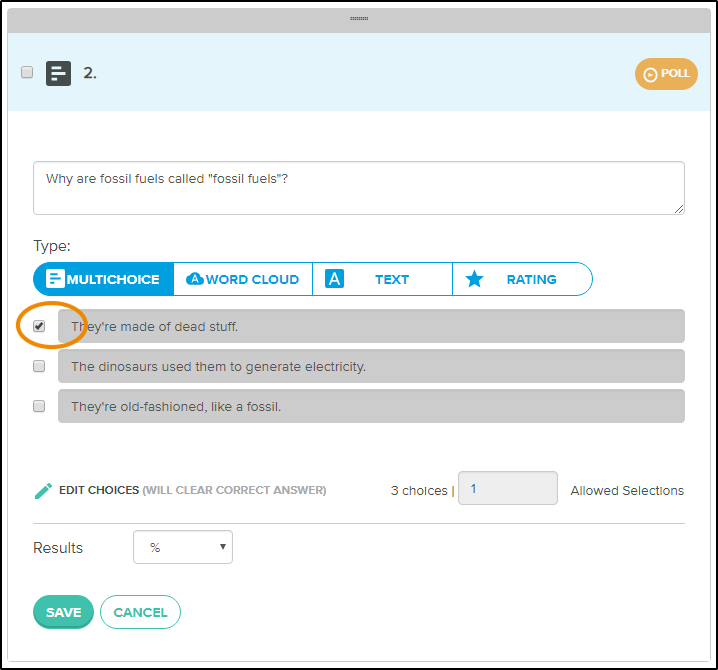 Correct answers introduce an extra step when you are controlling the poll. You can decide to show the correct answer on the participant devices or to skip to the next poll.
When using the dashboard to present:
After the results have been displayed to your participants there is the option to toggle the correct answer indicator on or off. This indicates which option is correct on all participant devices.


When using present view to present:
You can also decide to show the correct answers from the control panel in present view. Or to just skip to the next poll.

Reporting when using correct answers:
In addition to indicating the correct answer on devices there is also a change to the downloadable report. An extra worksheet in the report keeps track of how many answers each participant has answered correctly.