Creating a survey works much the same way as creating polls. Your different surveys will not appear as meeting cards but in a list below each other.
To create a survey follow these steps:

Select Surveys from the navigation menu.

Press the + Create new survey button.

Give your survey a name.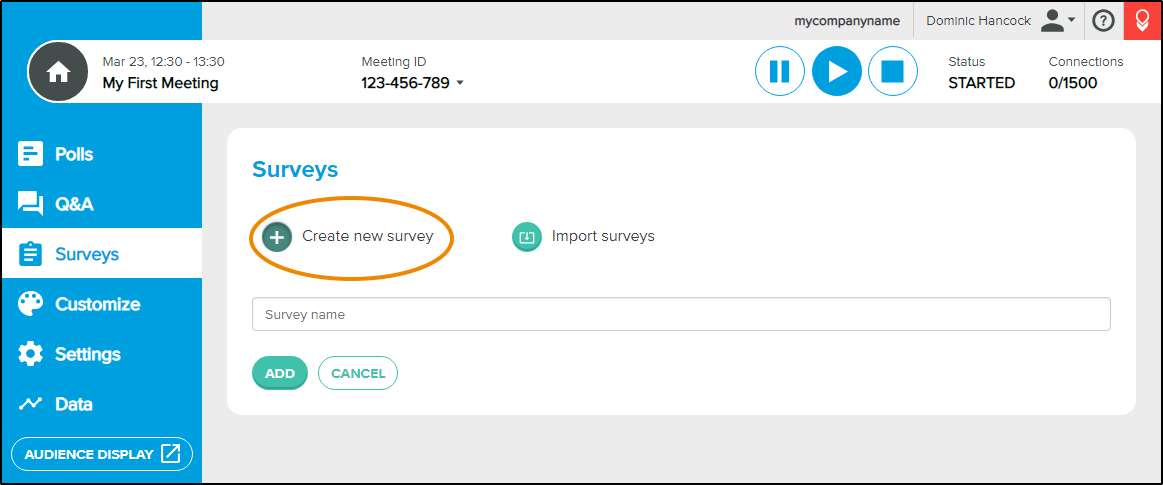 The next step is to add some questions. Adding questions to a survey works in the same way as creating live polls.

Press the + Create new question button.

Enter the title of your question.

Select the type of question you would like to create.

If applicable enter the choices for the question.

Press 'Add' to save your question.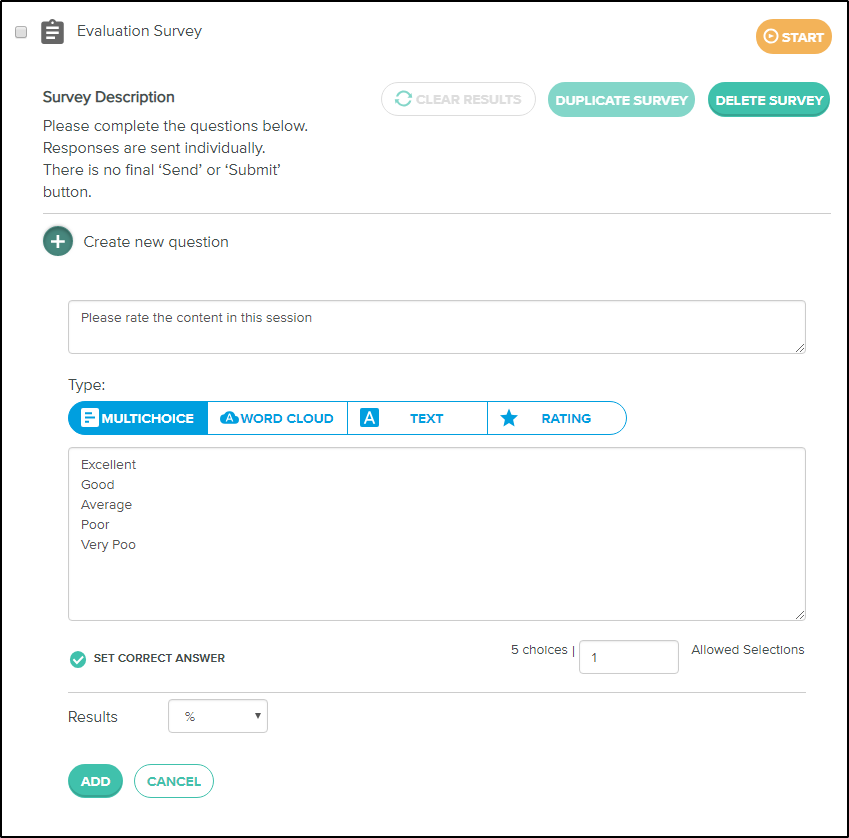 Repeat this process to add multiple questions to your survey.
You can also change the 'Survey Description' by clicking on the pencil that appears next to the survey description when you hover over it. The survey description is the default message that will appear in all surveys on participant devices.
Creating multiple surveys
When you create a new survey, follow the steps above. The survey will then be listed as a separate survey and appear below the previously set up surveys.
All surveys will use the same 9 digit Meetings ID, but only one can be 'Started' and answered at a time.

If you need to run multiple surveys at the same time (Teams/ Enterprise/ Department/ Institutions plans only) make sure to create a new meeting card for each survey, as each survey would need a different 9 digit Meeting ID to run concurrently.