Welcome to the Vevox Academy!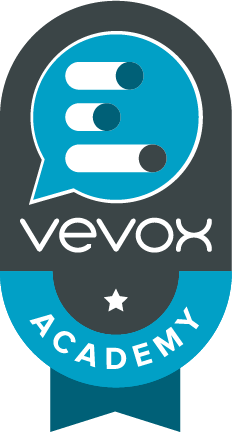 Module 1: Getting started
For: Anyone using Vevox for the first time or needing a refresher after a break in use.
Covers: Familiarisation with the Vevox platform: Live Polling, Q&A, Surveys, Customising/branding, Accessing data reports, Audience displays.
Pre-requisites: None.
Whilst we recommend referring to your Vevox account during training you do not need to use your Vevox account to complete this module.
Approximate time to complete: 20 minutes
Format: Interactive. Video with periodic multi-choice questions and answers.
Platform/tech requirements: Complete on any PC running a web browser or mobile (iOS and Android).
Access link: https://lm1.in/0ud8JZ