If you want to edit the name of your meeting after you have created there is always the option of going back and changing it again later.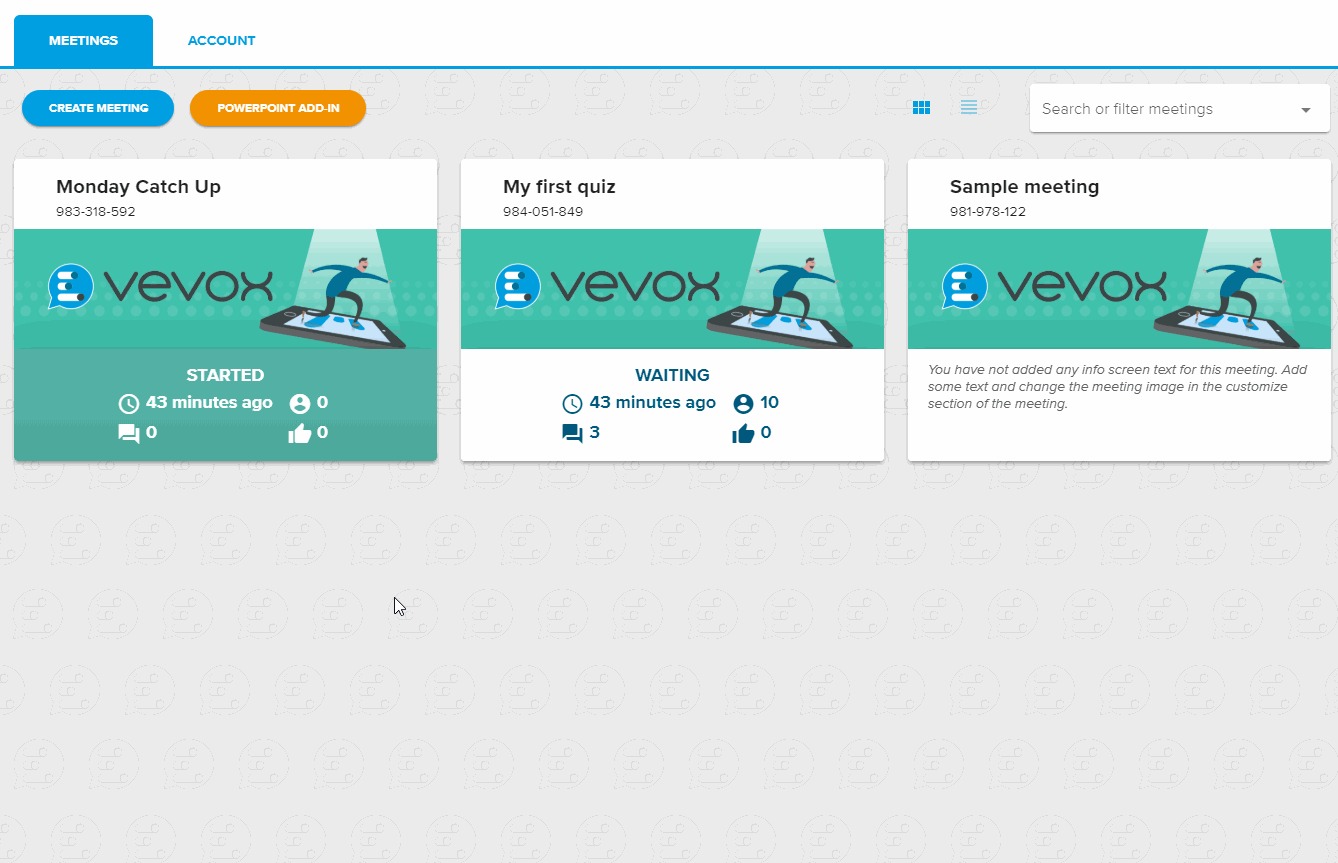 To edit a meeting name:
Go to your meetings list.
On the meeting you want to change press the 'more options' (or three dots) icon.
Select settings.
Edit the name of the meeting.
Press save.