Need to enhance participant interaction, get ideas and views shared? The Q&A message board is the ideal place to do just that. When you launch present view your first slide will always show the Vevox joining instructions with the 9-digit Session ID and/or QR code depending on your settings.
Use this slide to welcome participants to your session and ask them to submit any questions. You can ask for specific input from the participants or ask them to give random ideas, opinions or thoughts.
To set up a welcome message go to:

Your dashboard.

Select 'Q&A' on the left-hand side from the main navigation menu.

Type in our message in the space provided for 'Send an announcement to the QA board'

Press the 'Arrow' button to send the message.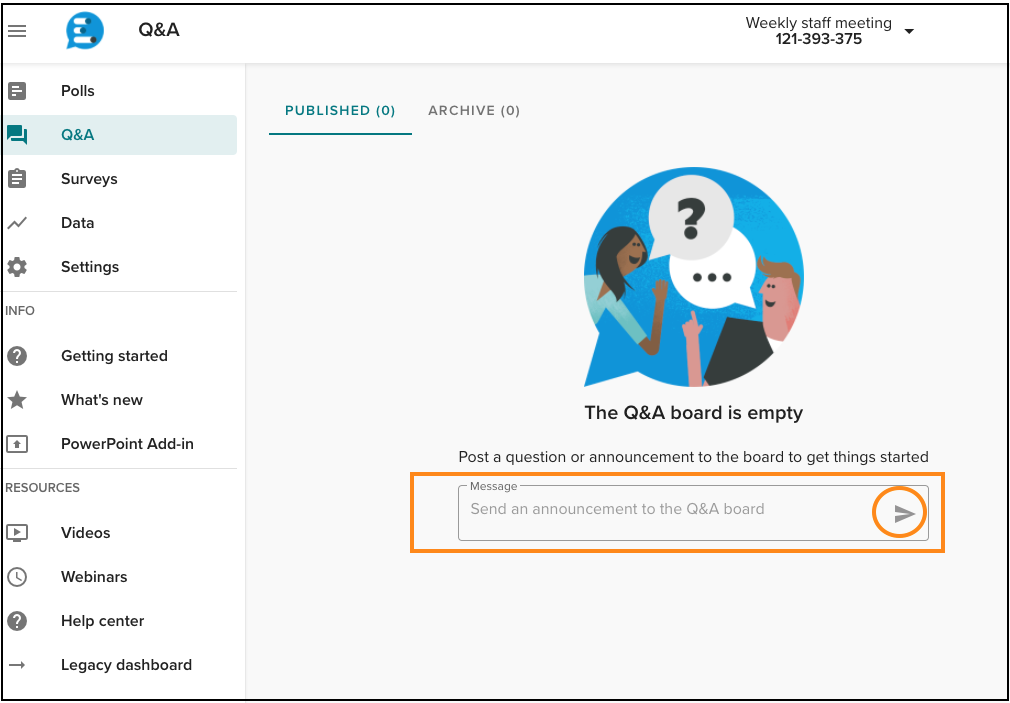 Participants will see a message like the one below on the big screen or on their laptop/tablet when following your presentation.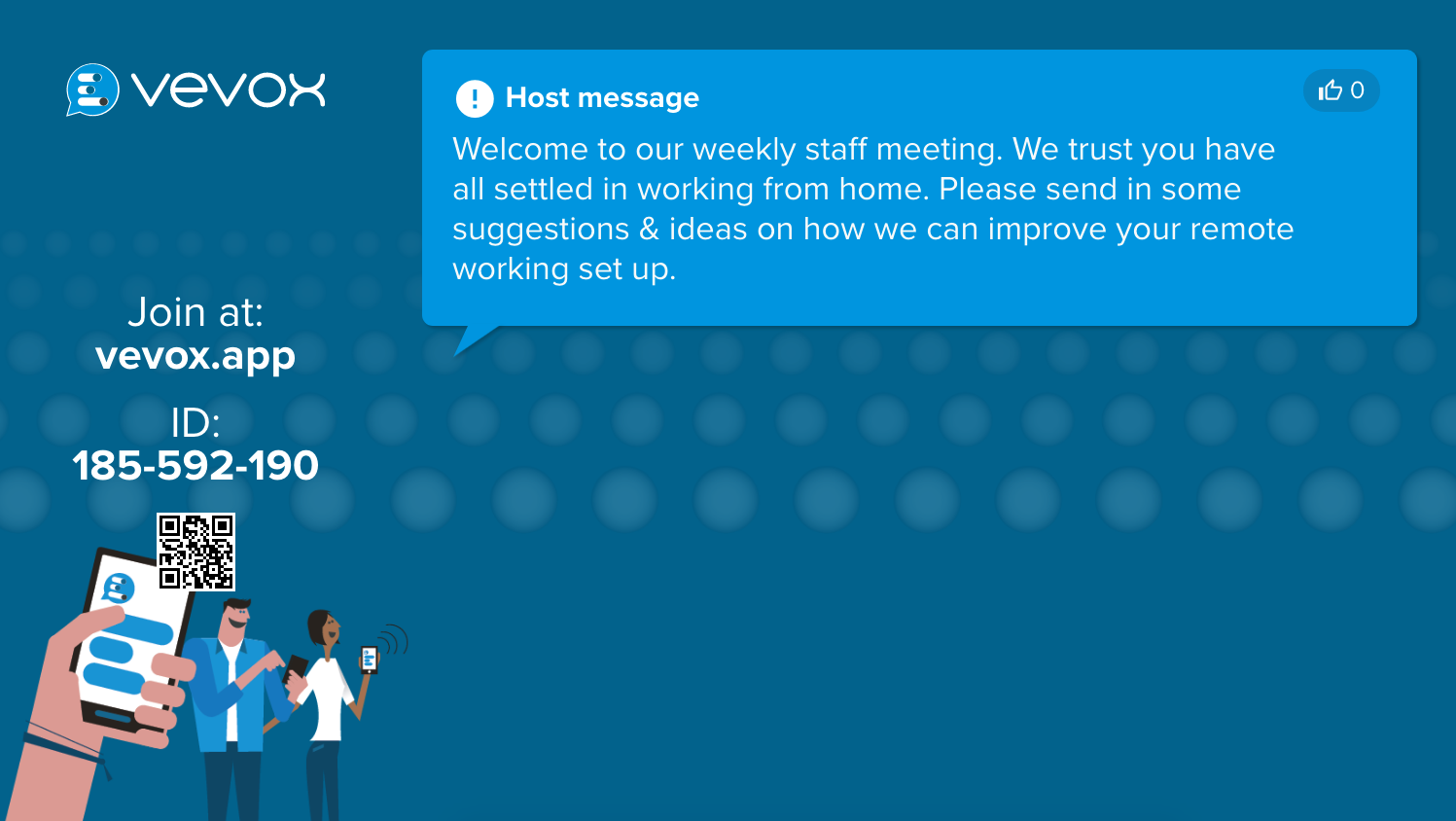 Participants will see the following on their mobile devices on the information screen and the Q&A screen: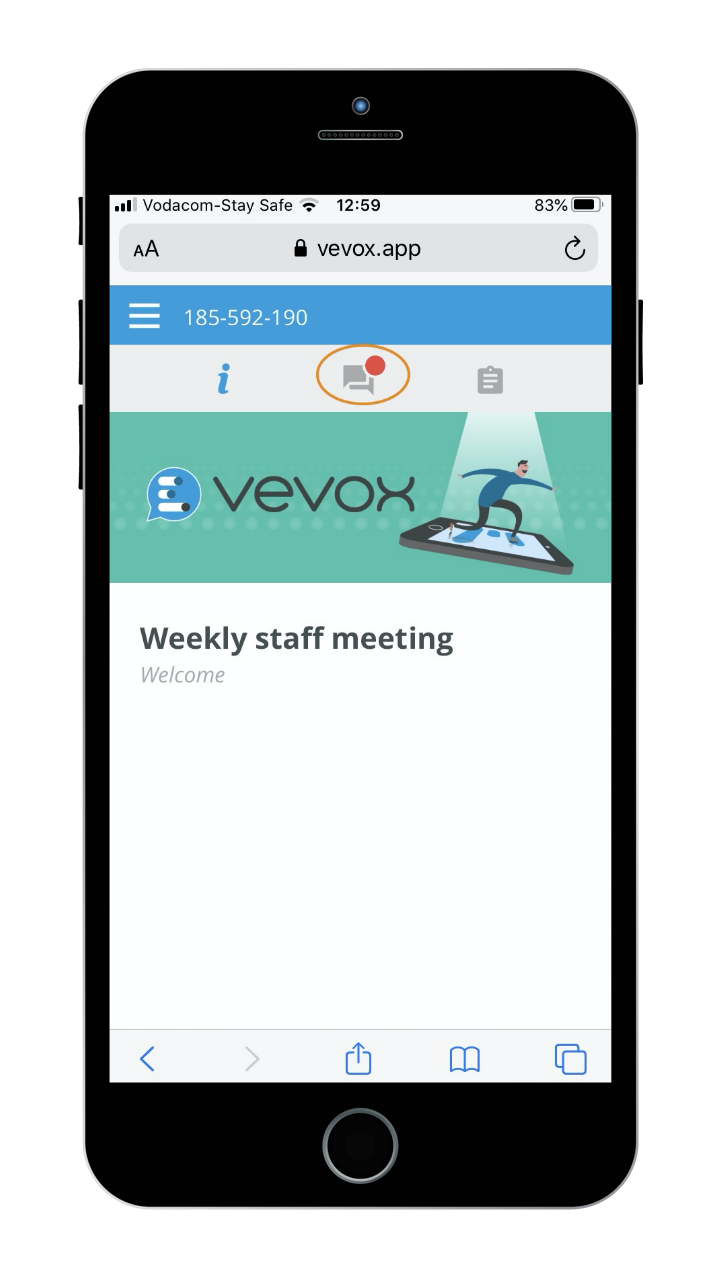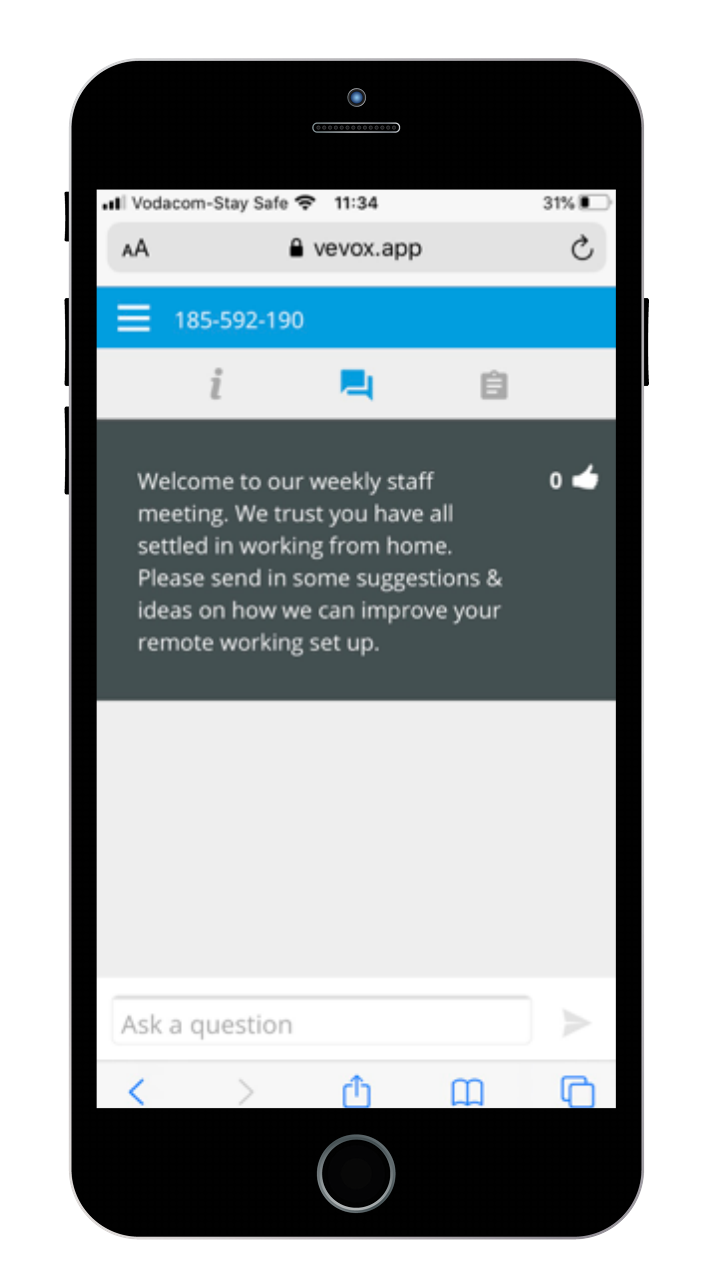 The red dot will indicate that there are new items/messages to view on the Q&A message board.
Participants can now type in suggestions at the bottom of their mobile devices. They can submit more than one suggestion or question.
The screen share in present view will automatically update with the latest comments for all to see.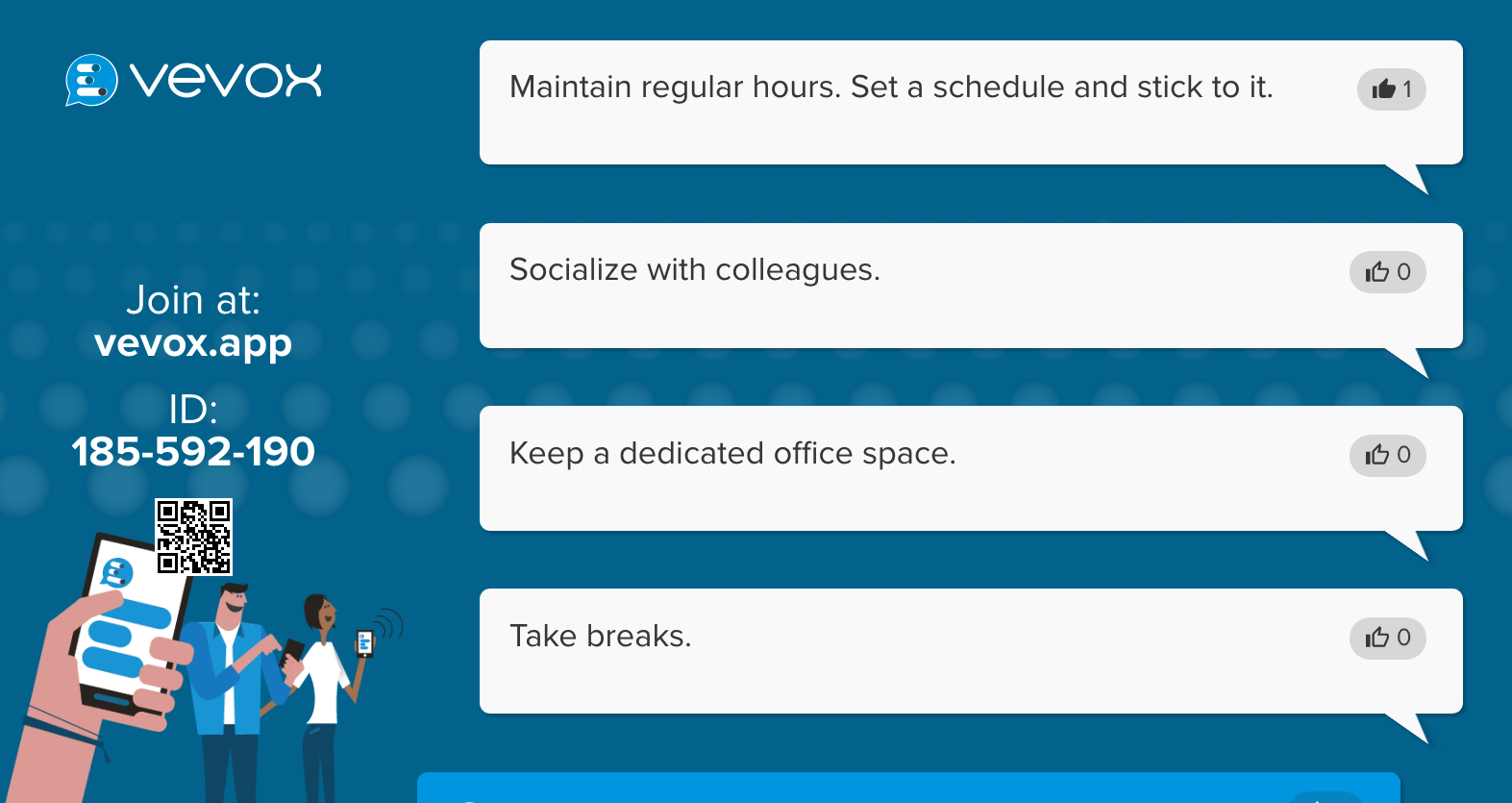 On participant devices the same Q&A screen will look like this: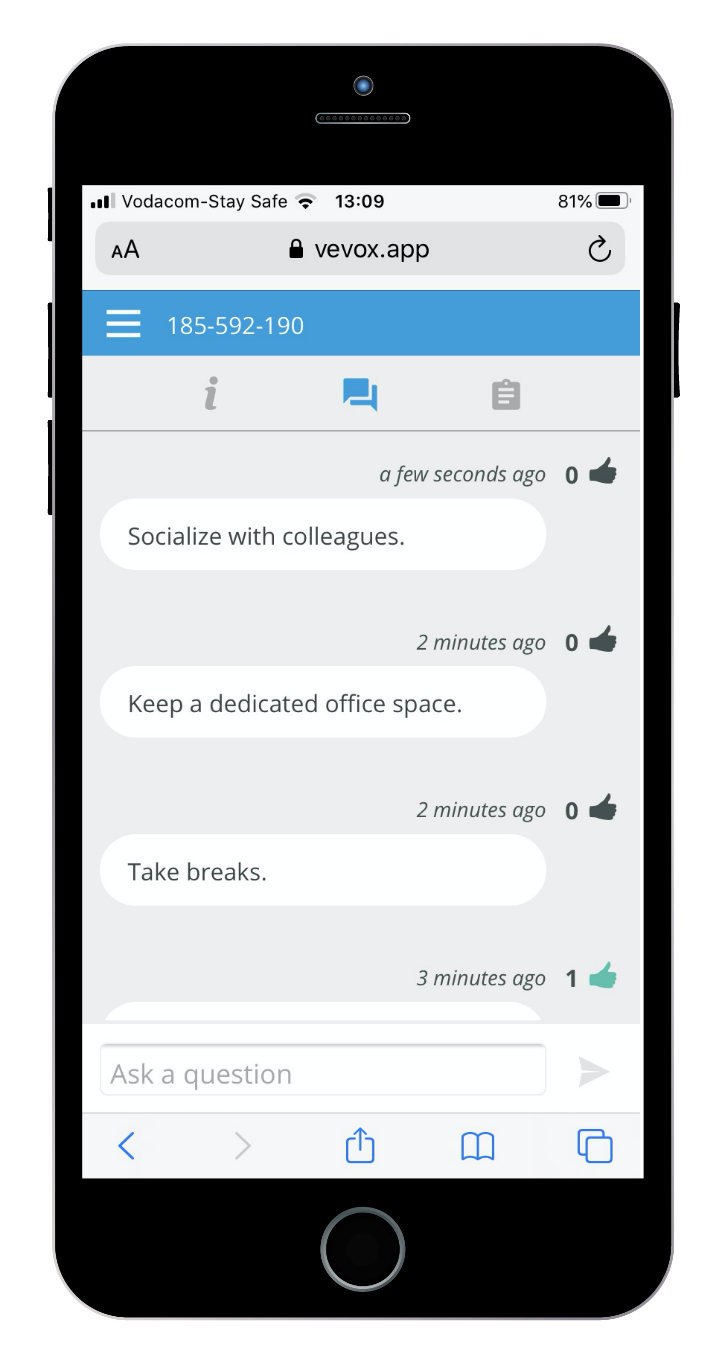 From here participants can like comments and 'upvote' it by pressing the thumbs up/ like icon.
When you are in present view and you do not have an open poll or sharing results with the participants, your present view screen will always default back to the Q&A message board.
If you want to moderate Q&A messages, you should do so on a separate computer or device from the Vevox dashboard.
Read more about using or turning the moderation function on or off.