Numeric polls are used when you want your participants to enter any number within a range you specify.
You can also do the following with numeric polls:
Indicate the correct answer if there is.

Allow answers with up to two decimal places.

Allow for a margin of error for the correct answer.
For more help on how to create a numeric poll, read the article.
Examples of a numeric poll on a mobile device.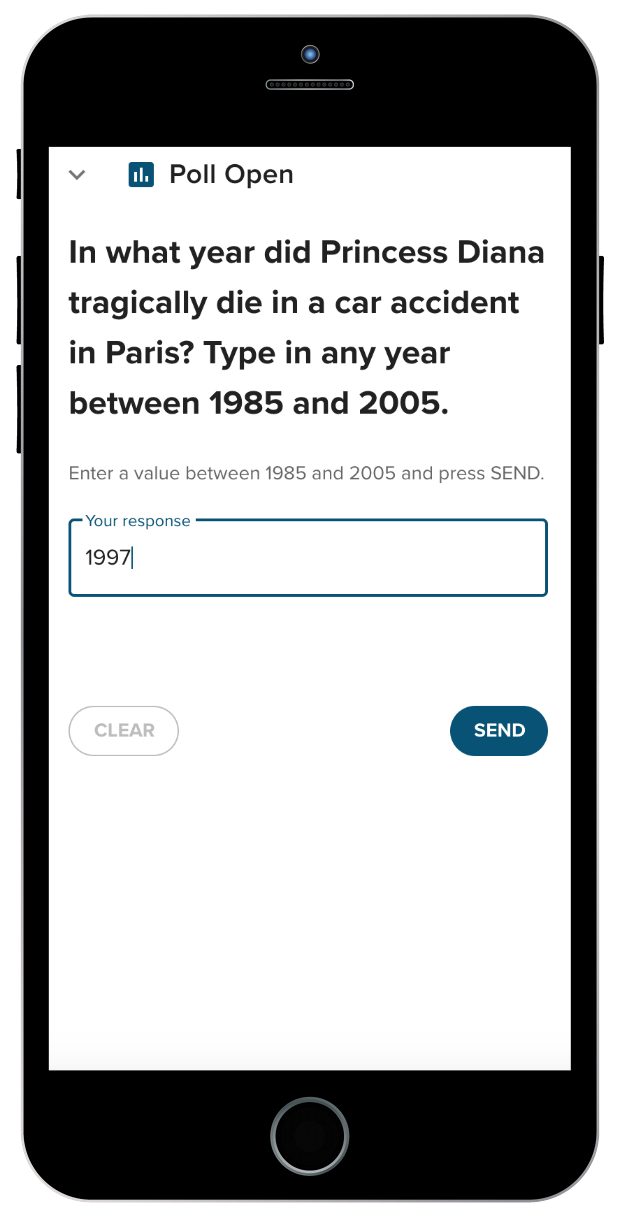 Example of setting up a numeric poll in your dashboard.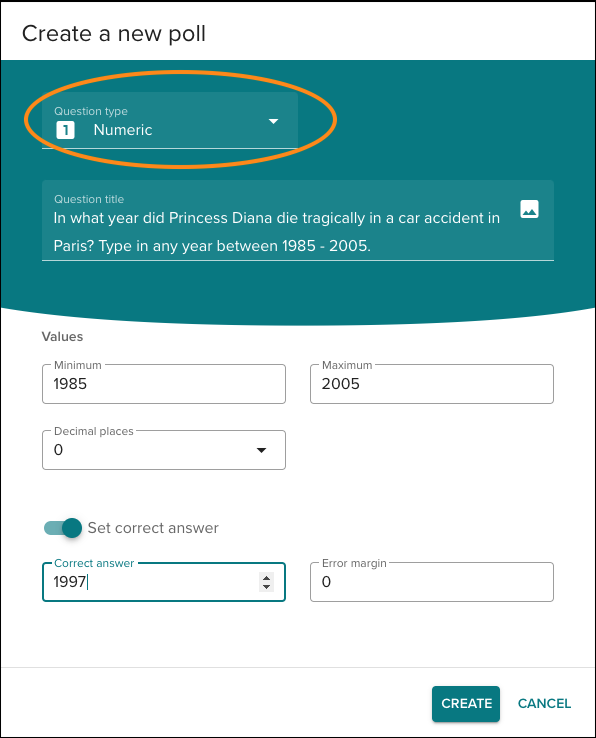 Example of poll showing correct answer in present view.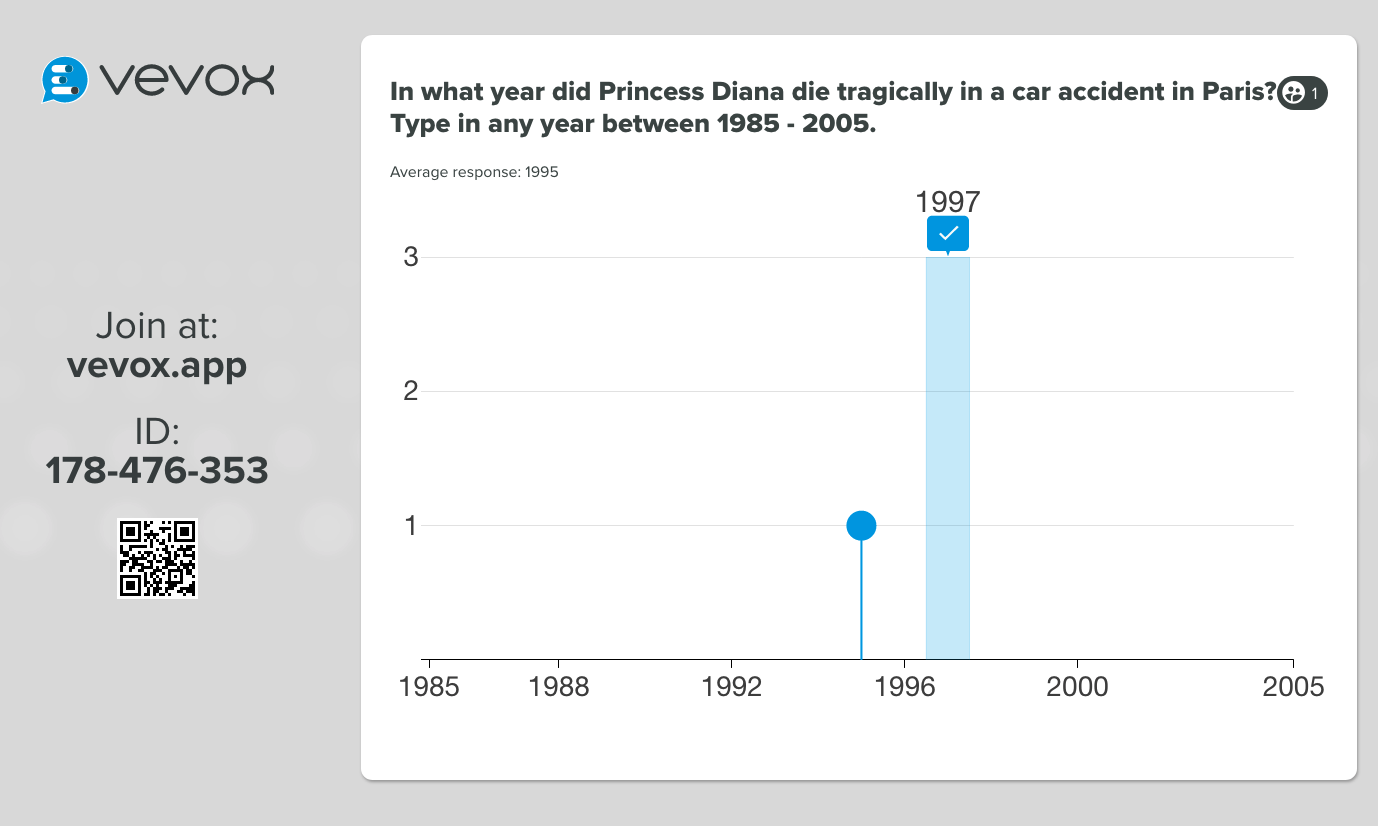 Using numeric polls in a quiz in Present view. This quiz was done online via Zoom.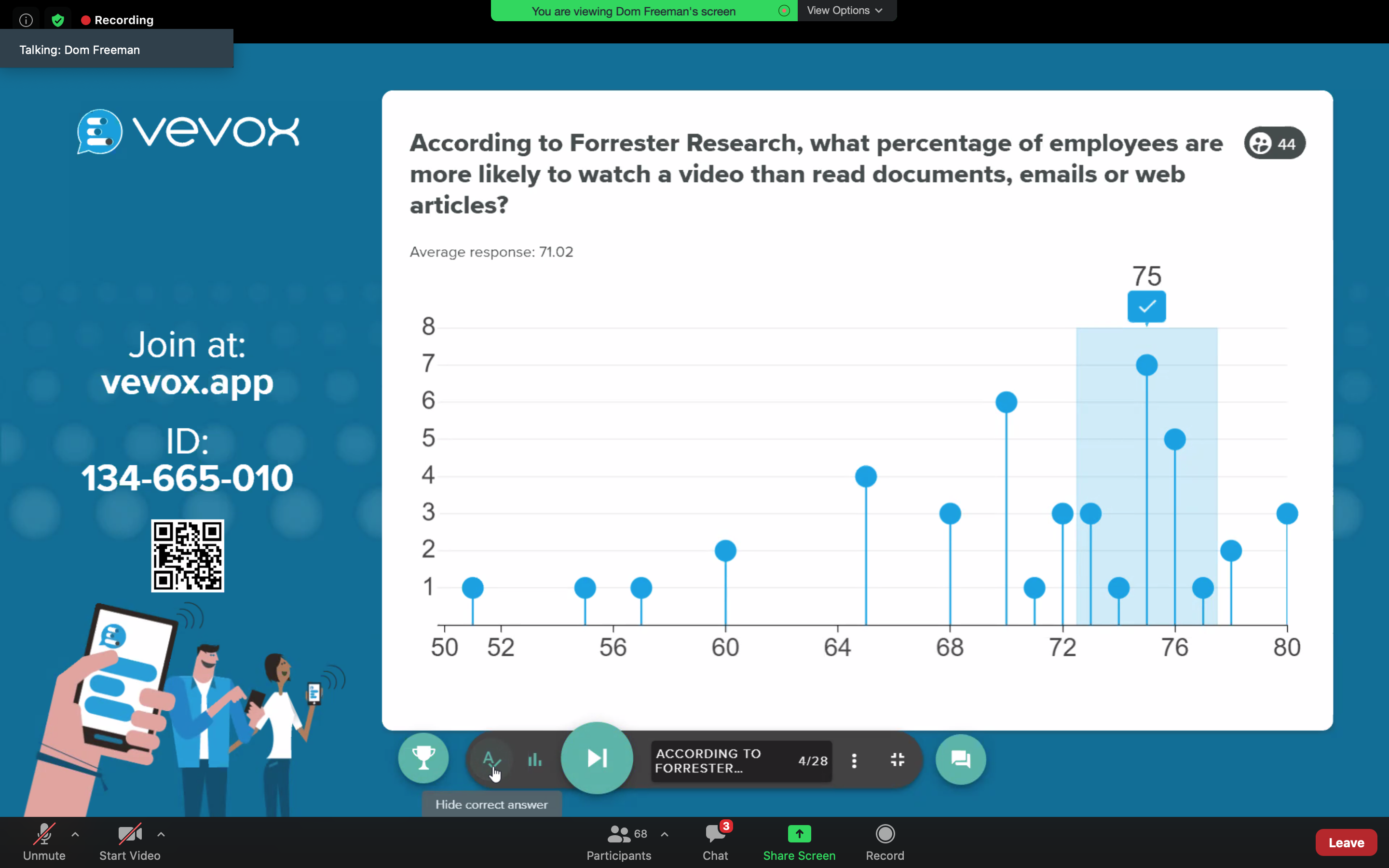 Using a numeric poll with a correct answer in a webinar: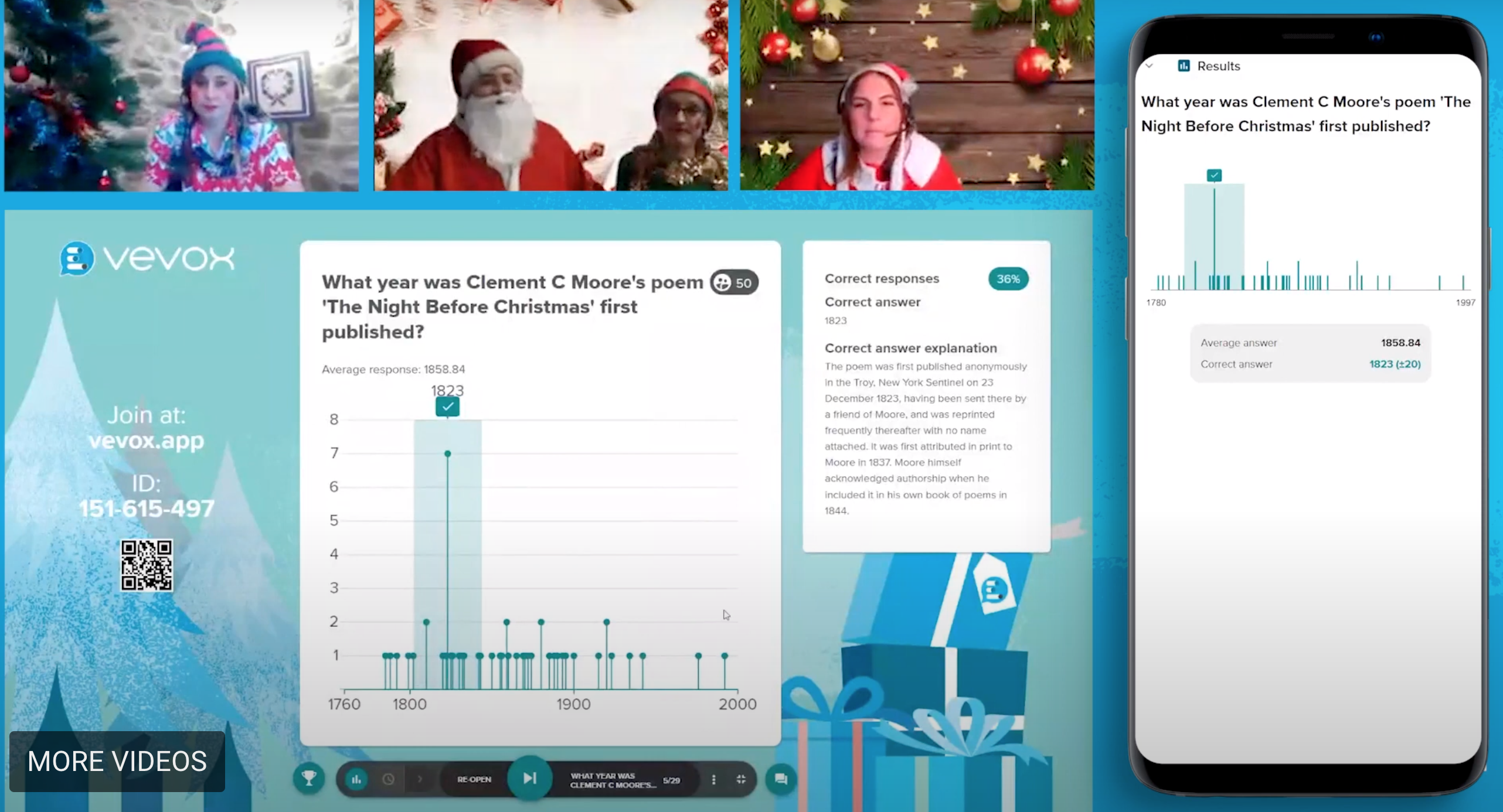 A numeric poll in Teams with an error margin of 0.1. In this example the correct answer is 4.7 - thus any answers that deviate with a 0.1 before and a 0.1 after 4.7 is still correct and will earn a point. (Any answer from 4.6-4.8 is acceptable and will count towards a score).