Text polls are questions that don't just need a simple 'yes' or 'no' answer, instead it requires the participant to elaborate on their points.
When a text question is asked, the participant can click on the answer box and their mobile keyboard will appear. After they have finish typing they must press the send button. With a text poll, participants can enter a response of up to 2,000 characters including emojis.
Participant mobile device screen with a text poll.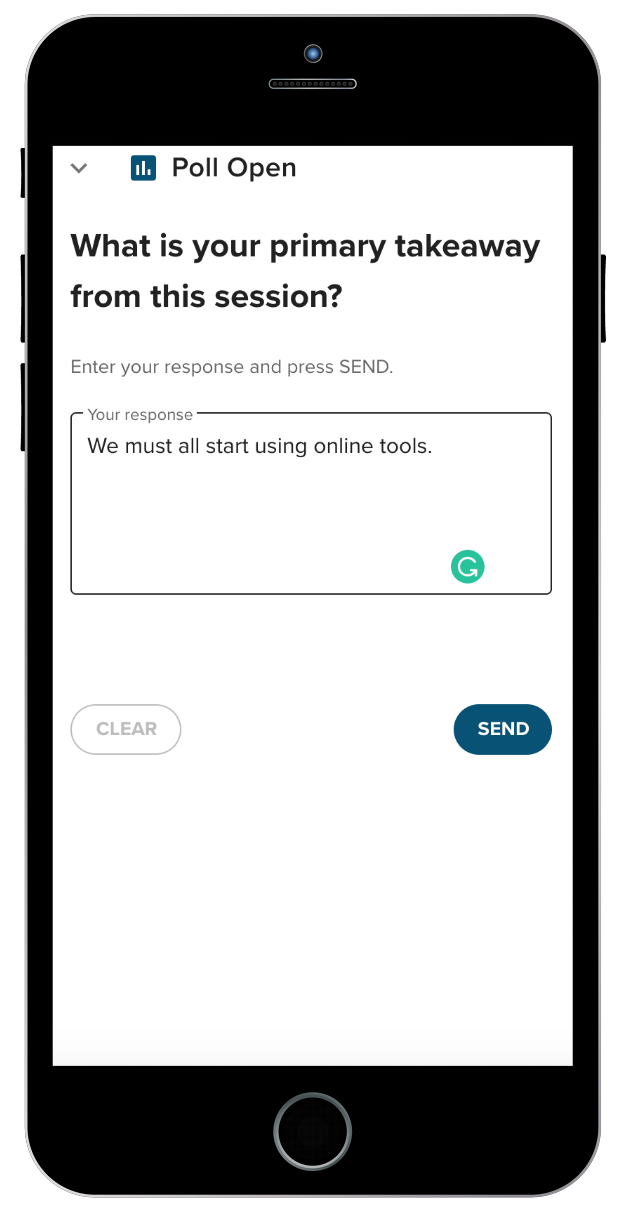 Present view image with a text poll.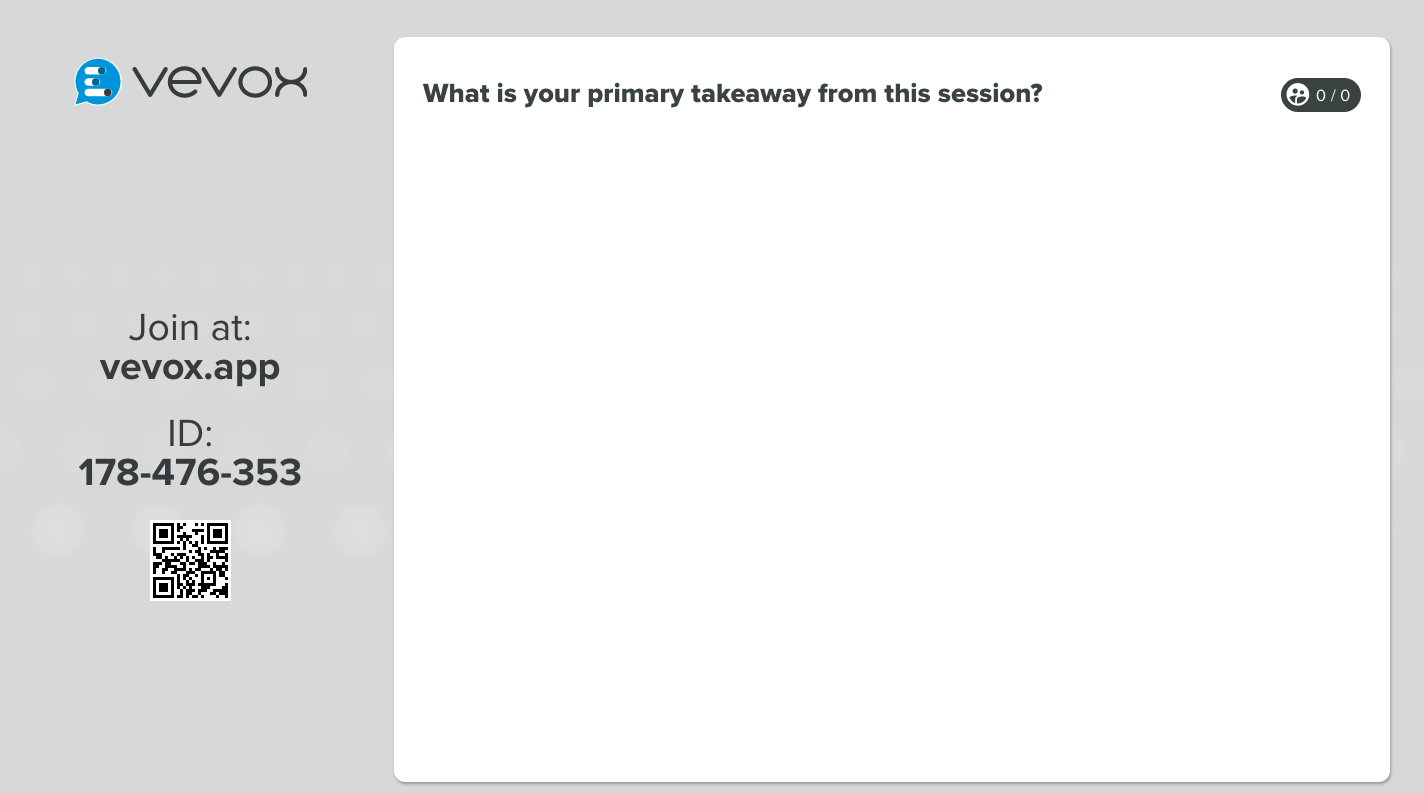 Follow these steps to create a text poll.