Every Vevox user can create an unlimited number of polls and surveys within their session, regardless of the Vevox plan you have.
Due to the live nature of polling, you can only have one live poll and one live survey question at any given time. To begin or start a new poll or survey question the previous poll or survey question needs to be stopped first.
For Business accounts:
If you have the Free, Starter or Pro plans then you are also restricted to having one session active at any time. This means that you will need to stop your previous session before starting a new one. This is also applicable to the Small and Large Conference pricing plans. Enterprise accounts can run concurrent sessions.
For Education accounts:
If you have the Free or Starter plan you can also just have one session active at a time. But with our Pro or Institution plans, there are no restrictions to the number of concurrent sessions you can have active at once.
Need to upgrade?
It's easy.
In your
Vevox
dashboard click 'Upgrade'
at the top
and choose the plan that works for you, you can pay via credit card and gain access instantly.
View our Vevox packages to help you decide.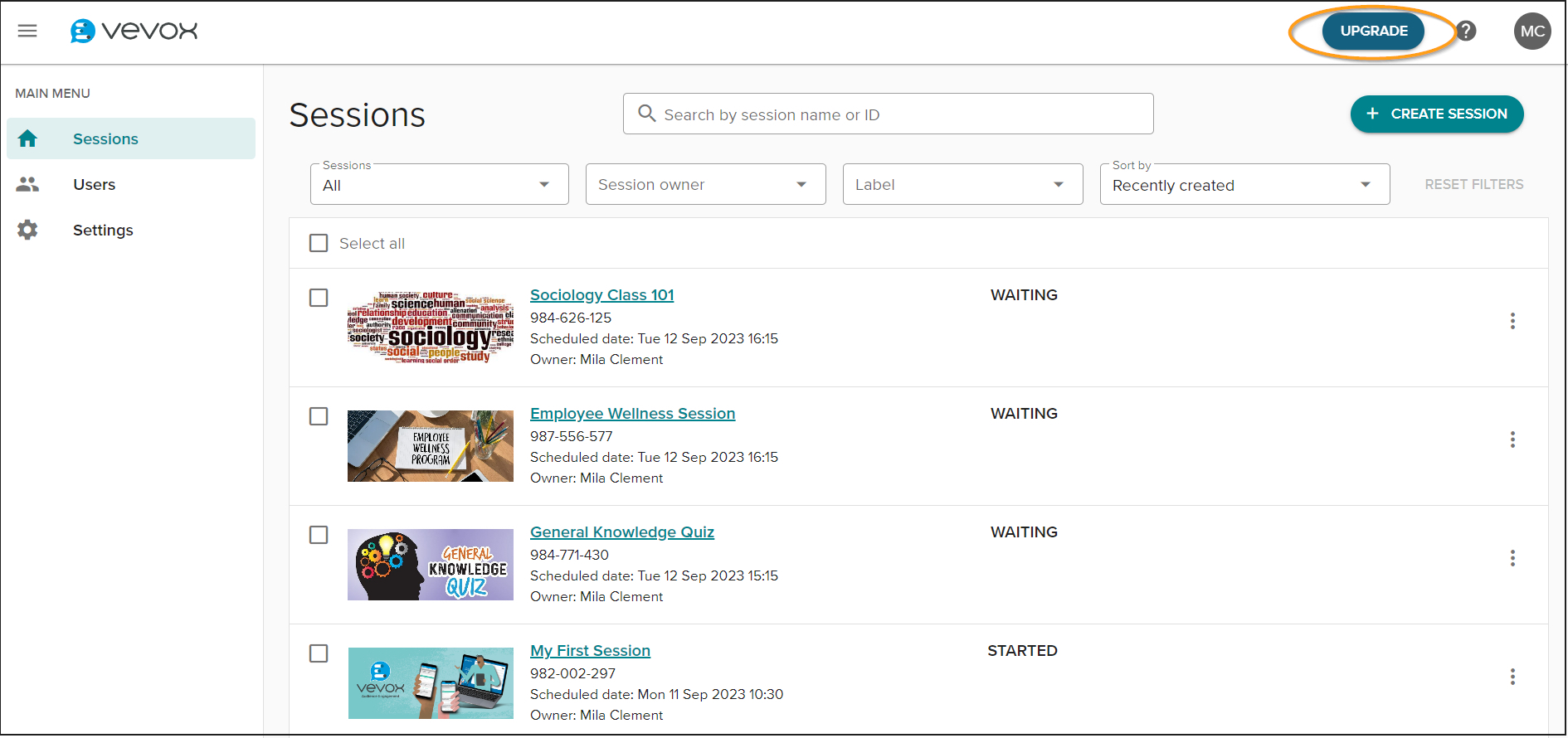 Or alternatively, you can use the dropdown menu under your profile icon in the top right-hand corner.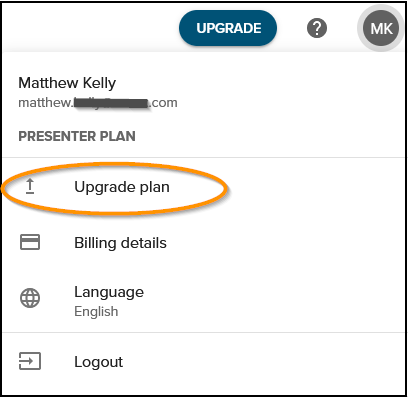 Still not sure? Contact us by email at hello@vevox.com and a customer success team member will contact you shortly.