Clearing the results of the survey is recommended when you did some pre-launch testing of your survey and you want to ensure your survey is without any data before you publish it.
All the results of the survey can be cleared at once.

Identify the survey you wish to clear of any results.

Click on the survey icon next to the survey name.


Select the 'Clear Results' option.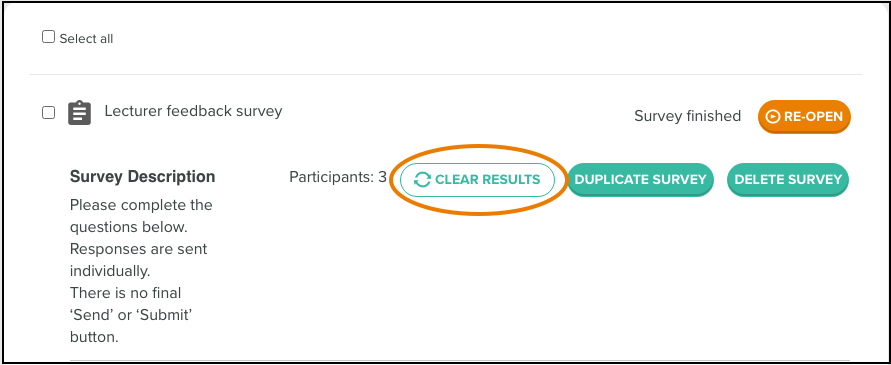 A warning message will appear at the bottom in orange and ask if you are sure you want to clear all the results of the survey.
Any response data that was previously collected will be permanently cleared.
Press 'OK' on the confirmation message. Your survey responses will now be cleared.