There are two ways of duplicating a survey and re-using it.
1. Running one survey at a time
If you want to duplicate a survey into the same meeting session, you can do it with the click of a few buttons. The survey will then automatically be duplicated without the participant results if it has been started. The file will appear below the previously created surveys.
This survey can then be re-named to avoid confusion. It can be 'Started' as a new survey when all other surveys have been stopped.
You can only run one survey at a time if it is in the same meeting card.
Follow these steps:

Select Surveys from the navigation menu

Click on the survey icon next to the survey name. The survey will expand showing the pre-programmed questions.


Select 'Duplicate Survey'.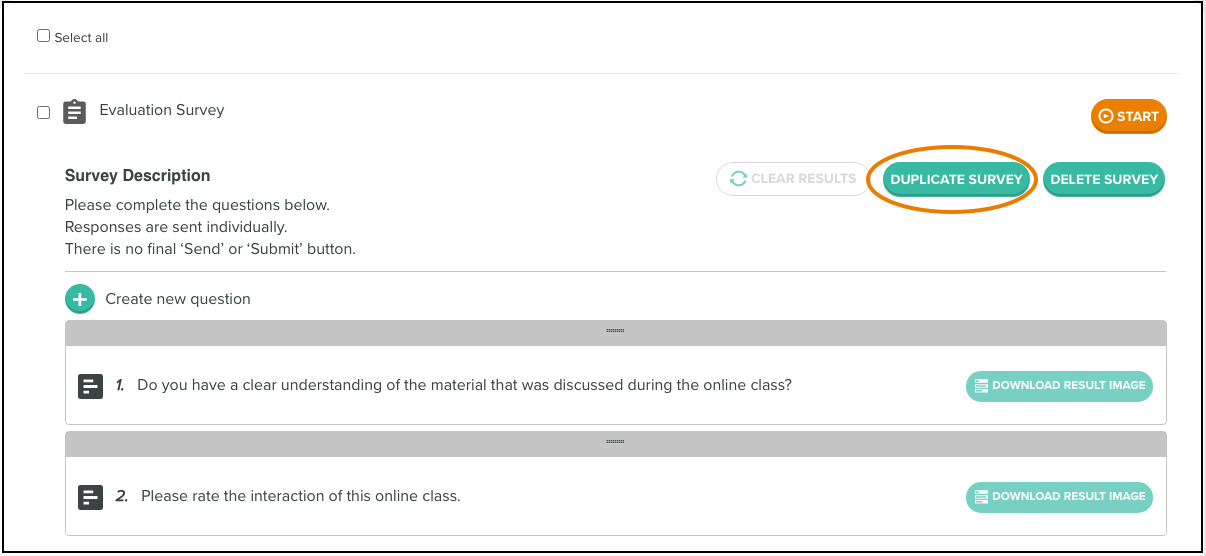 The duplicated survey will appear at the bottom of the survey list.

Re-name this survey to avoid confusion.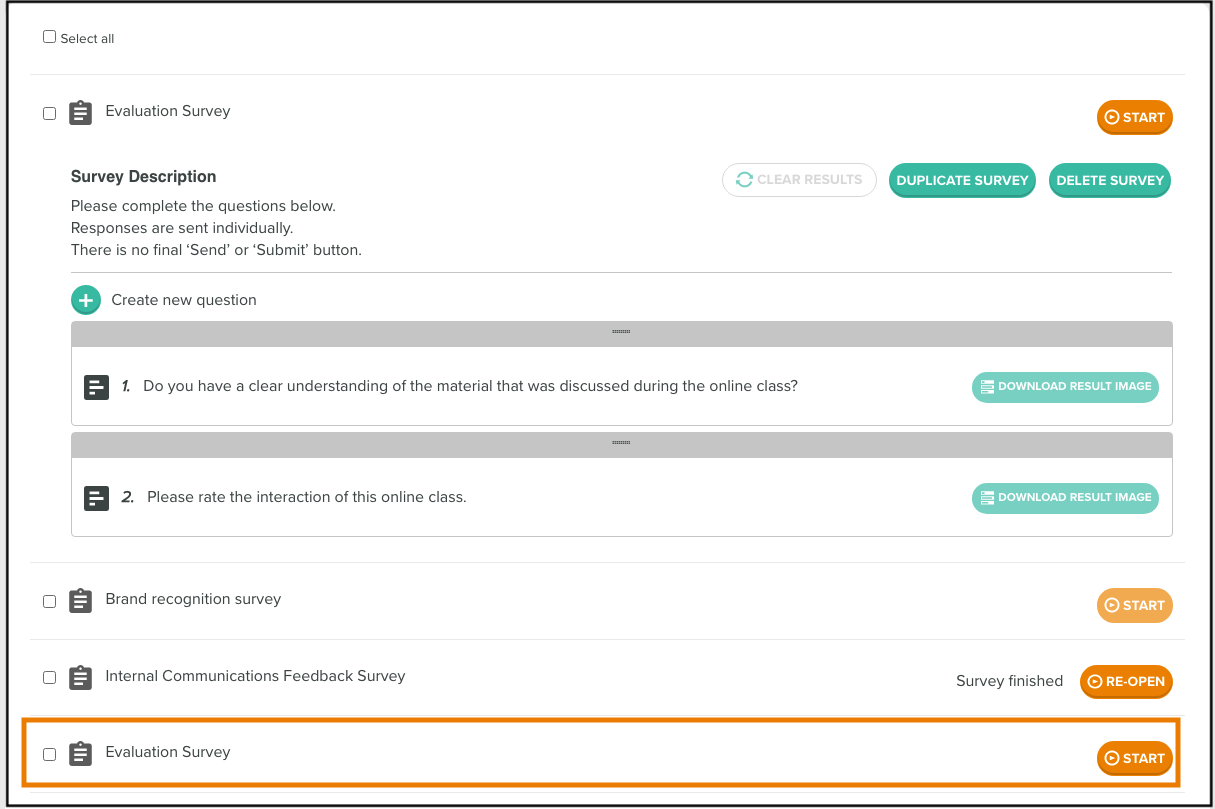 2.

Concurrent surveys
Should you wish to duplicate a meeting to use concurrently with other surveys then you would need to use the export and import functionality. This survey should be imported into a new meeting session with a unique 9 digit Meeting ID.
Running concurrent surveys is only available to Team, Enterprise, Department & Institution plans.
Before you start, make sure you have exported the relevant survey and stored it in your chosen folder.
Then follow these steps:

Go to the Meetings & Account set up by clicking on the Black Home Button in the left top corner.


Select 'Create Meeting'.

Give the meeting a new name.

Select 'View Meeting'.

Select Surveys from the navigation menu.

Now import the previously exported file by selecting 'Import Surveys' and drop the file or click to upload.

Select what survey or surveys to import if there are more than one and press 'Import'.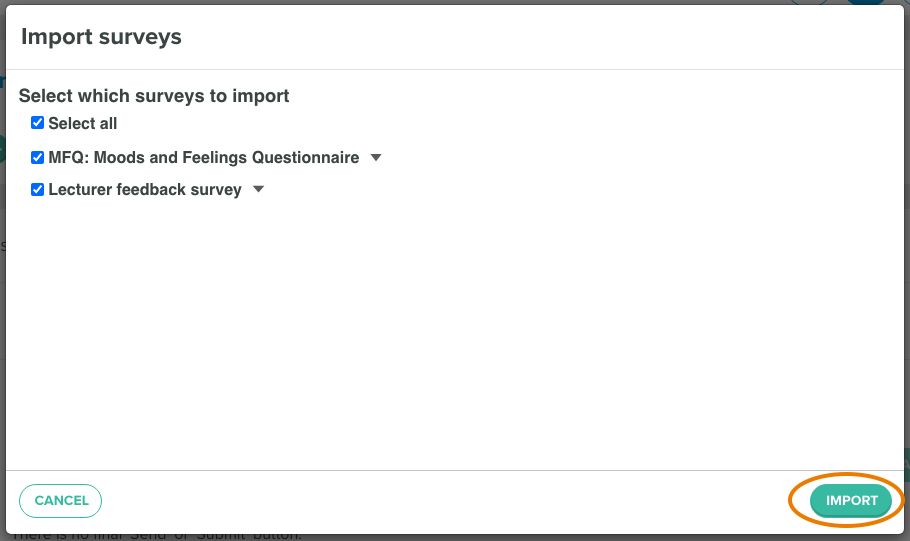 Your new duplicated survey will appear in the survey list.