Setting up quiz questions works much the same way as setting up normal polling questions, only difference is that all the questions need to have correct answers for them to be scored. Choose to either set up a multichoice, ranking, numeric, text poll, Latex notation, Pin on image or Multichoice on image question for quizzing as you can allocate the correct answer to them.
Note that for star rating, word cloud and XY plot questions, there will be no scoring attributed to them.
Do the following steps to set up your quiz questions from your session:

In the polls section press 'Create new'.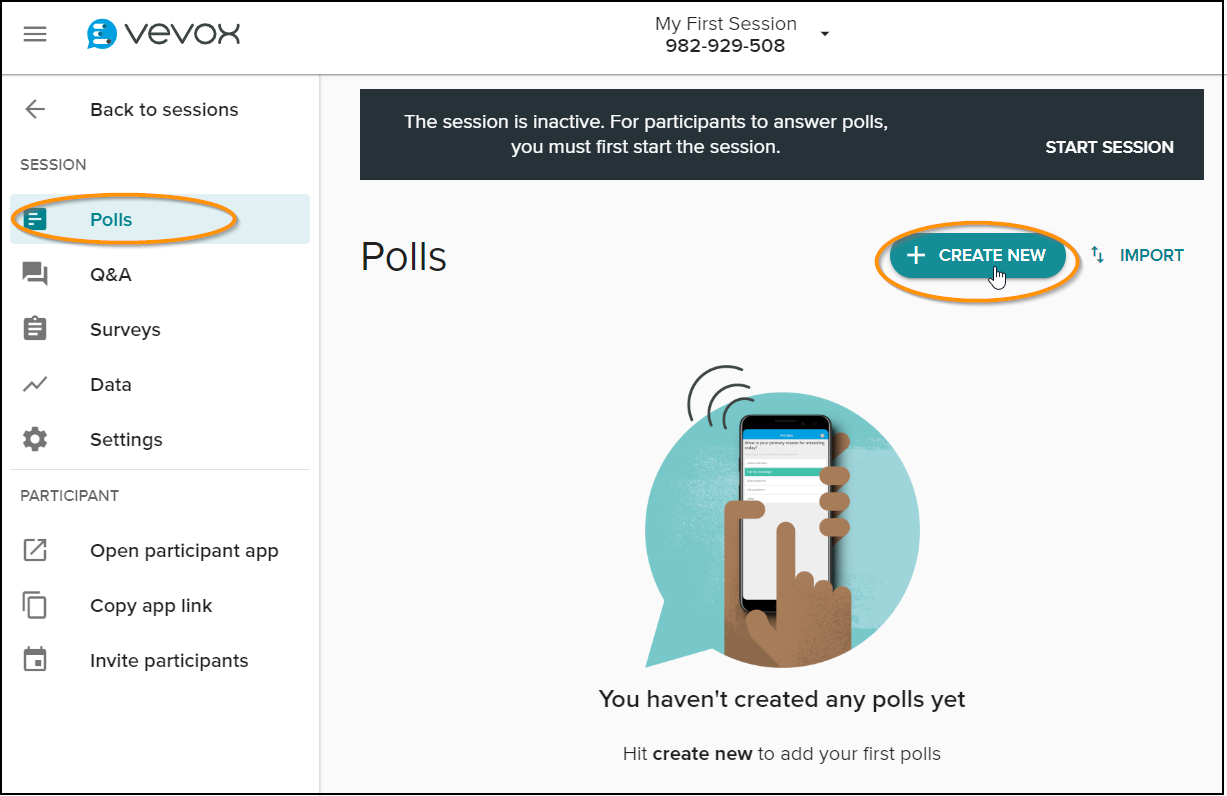 Select either a multichoice, numeric, ranking or text, Pin on image, LaTeX or Multichoice on image question type.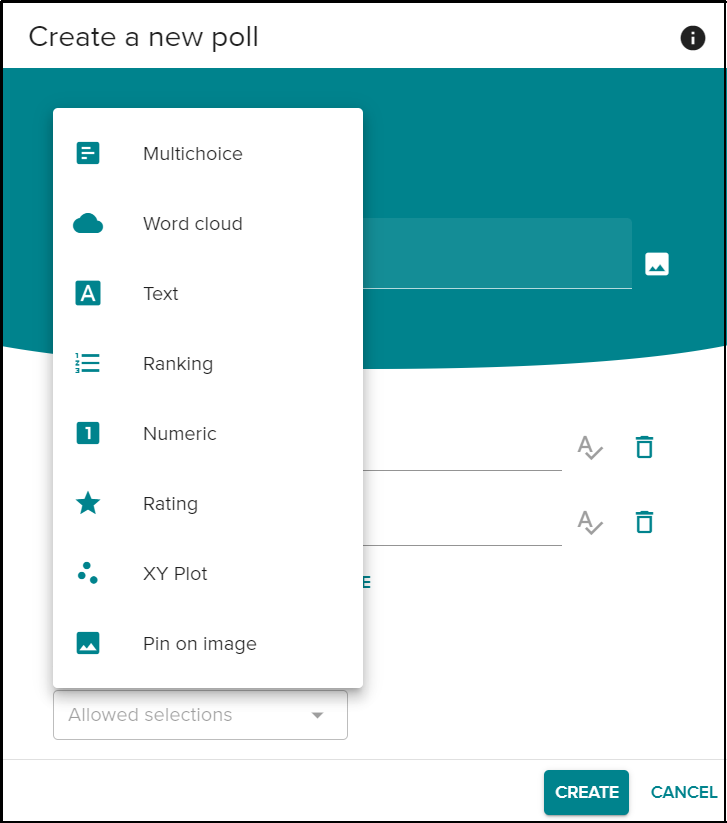 Enter your question text and choices.

Set the correct answer next to the relevant choice option.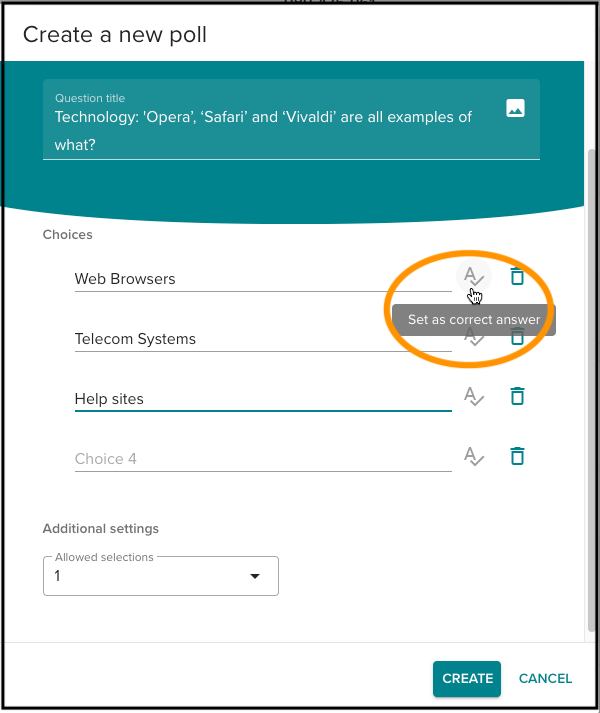 When finished press the 'Create' button.

Repeat this step to add in all your questions.
Vevox now also allows you to get your quiz participants to type in the correct answer in their own words. These questions can also be scored.
Open text answers are NOT case sensitive and depending on how strict a quiz master you are, you can also allow for up to 15 variants of a correct answer.
For example: Using the question, 'Who is the current UK Prime Minister?'
Acceptable correct answer variants could include Boris, Bojo, Mr Boris Johnson, Mr Johnson and Alexander Boris de Pfeffel Johnson. If the answer is correct, the quiz will allocate one scoring point to the question.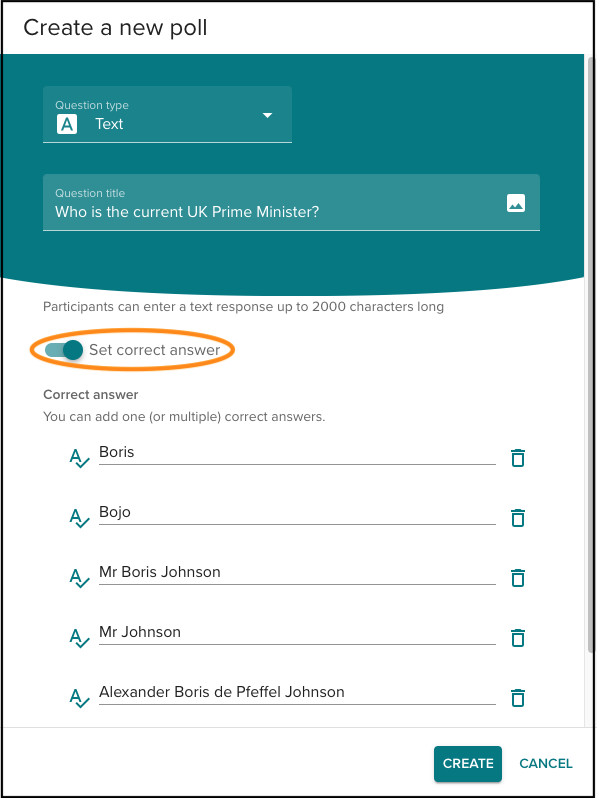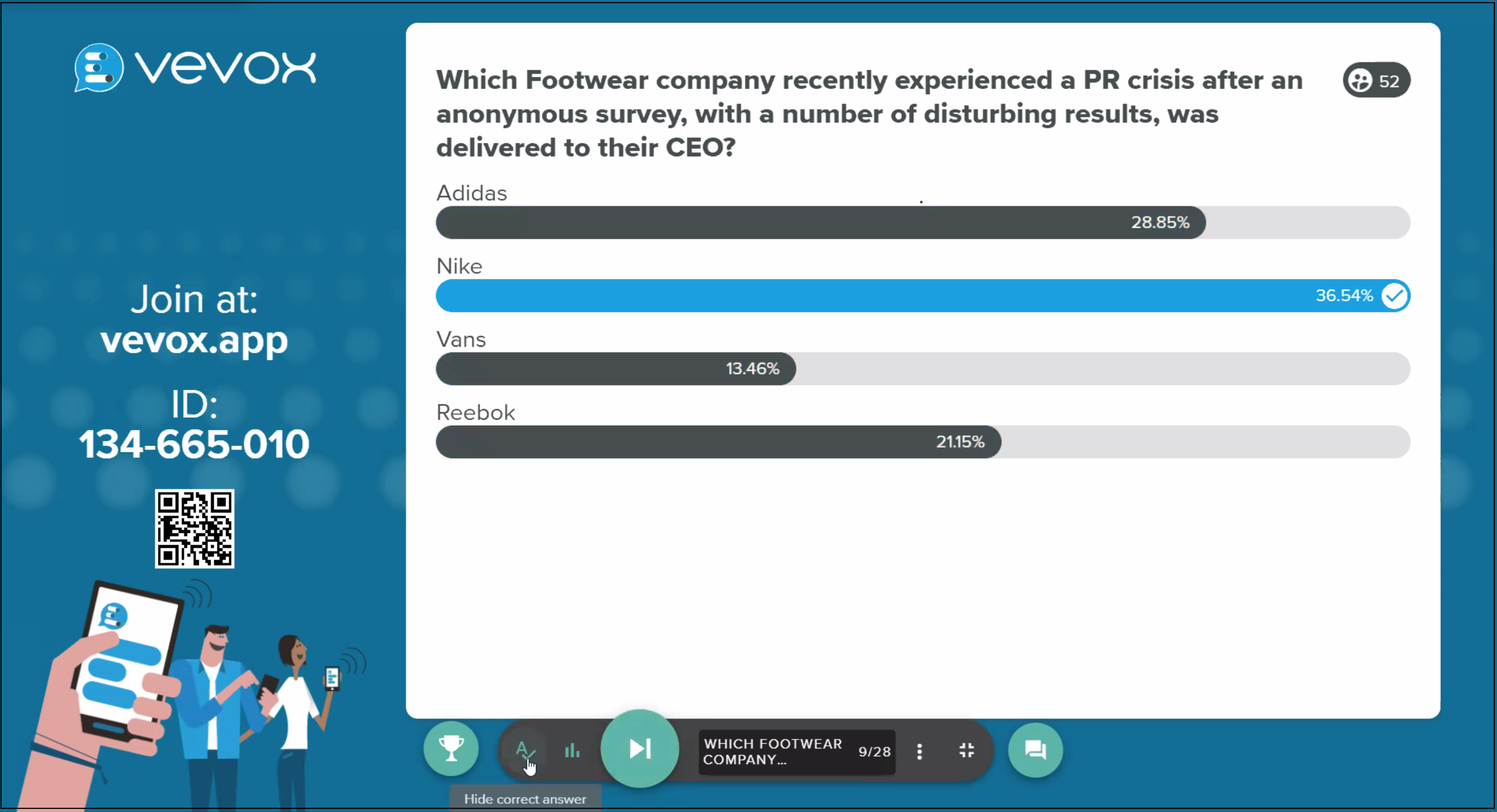 Struggling to think of some simple quiz questions? Try our
sample quiz content
with sport, music, art, science, and other categories.