Vevox have created some sample content and templates to help get you going. Over the years we've been a part of thousands of presentations, meetings and seminars, so we've experienced first-hand the most successful questions that get the answers or results you need.
The pre-set up content that is created comes in the form of ready to use surveys and polls for you to import into your Vevox session.
In our surveys category, you will find useable sample surveys specifically for educators, internal comms managers and HR professionals, as well as more general evaluation surveys that can be used in almost any setting.
In our polling category, we've created some icebreaker polls to start your session, polling questions to measure progress and understanding throughout and some classic evaluation polls to close your session.
In our quiz section, we have really great & challenging mind teasing questions about

Movies, music, sport
Science, technology, engineering & maths
Geography & natural environment
How to get access?
There are two ways to get access to these sample resources.
1. New session
Once you've set up a new session you'll see a prompt in your session dashboard to browse the sample content, you will see this prompt each time you create a new session. Once you've selected your chosen content you can opt to import as many or as few polls or survey questions as you wish.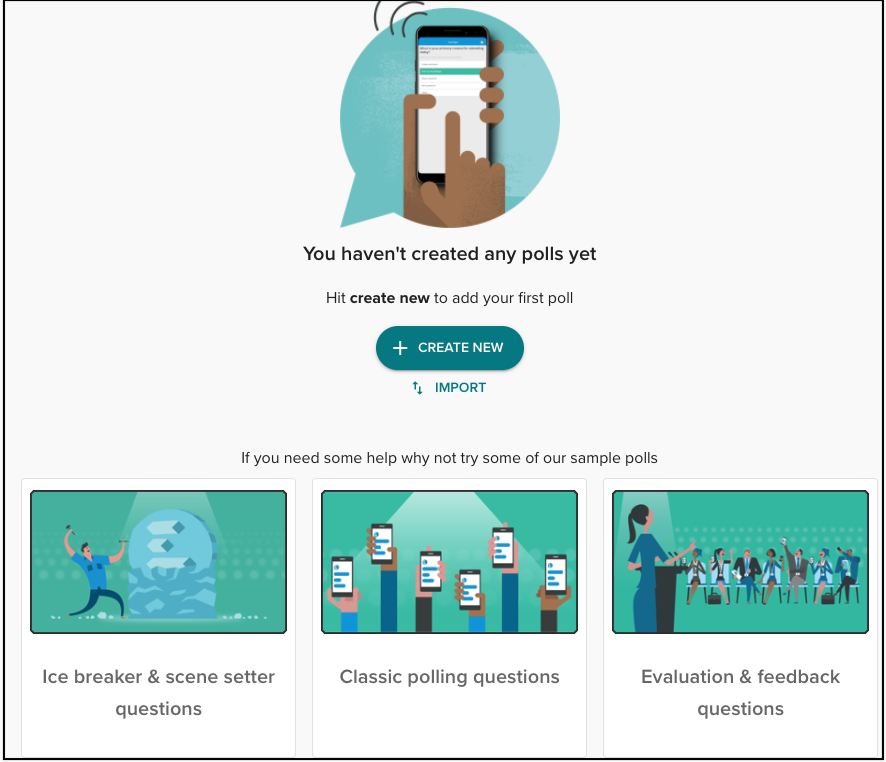 2. Existing session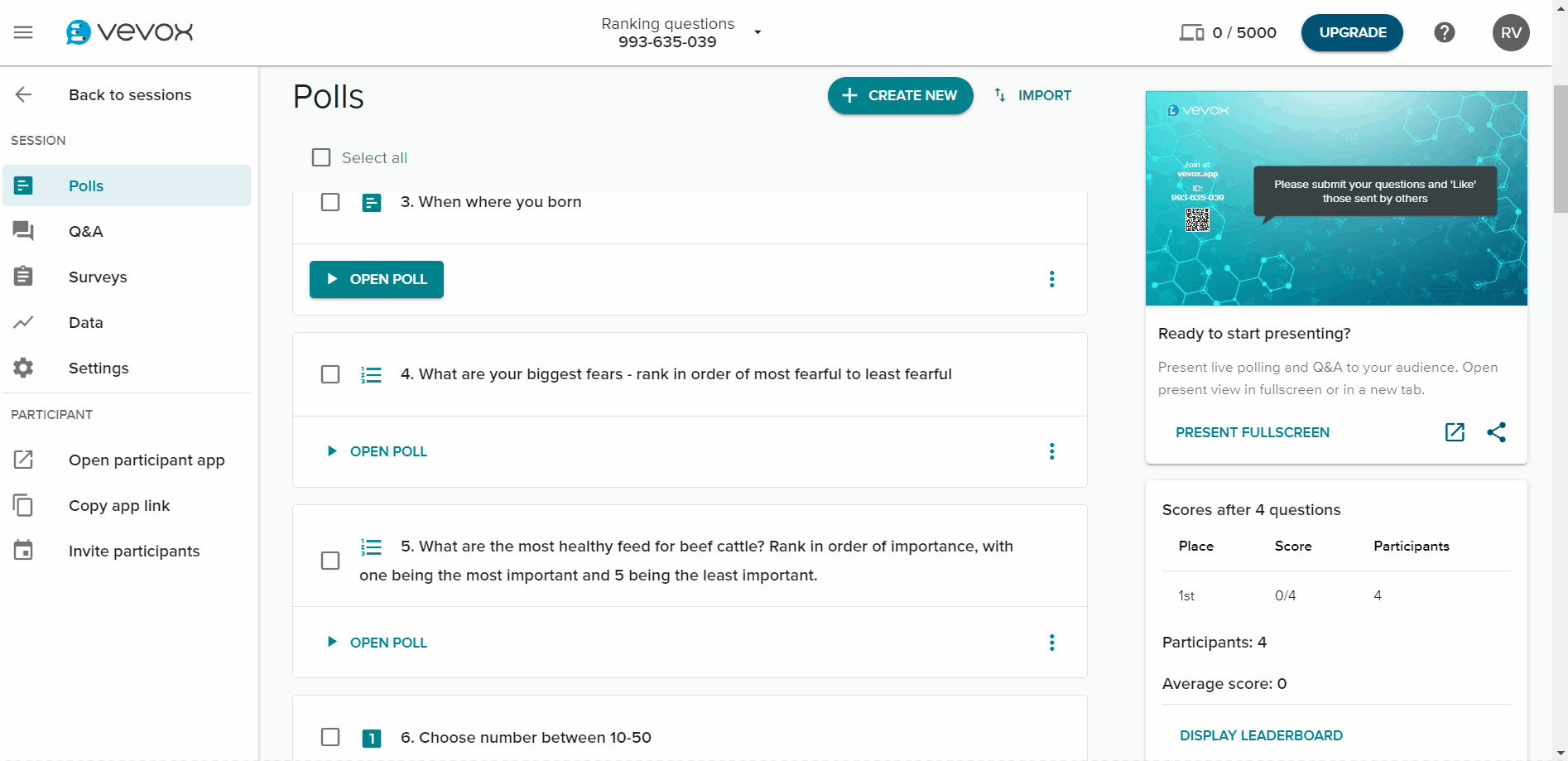 If you already have a session that has existing polls or surveys, you won't see the prompt to browse our sample content, but you can access it by clicking the 'Import' button in your session dashboard and selecting the content you wish to import.

Read more about our importing polls or importing surveys here.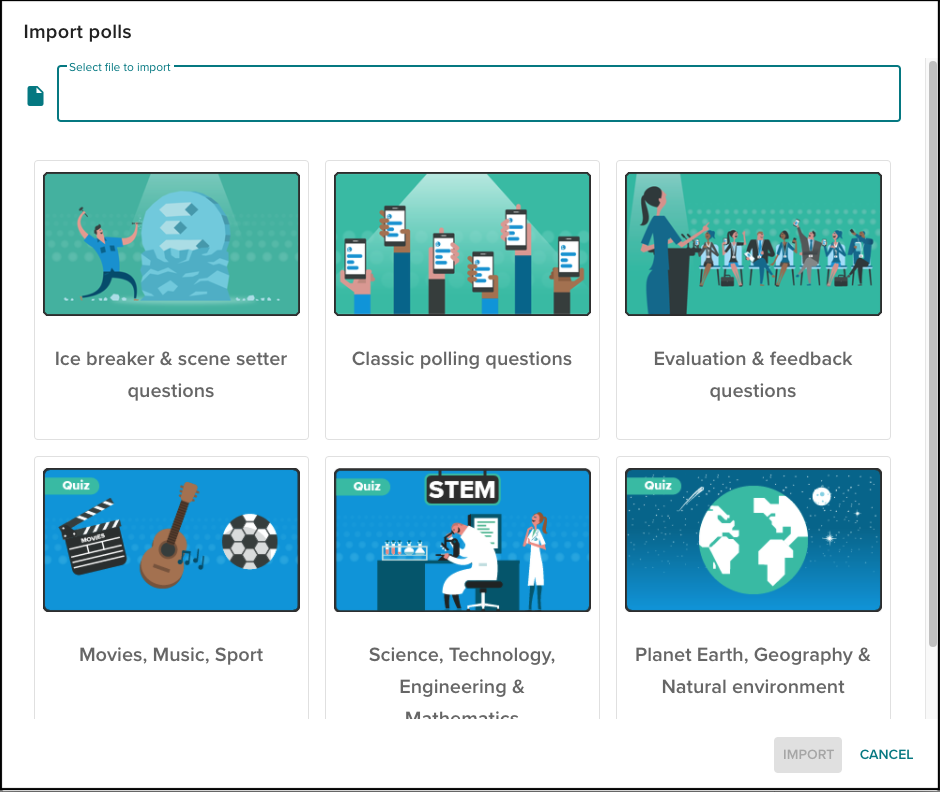 Our ready to use sample content is fully customizable, so once you have imported polls or surveys into your Vevox session you can edit both the questions and the response options to completely tailor the content to your needs.
We've created these sample polls and surveys for you as a starting point to give you inspiration. Vevox can be used in countless scenarios and based on our experience of what works, we've put together what we think are some of the most effective questions to help make your session a great success.