This article is about plotting our answer options onto an image for participants to select. If you want to learn more about other ways you can use imagery in polls read this article.
This polling type allows you to plot your multichoice options as numbers on an image. It is the same as a basic multichoice poll, but it includes an image with numbers that represent your answer options.
Participants can then answer the question by pressing the corresponding number on the image or select from the list below the image.
Say your question is: The 'Talus' is part of what section of the foot?
Your multichoice answer options are:
Forefoot

Midfoot

Hindfoot
Note that participants can choose more than one option in this poll type if required, and correct answers can also be allocated, same as in a basic multichoice poll.
To set up a multichoice on image:

In the Polls section select the '+ Create new' button.

Select 'Multichoice' as the poll type.

Enter the 'Question title' of your poll. That is your question you want to ask.

Enter the 'Choices' you would like your participants to choose from, then allocate a correct answer if there is one. In the poll below we allocated the Hindfoot.

Then select the option' Place choices on an image'.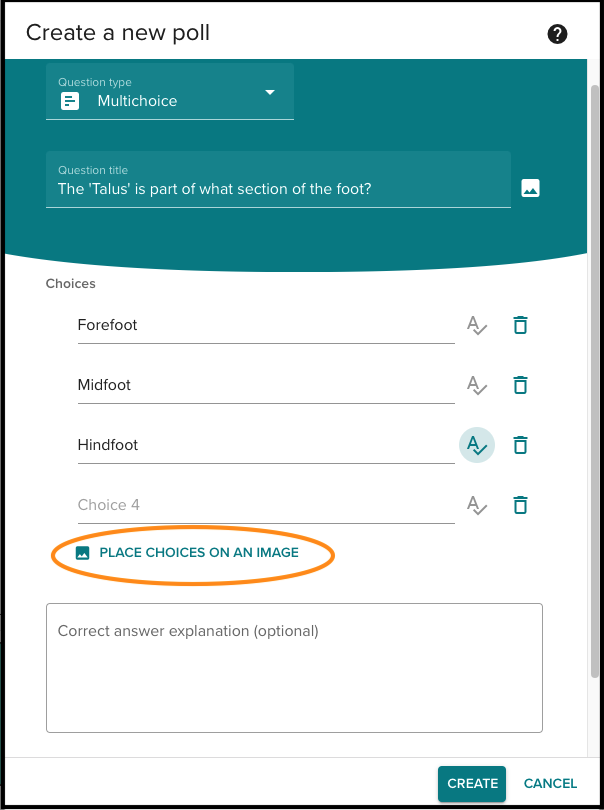 Upload your image from your computer or use our free image library. The poll should now include an image similar to this with the choice numbers in the top left of the image.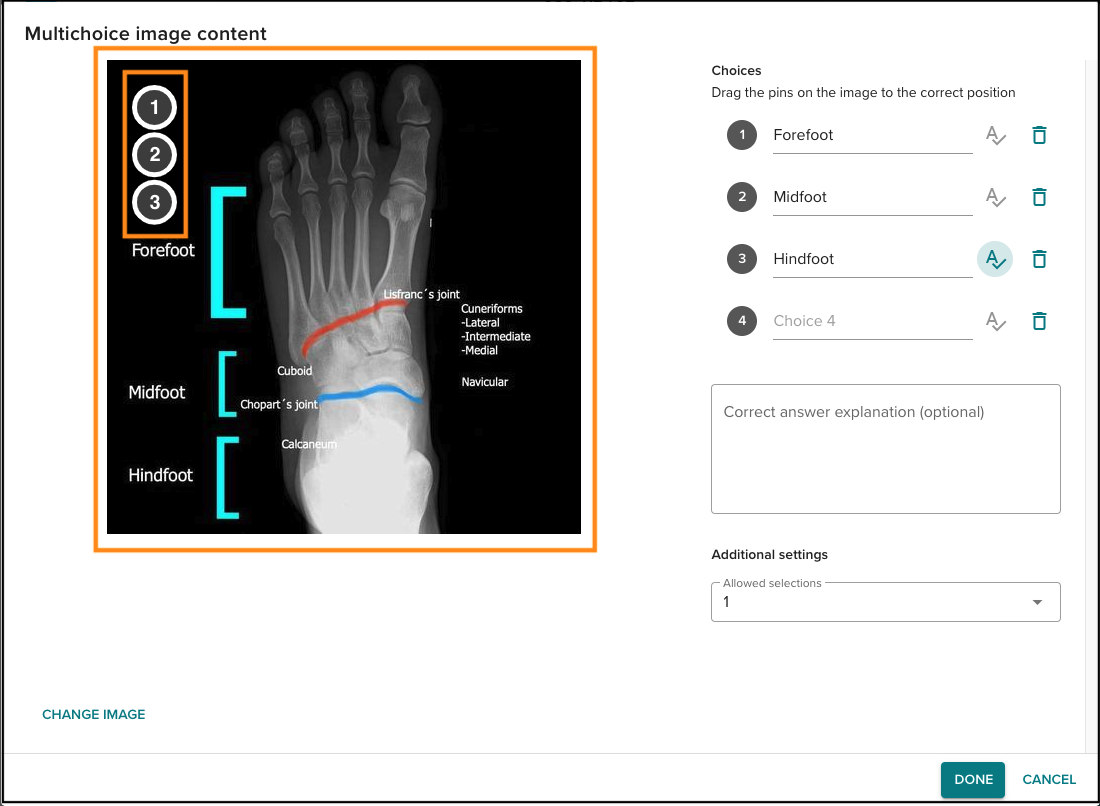 Now drag the numbers to the correct areas on the image. For example, according to our choices, number 1 is the Forefoot, so we drag it to that image section. Also, drag the remaining numbers onto the relevant areas on the image.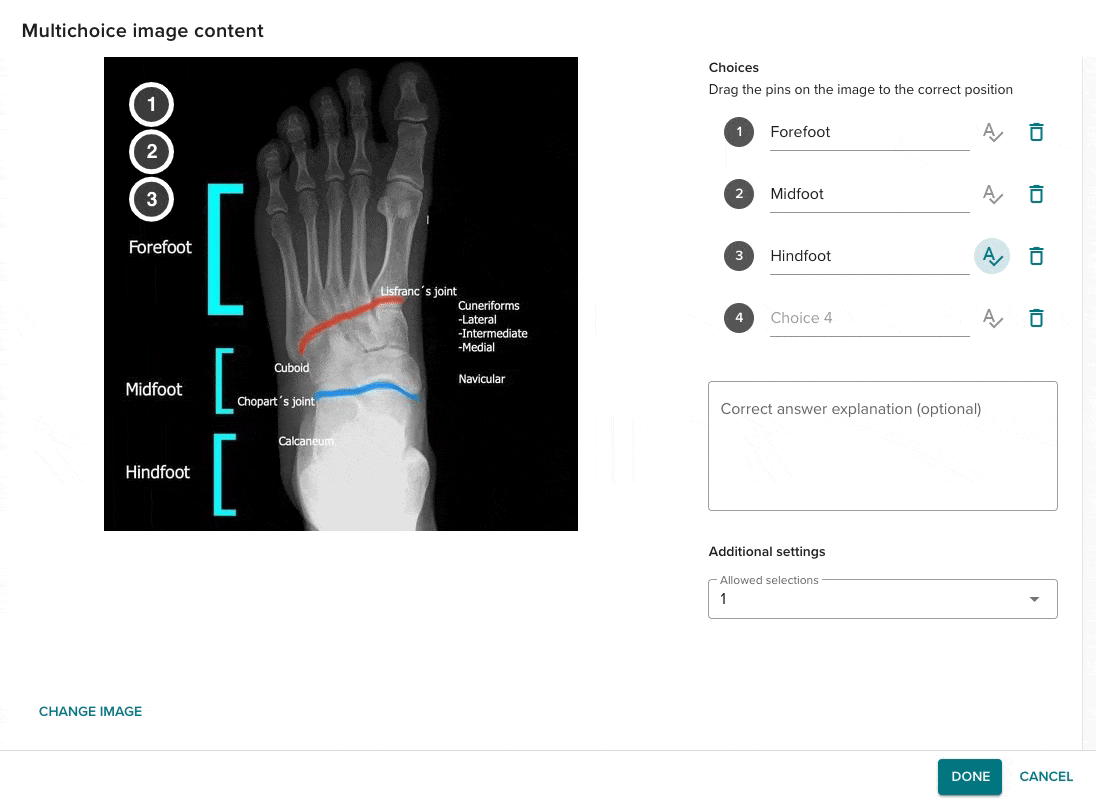 Add your correct answer explanation if relevant and the number of selections a participant can make when answering the poll. Press the 'Done' option when finished. Then press 'Create' to set up your poll. Your poll is now ready to be asked.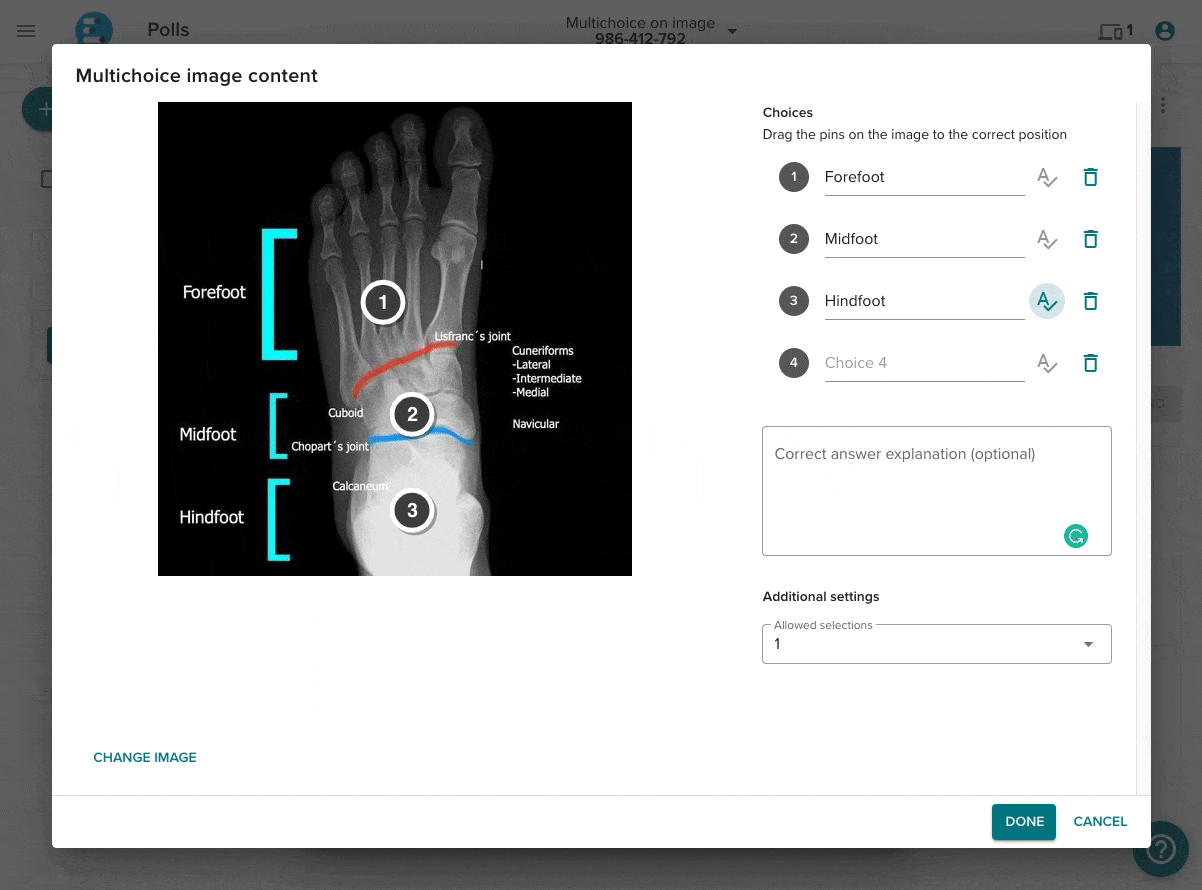 Edit the poll
Should you wish to go back to your poll and add some changes, go to the dashboard, select edit (three dots next to the poll) and make your change from there. Remember to move the choice numbers on the new image so that it makes sense.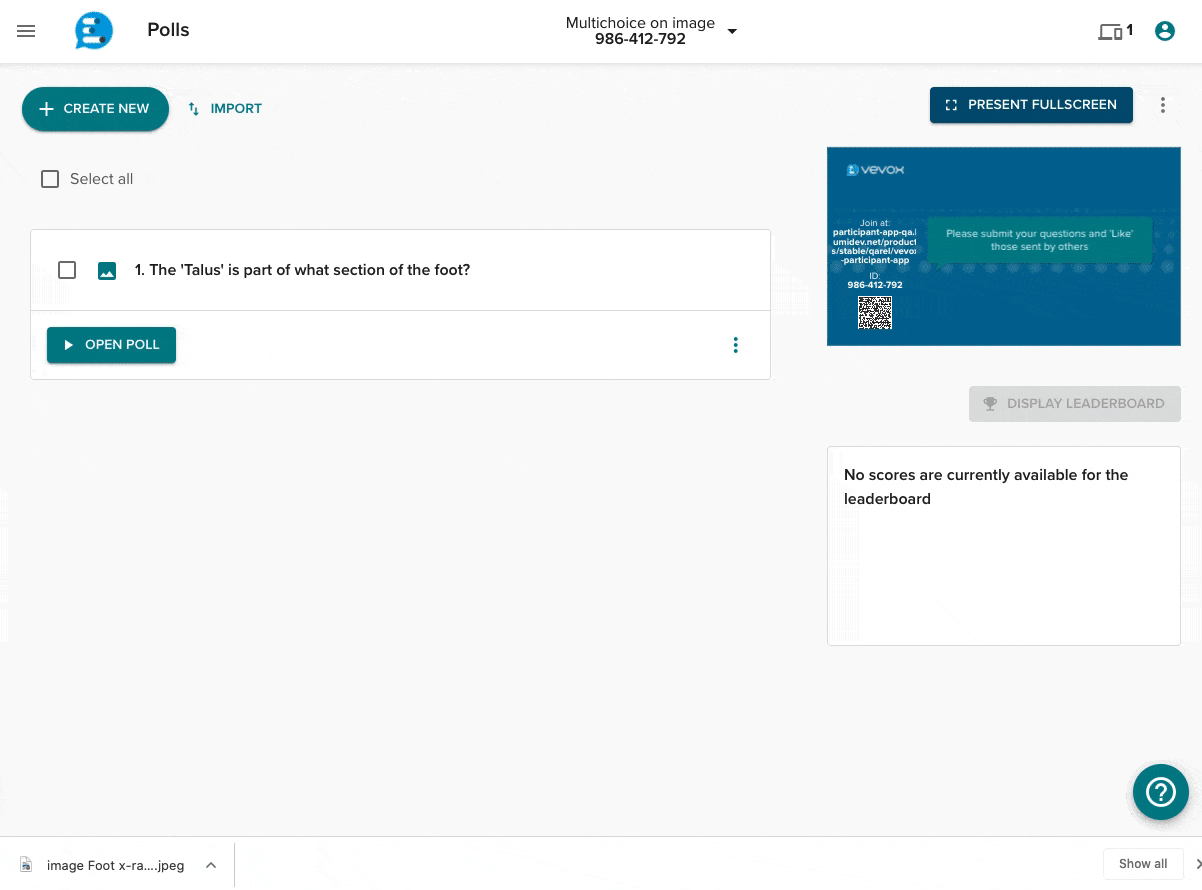 How to answer a multichoice on image poll
When participants answer the poll from their mobile device or from the desktop app, they can:
Tap in the image on the number choice they choose.
Or they can select the choice from the list below the image.
If only one choice selection is allowed, the vote will automatically be received. If more than one choice is allowed, remember to press 'Send'. The participant app will remind you.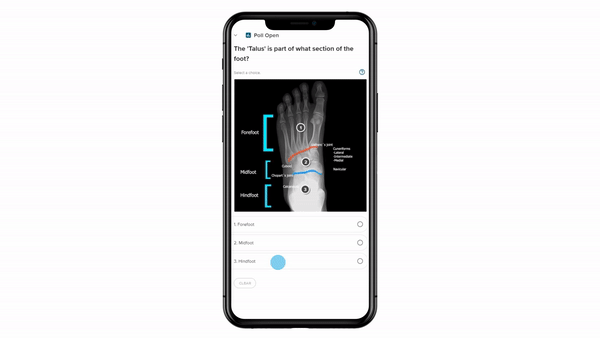 It is possible to clear your answer and re-enter a new vote whenever the poll is still open.