When you use a Q&A message board for sharing announcements or for collecting questions, comments and ideas from your participants, all the information will be captured in your data report.
You can access this information from your dashboard at any time.
Read this article on how to access your session data and remember to select the Q&A results tab before you export it.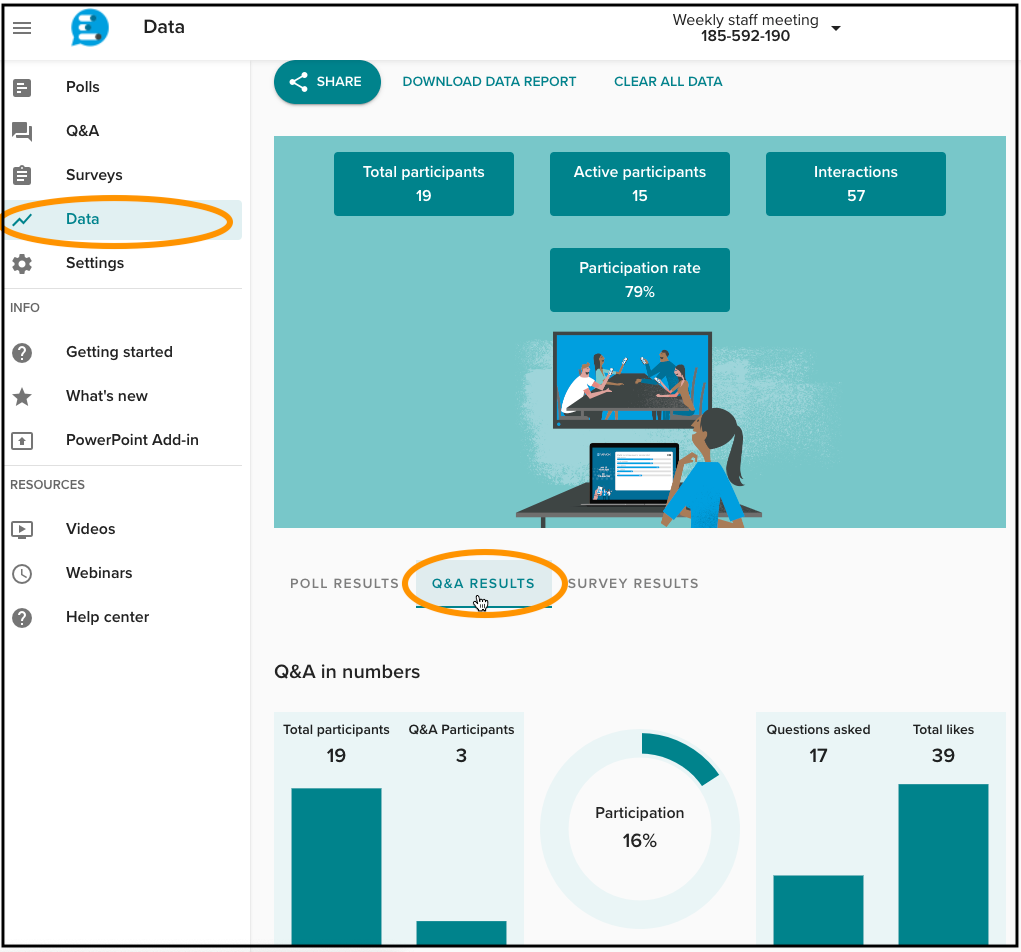 To see each individual comment, idea & message in the Q&A board, export all the data into an Excel sheet and select the Q&A tab at the bottom to view them all.