Changing the survey name:
Once you have created a survey you can edit the name by clicking on the edit icon, entering a new name, and then select the green correction mark to make the name change.


Changing the question:
You are also able to make changes to any of the individual questions within the survey by selecting the question (clicking on the question itself) and pressing its respective edit (pencil) button.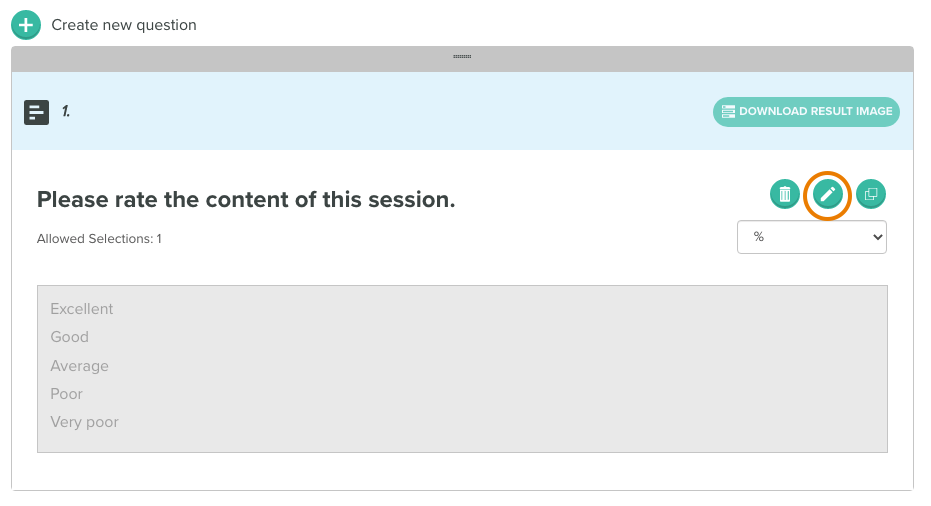 Now type in the new or amended question.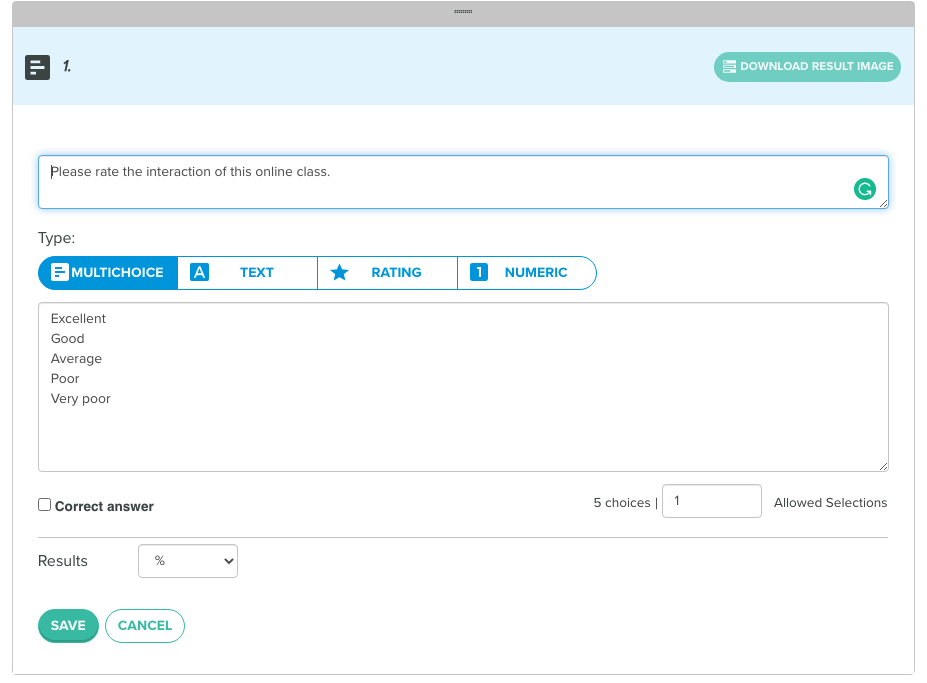 Re-ordering questions
Questions can also be re-ordered in a survey by clicking the top bar for each question and dragging it into its new position.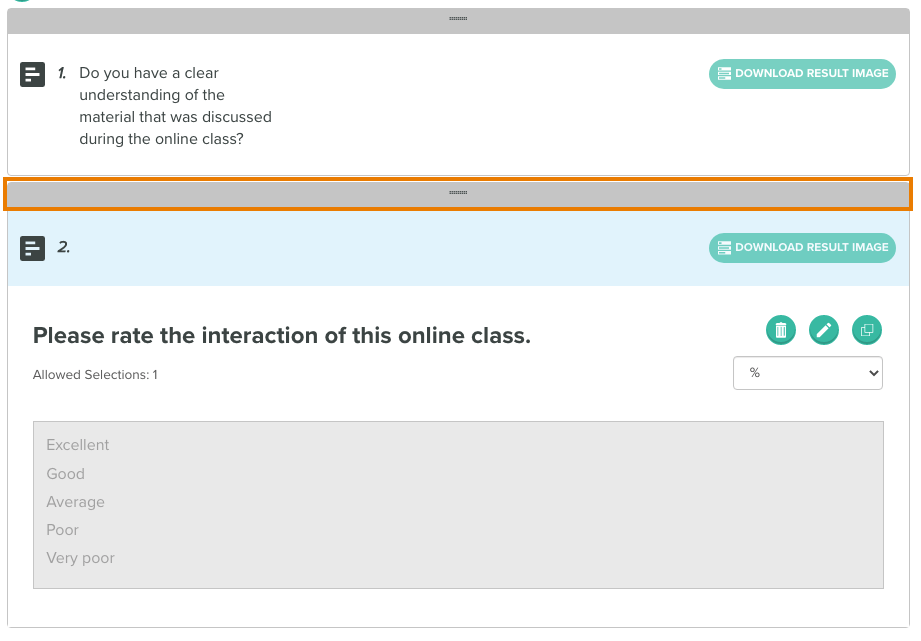 Once a survey has been started it is no longer possible to make edits. If a survey is started and then subsequently stopped the only situation where you are still able to make any edits is when there are no responses gathered for that survey.
If you want to make edits to a survey that you have already started gathering results for then you will need to Duplicate the survey first. You are then able to make edits to the new version of the survey without affecting the validity of any responses you have already gathered.
Alternatively, if you have just been doing some testing you can clear the results of the survey. Once results have been cleared you are also then able to edit the content of the survey again.