Surveys can be imported and exported from one session to another. This provides a simple way of reusing content created over and over again without the need to create a survey from scratch every time.
Before importing a survey the first step is to create a Vevox import file that contains the information of a survey. This is done by exporting a survey or surveys that you have previously created.
To export a survey:

Select Surveys from the navigation menu
Select the checkbox of the survey to be exported.

When one or more surveys has been selected a series of options appear at the top of the survey list.

Select 'Export Survey Template'.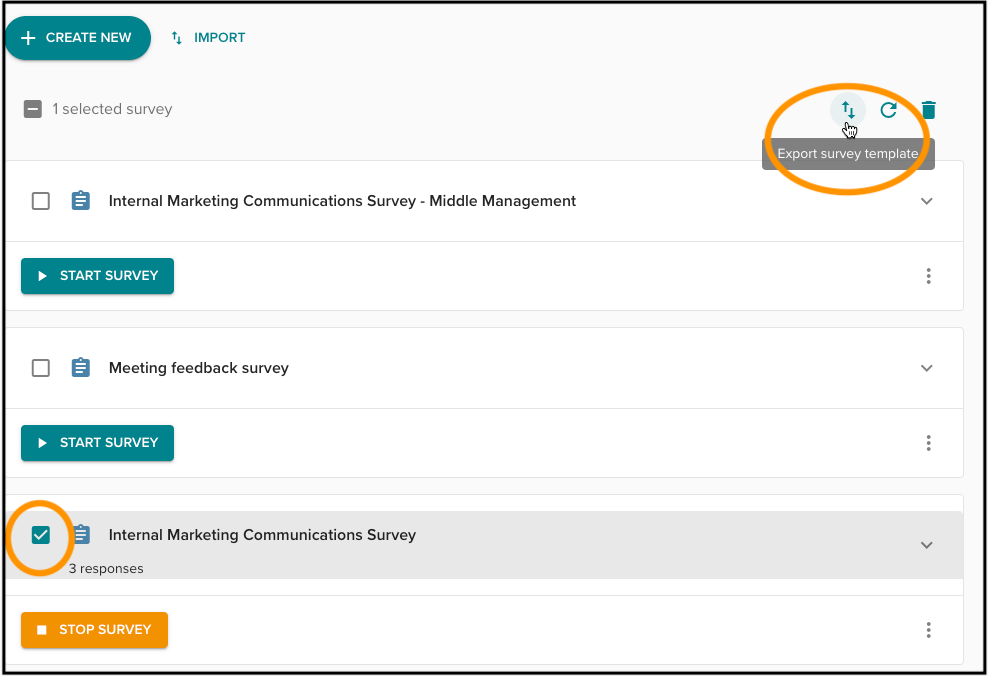 Exporting surveys will download a file to your default download folder. Your file will now be a Zip folder with all the relevant data and images in.
This file stores all the information related to the survey or surveys that you have exported. It can be shared with others or stored on your computer to be imported into any other Vevox session.
You can select multiple surveys to be exported at a time. When selecting multiple surveys they will all be stored in the same file when downloaded. To store surveys separately in multiple different files they must be downloaded separately.