In this article we cover:
Start your survey
After you've created a survey you'll want to get some responses from your participants. To allow participants to see the survey, you first need to publish the survey by starting it.

Press the 'Start Survey' button on the survey and it will open the survey for all of your participants.
Remember before you can publish your survey, you must make sure your session status is also in the
'Started' status mode
.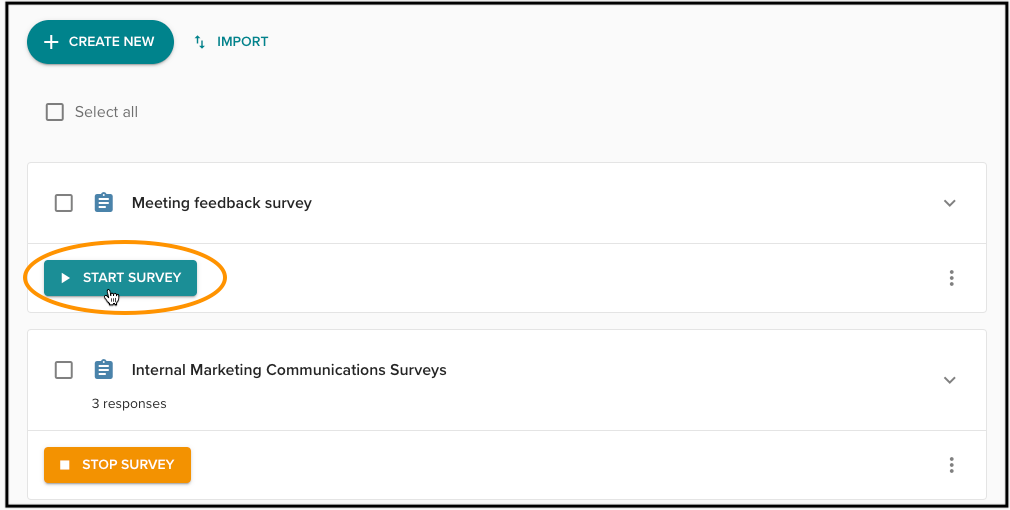 Once your survey has been started and your session status is in started mode, your participants can now begin answering the survey. They can also stop and then continue answering the survey questions at a later stage.
Progress of the survey
Whilst the survey is running you can keep track of its progress. There is a quick indicator showing how many participants have responded to the survey so far.

You can also expand any of the questions within the survey to see what the current status of the question is.

Go to 'Data' in the main navigation menu

Choose the 'Survey Results' tab just below the survey summary.

Select the relevant survey if you have more than one survey in this session card. Press the down arrow to expand and see the questions.
From here you can see a snapshot of the current results received, showing how many participants have submitted a response and what the responses have been so far. This can be done anytime while the survey is 'open' for responses. When you click 'Download As Image', you will get a PNG image in your downloads folder.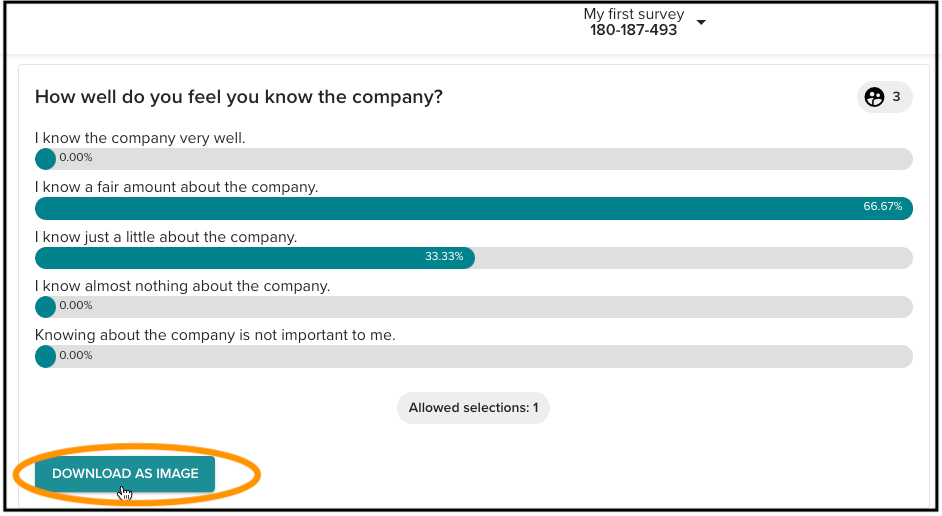 Remember that though this is a live survey, so this result is liable to change until you stop the survey.
Participant responses
These survey instructions will appear as a default on all surveys to guide participants on how to complete the survey. You can set your own survey description as well.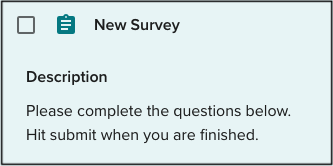 It will appear at the top of the participant devices. Participants will also be notified of the response bar and how many questions they have answered so far.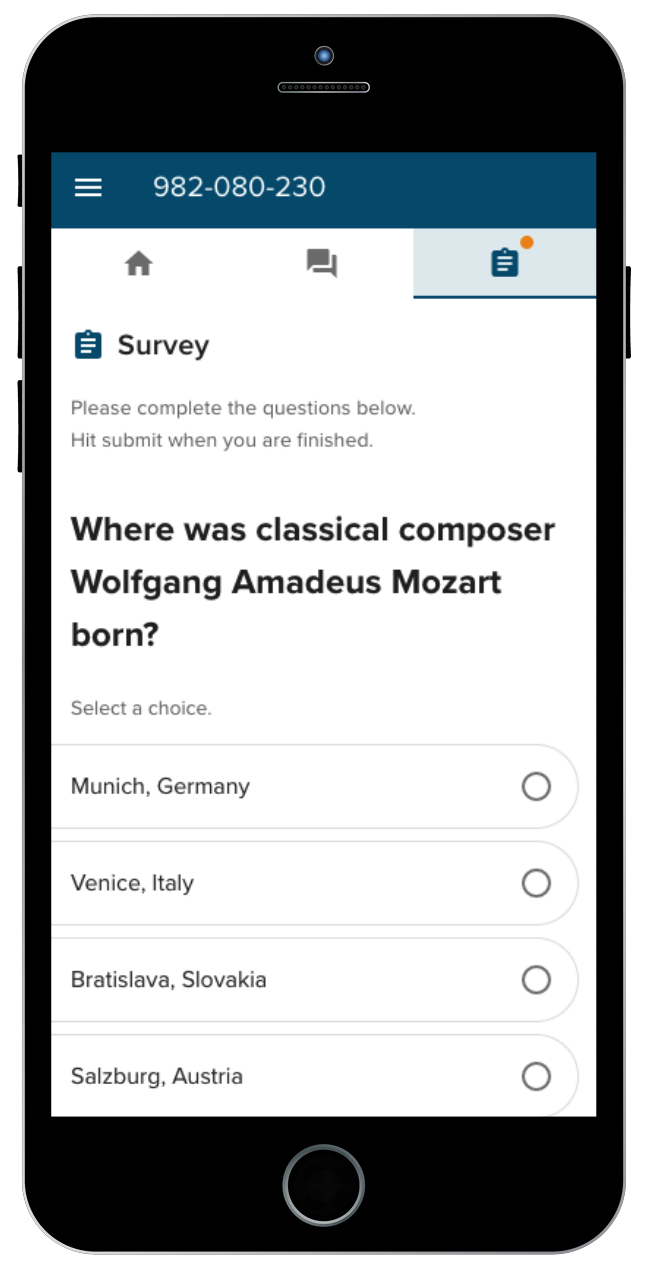 Stopping your survey
When you are ready to finish the survey press the 'Stop Survey' button. This will instantly prevent any more participants from completing the survey.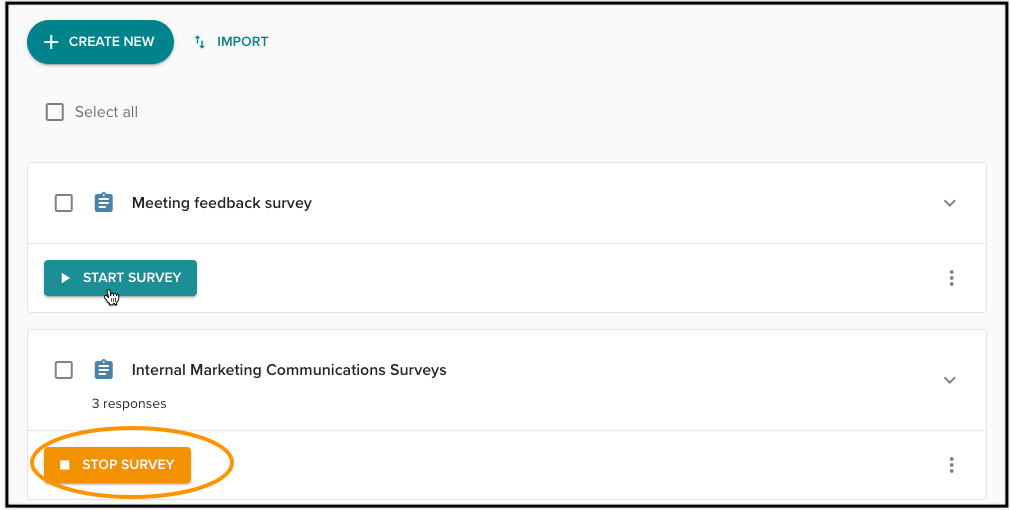 It is possible to continue a survey after it has been stopped. Doing this will not clear any of the previously gathered results.
On your participants devices if they have already answered the questions - the answers will be saved and they will be able to see their previous responses in the survey. They do not need to send in the same responses again. But if they wish they will be able to edit their previous responses.