In this article we cover:
How sessions work:
Sessions in Vevox are controlled by the Session Status. This is the place where you start your session and end your session.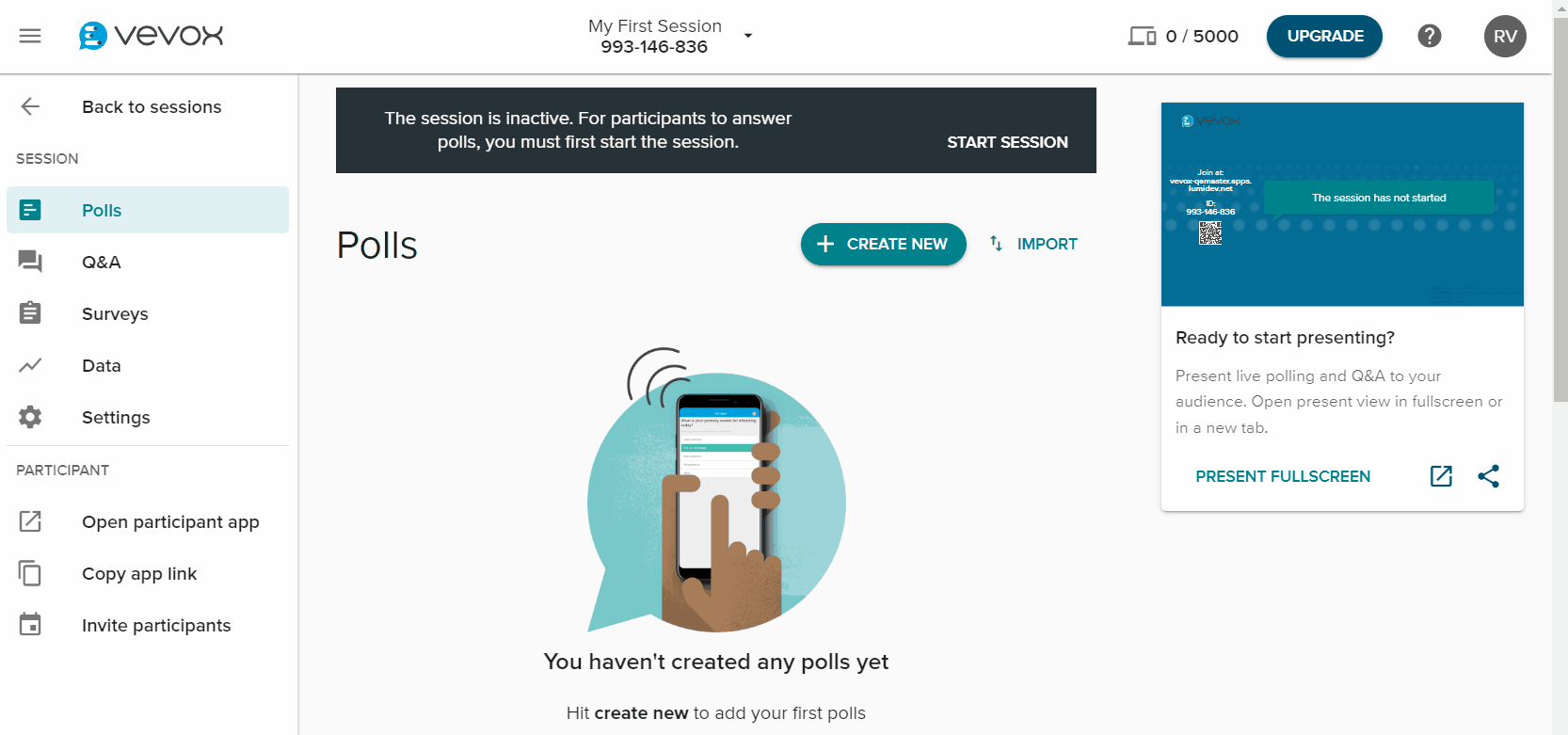 A session can either be;
Started: The session is active and available for participants to join.
Stopped: The session is inactive and cannot be found by participants.
When you first create a new session it will always be inactive and must manually be started.
For the majority of our accounts, you may only have one started session at any time. All Enterprise plans for Business as well as Pro & Institution plans for Education however, can run concurrent sessions and have more than one session in starting status at any time.
To start a session:

When opening the session card, a warning message will appear at the top, asking you to start your session. Press the 'Start session' option.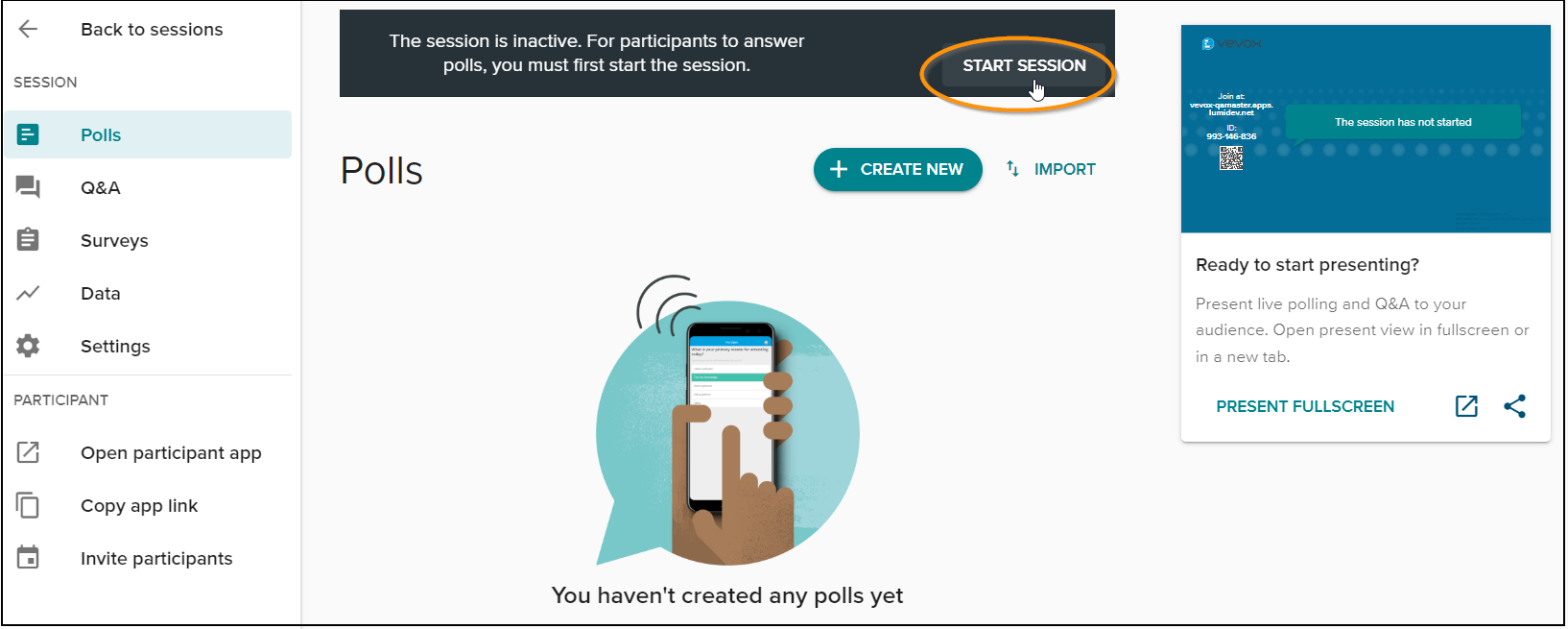 Alternatively use the session information panel drop-down and select the 'Start session' option.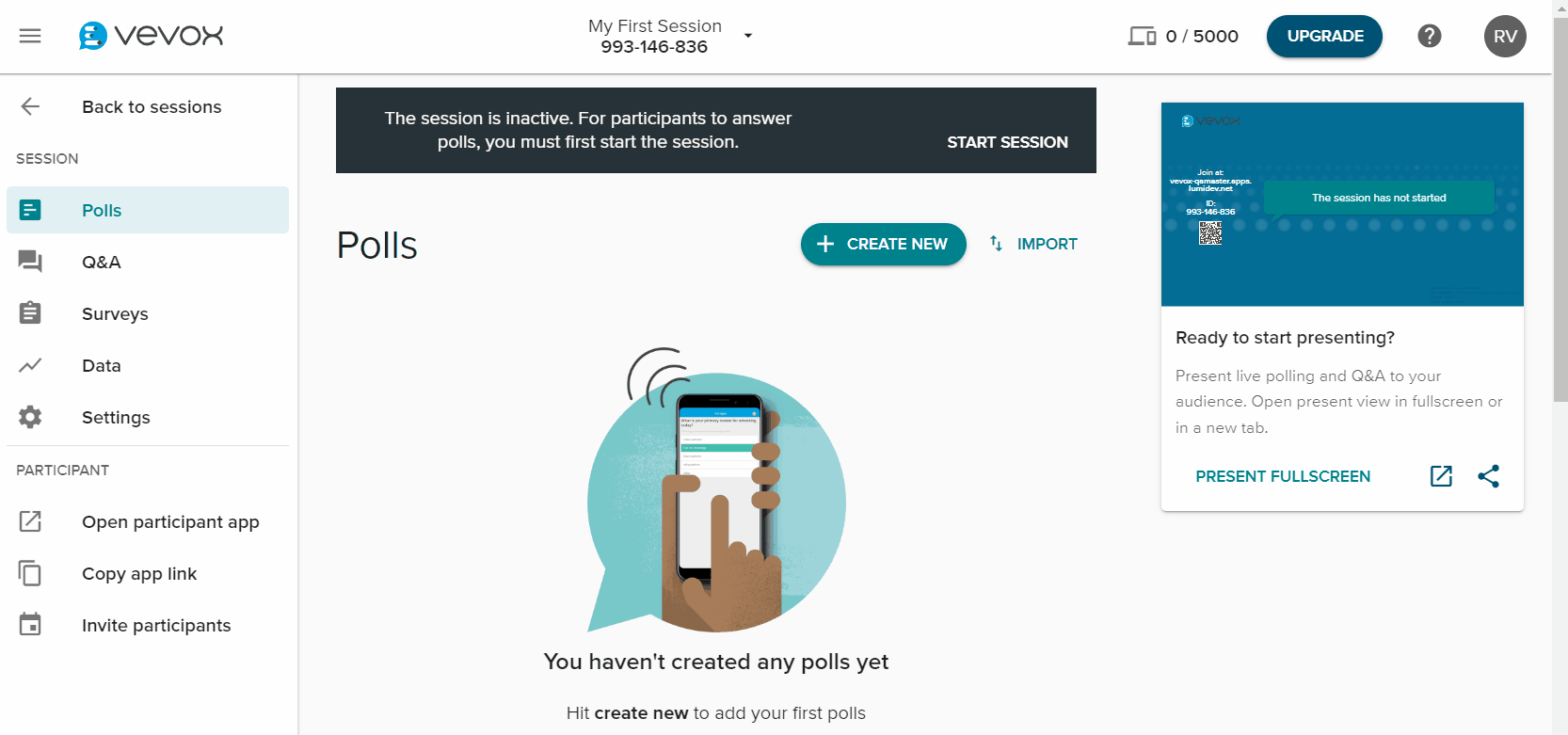 If you attempt to start a session whilst you already have one running you will be warned that by continuing to start this session will result in the other active session being put into an inactive state.
Any participants that are connected to a session will be disconnected when the session is stopped.
To end a session:

From the sessions list (click on the Vevox logo top left corner) choose the relevant session card.

Go to the session information panel in the middle top of your screen and press the drop-down arrow.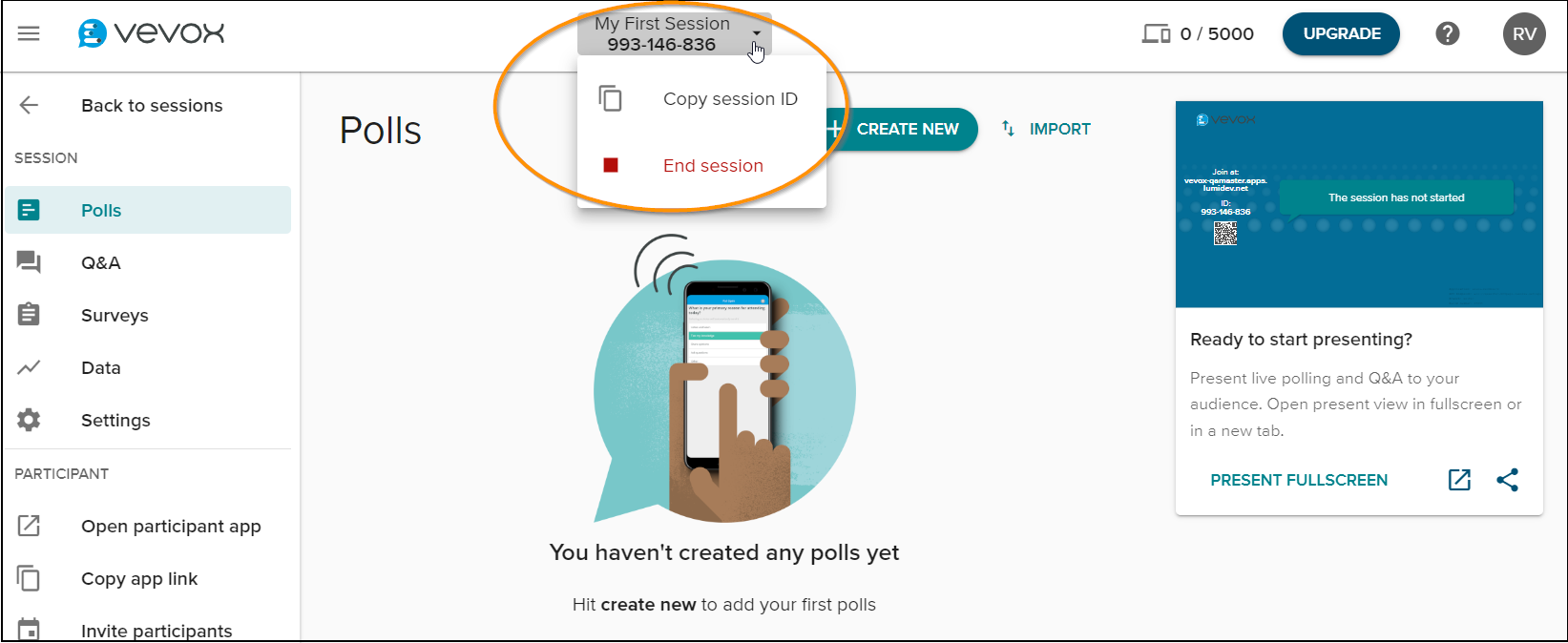 From the drop-down menu, select the 'End session' button. Your session will now be stopped.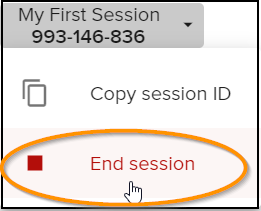 Present view will also remind you to start your session if it is not done yet.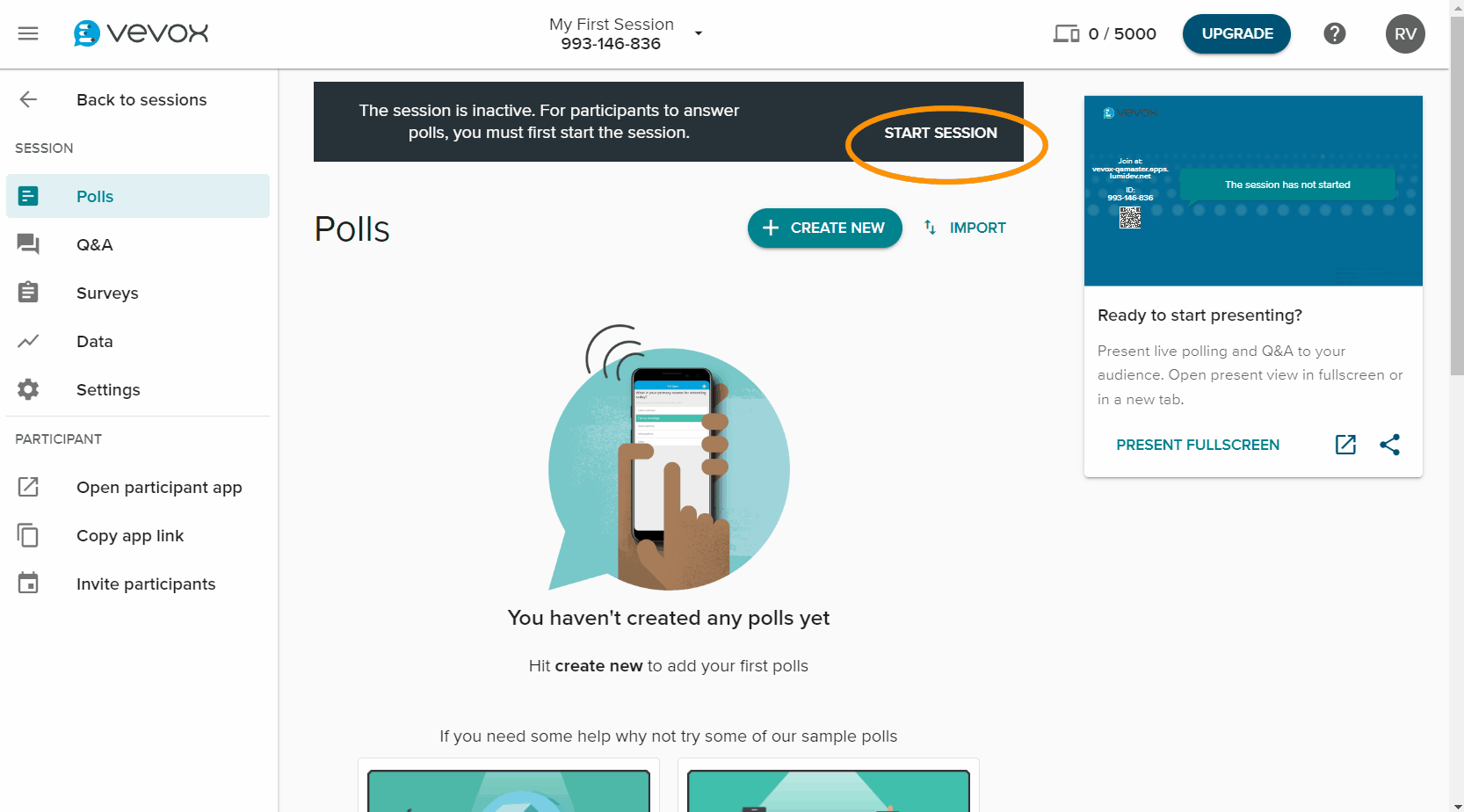 Watch this video for an overview of how to set up and start a session:
How long can my session stay open?
Your session can stay open for as long as you wish, or until you start a new session and put it in 'started mode', in which case the current session will move into the inactive state.
You can do simultaneous/concurrent sessions if you have an Education Pro or Institution plan. For Business you need an Enterprise plan for concurrent sessions. For all other plans, you can only have one session in started mode at a time.
Restarting a session
When you have ended your session to work on another session, you can restart the original session at any time. The system will automatically make other sessions inactive.
Troubleshooting
If you are trying to start a new session, but it won't start and stays inactive try refreshing your page.