When creating your Vevox session the default identification setting is 'Profiles off' meaning the session is completely anonymous.
If you would like to identify your participants you can change this setting to 'Profiles on'. With profiles on, participants are prompted to enter their name when they join the session in the app. All poll results and Q&A messages submissions can then be identified to the participant.
To switch profiles on:

Go to your sessions list.

On the session you want to change press the 'more options' (or three dots) icon.

Select 'Settings'.

Select the 'Features' tab.

Under 'Identification' toggle the profiles settings to 'On'.

Press 'Save'.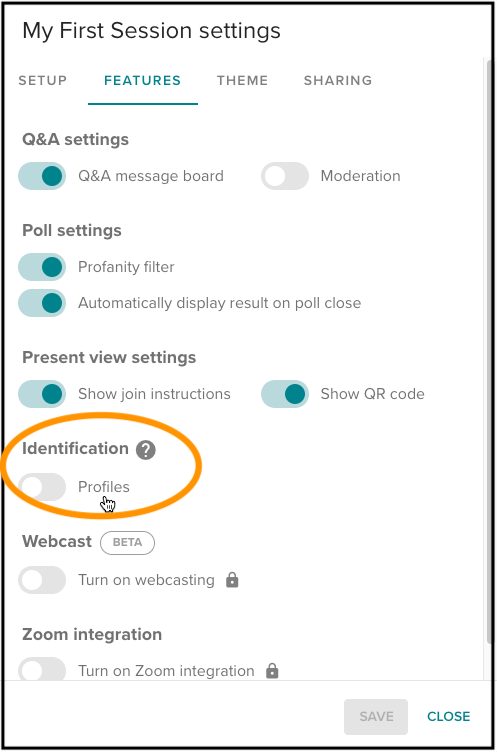 Important note: Make sure you set profiles to be 'on' or 'off' before you begin your session. In order to change this setting all data that has been captured must be deleted. You will be warned and prompted to download any data before saving this change so that you don't lose any data.