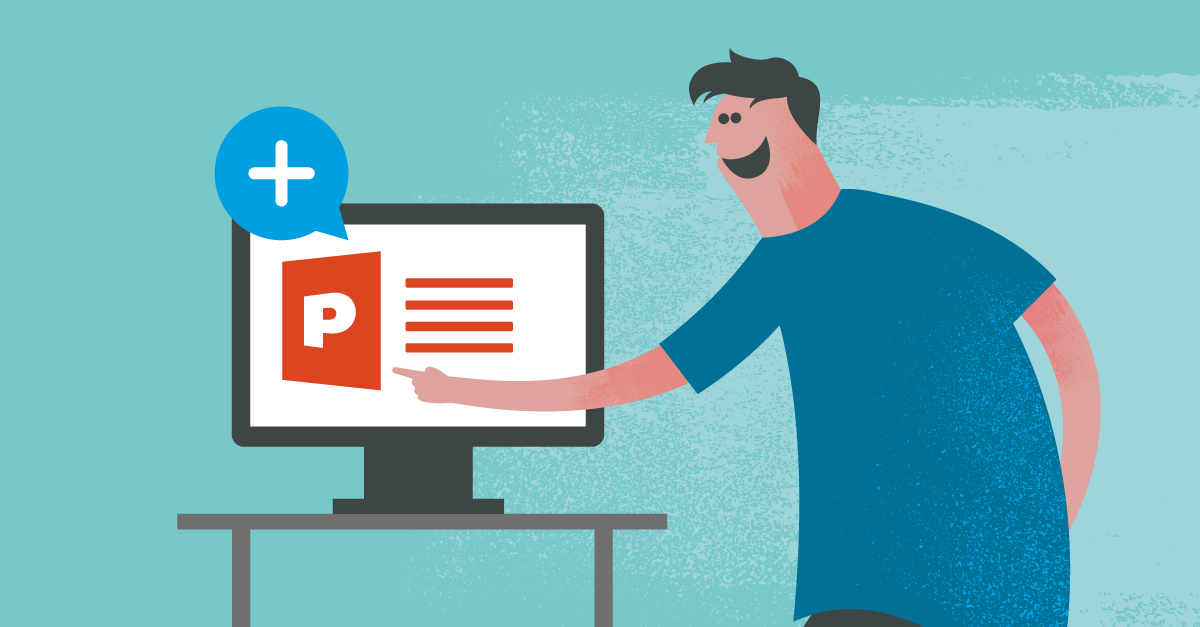 In this article we cover:
Introduction to the PowerPoint Add-ins
Details below describe what the new Office 365 Add-in will offer compared to our legacy PowerPoint Add-in. The new Office 365 Add-in  this is available to both Windows & Mac in the AppSource store. 
Running polls and participant interaction seamlessly is at the heart of Vevox. What better way to do it than through the all-familiar PowerPoint?
Although Present view is the bespoke way of presenting polls, we understand the need of our business clients and lecturers to integrate audience participation with their PowerPoint content.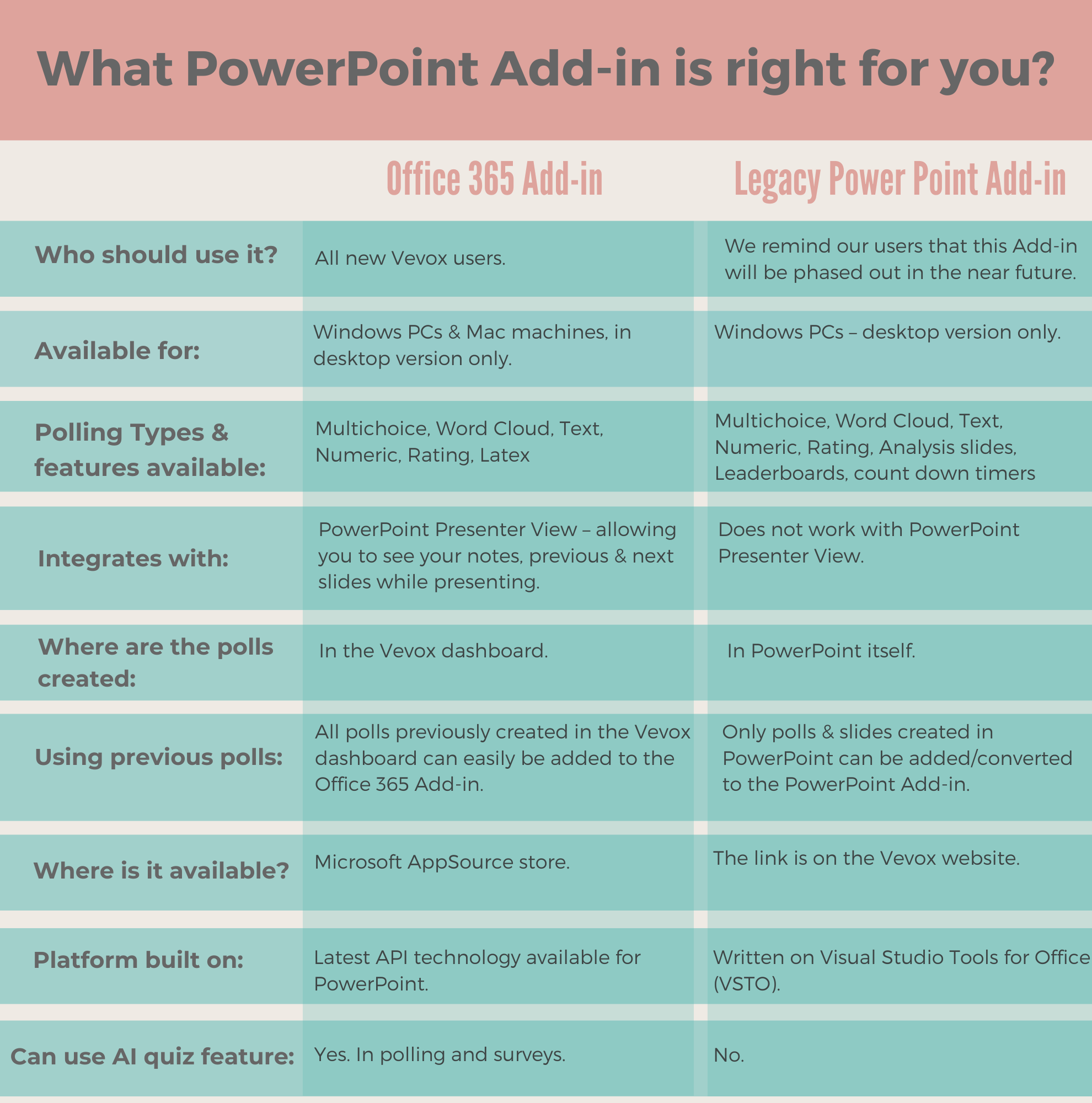 Read more about the differences in the blog.
Why use Vevox's PowerPoint Add-ins?
More than half of Vevox's clients choose to run their live voting through PowerPoint. Reviews show the Vevox PowerPoint Polling Add-ins are now considered a best-in-class product and are commonly cited as the primary reason customers choose Vevox. Our vision was to create a product that was part of PowerPoint and straightforward enough for anyone with a basic understanding of PowerPoint. We've achieved this by:
Offering the PowerPoint Add-ins free to install and use. No complications or license required.
Once an Add-in is installed, it is embedded within PowerPoint, appearing on the menu ribbon.
Running a poll is as simple as advancing through a normal presentation. Simply press 'Enter' on the keyboard or 'Next' with a remote control. No overlaid web pages or links to third-party software requiring separate controls.
Customization at its best! All fonts, colors, and layout formatting are achieved through standard PowerPoint formatting and editing tools.
Polling questions AND responses are stored within your PowerPoint slides, meaning no separate files and content. The results can be shared with anyone with PowerPoint, whether they have a Vevox Add-in or not.
With the PowerPoint Add-in, you can add multiple images to your poll (not just one as with Present View).
For more PowerPoint add-in resources read this article.
PowerPoint Online and PowerPoint Live for Teams
The Vevox Office 365 Add-in does not currently work in PowerPoint Online (formerly known as PowerPoint for the Web App).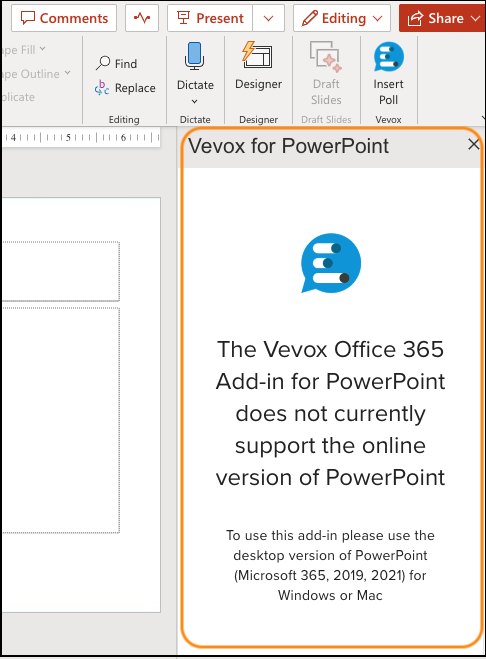 PowerPoint Live for Teams also uses the online version of PowerPoint and does not support the functionality of Vevox.  In this scenario we recommend you select to share the the PowerPoint desktop app or your desktop screen instead of selecting PowerPoint Live.