For a quick overview of how Vevox works within PowerPoint, watch this video:
From our website, you can follow the PowerPoint Integration link, or when you are logged into the dashboard, you can select the 'PowerPoint Add-in' option in the main navigation menu on the left side once you are inside a session.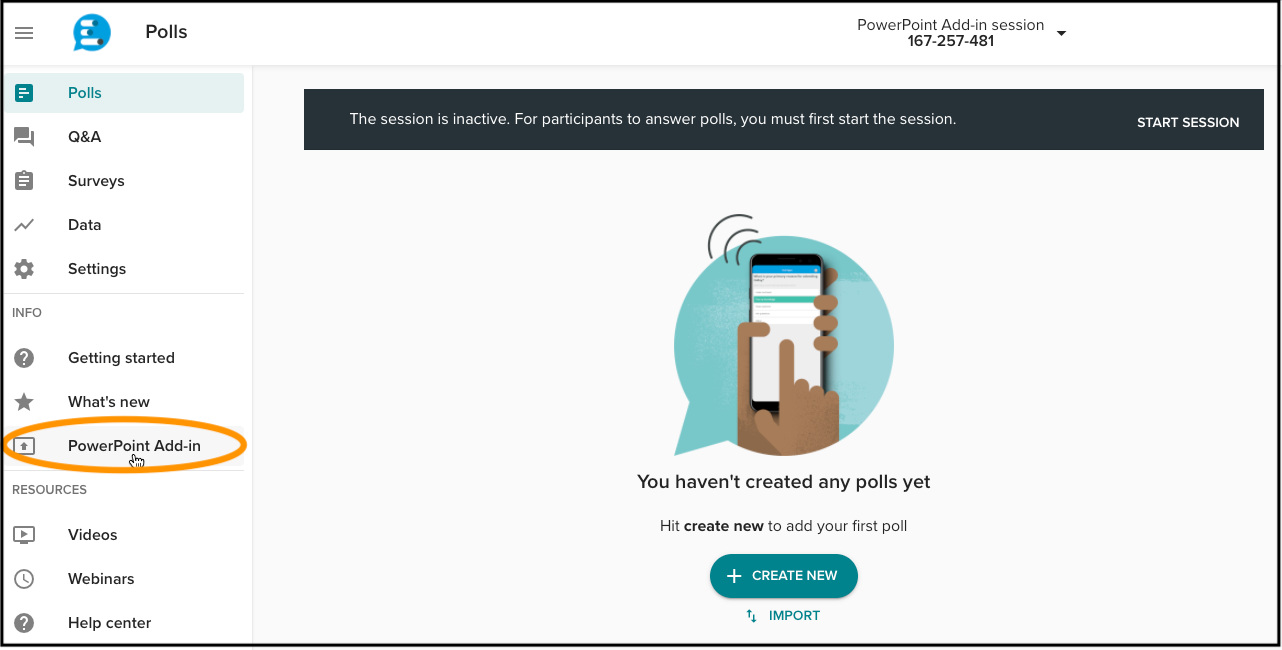 A popup with three slides will appear. In the first slide select the 'Get help and learn more about the PowerPoint Add-in' option.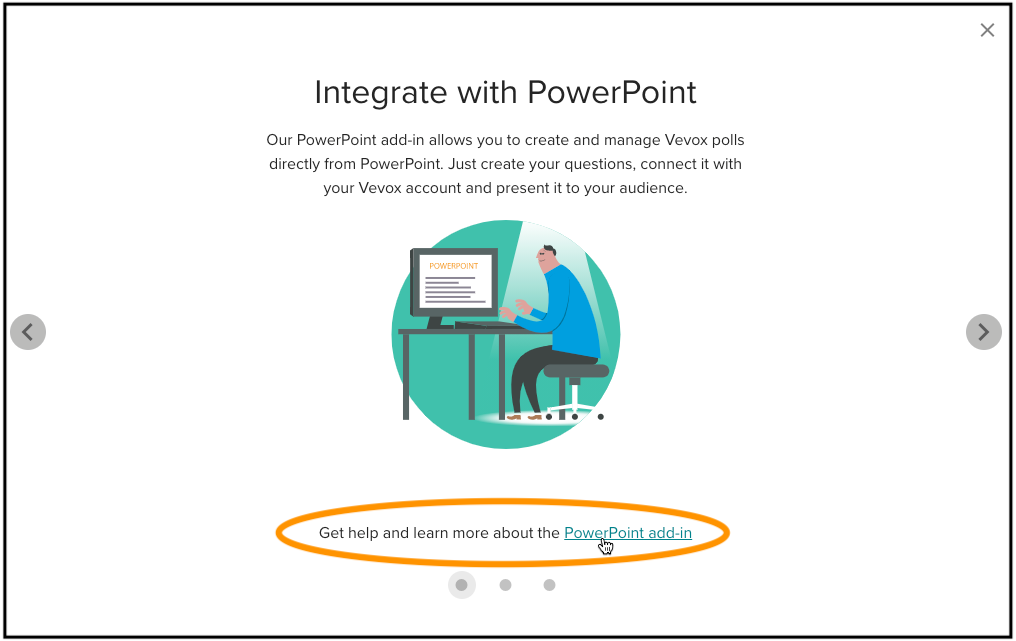 Or you can:
Note that Vevox does not work with Google Slides.
If you would like to add music to your polls, use the PowerPoint Add-in and follow these instructions.