If you are familiar with downloading & installing programs, jump to this article.
The PowerPoint Add-in only runs on Windows and is not available for Mac users.
Mac users
should use the
Present view
option instead.
Follow these steps to download & install your PowerPoint Add-in:
Step
: Sign up for a free Vevox account.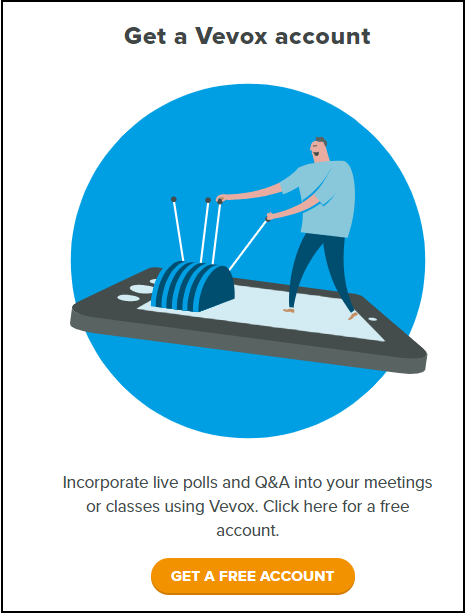 Step

: Sign in with your credentials.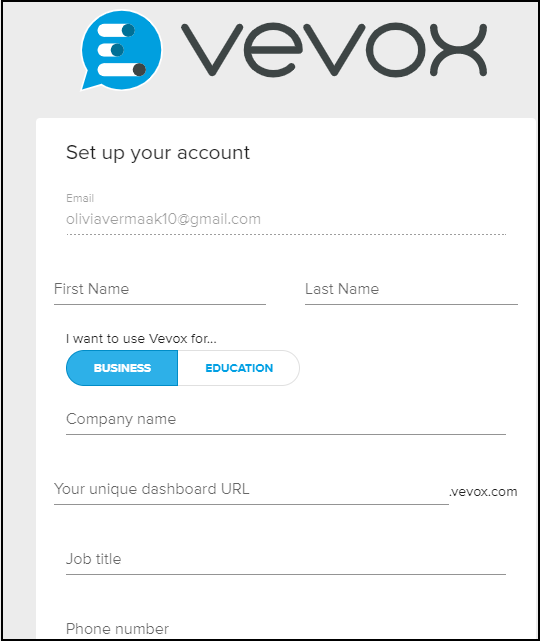 As soon as you have signed up a short 'Getting Started' video will give you a quick overview of Vevox. Remember to verify your Vevox account by checking your mailbox with a verification email and follow those instructions.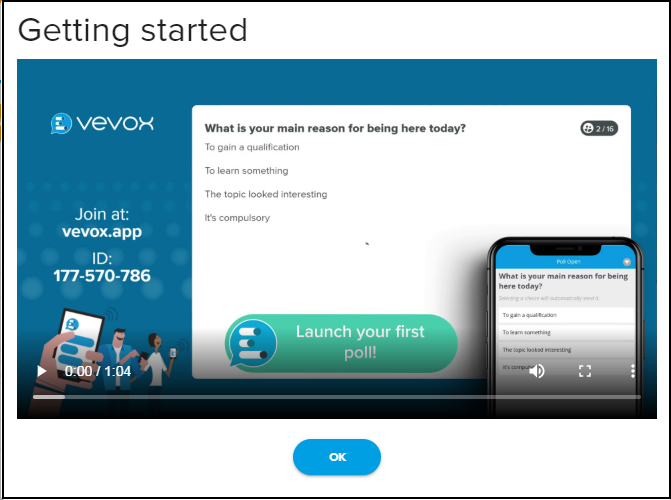 Step

: A welcome message will appear. Select the 'Create Session' at the top.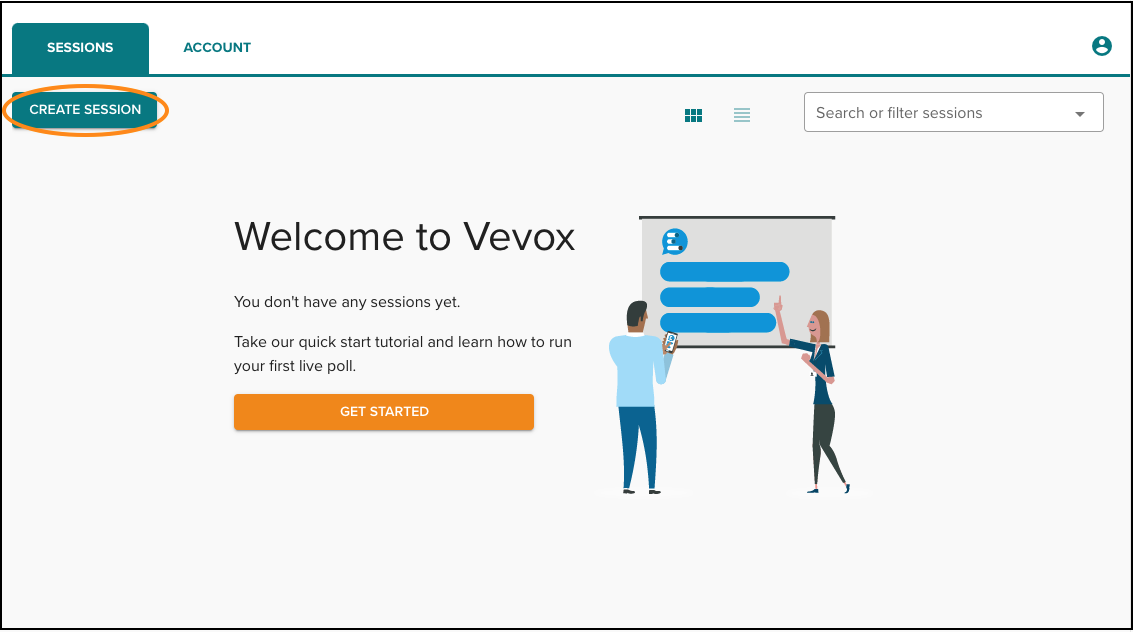 The PowerPoint Add-in option appears in the main navigation menu on the left'. Select PowerPoint Add-in and click on it.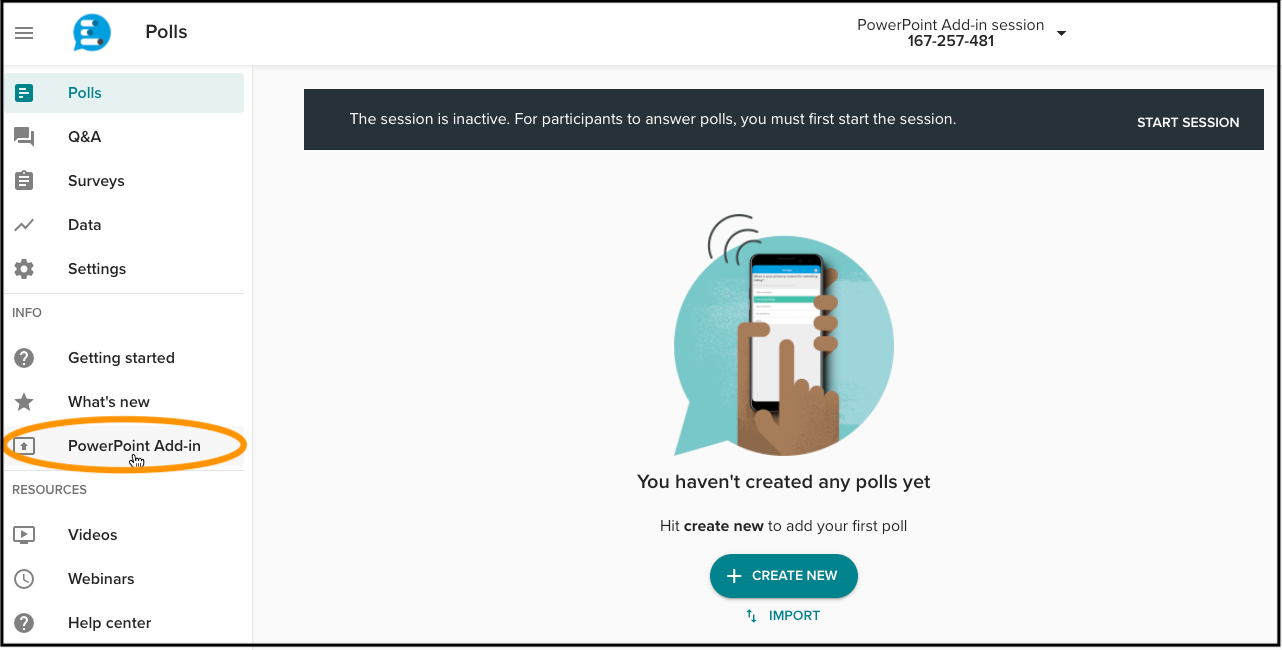 Step

: When you have clicked on the PowerPoint Add-in button, 3 slides with helpful information will tell you what to expect next. Select slide 2 and press the big blue 'Download' button. (If you have already downloaded the PowerPoint Add-in select slide 3 to request an authentication code to help you login.)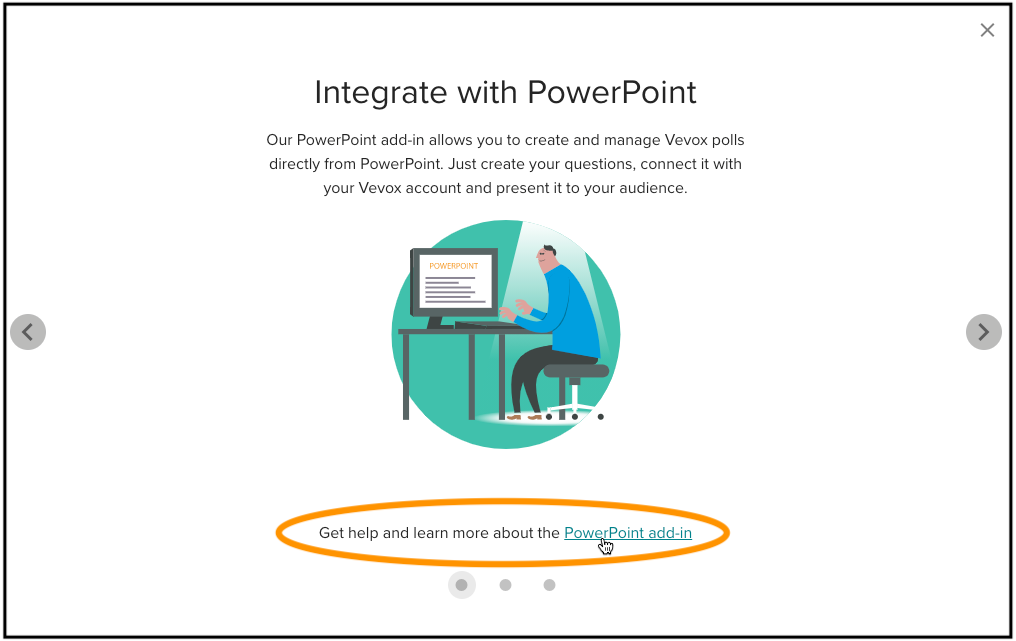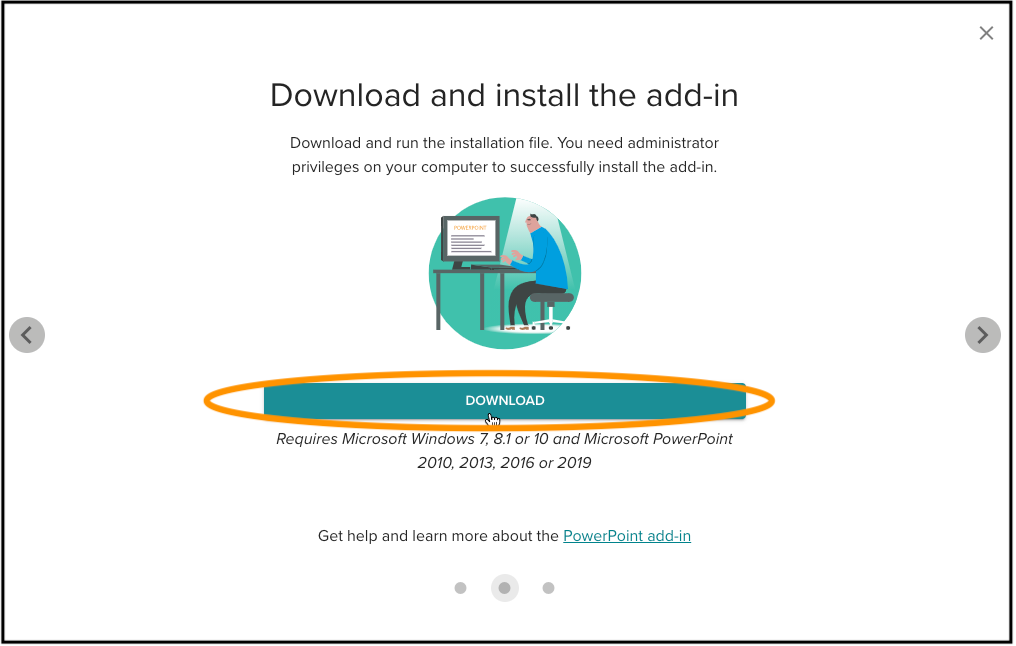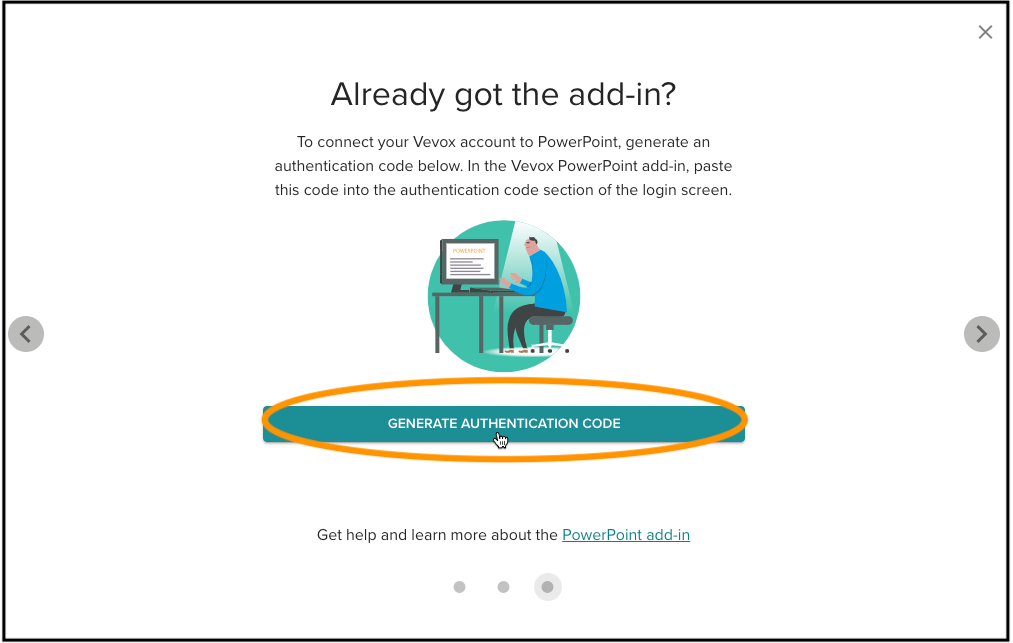 Step

: Once your PowerPoint Add-in has been downloaded (bottom left-hand corner of your computer screen) double click on it.

Step

: The system will first ask you if you want to allow the app to make changes to your device. Confirm with a 'Yes'.
Step

: Use the Set-up Wizard to guide you. Select 'Next'.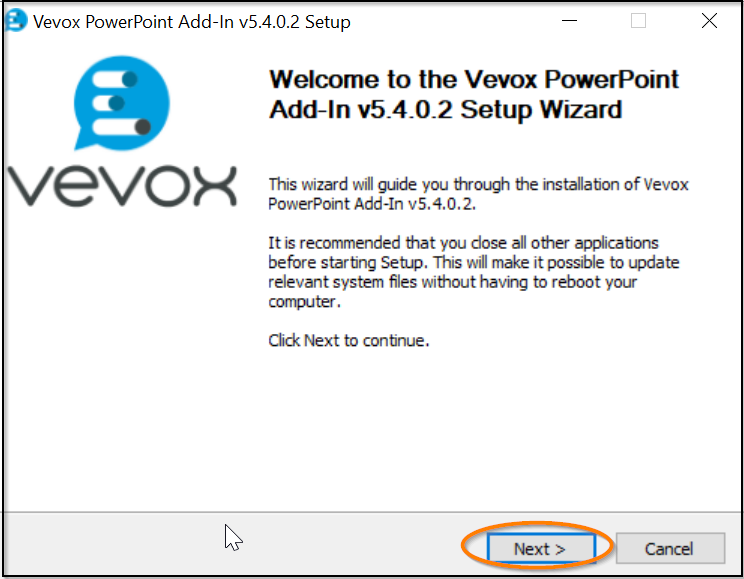 Step

: Next is the terms & conditions. Select 'I agree'.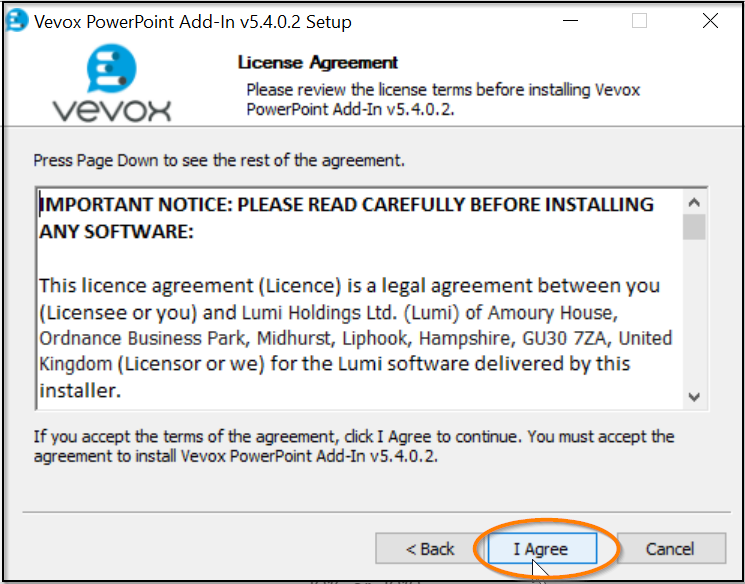 Step

: Then tick the box next to the Vevox PowerPoint Add-in to select the components you want to install. Press 'Install'.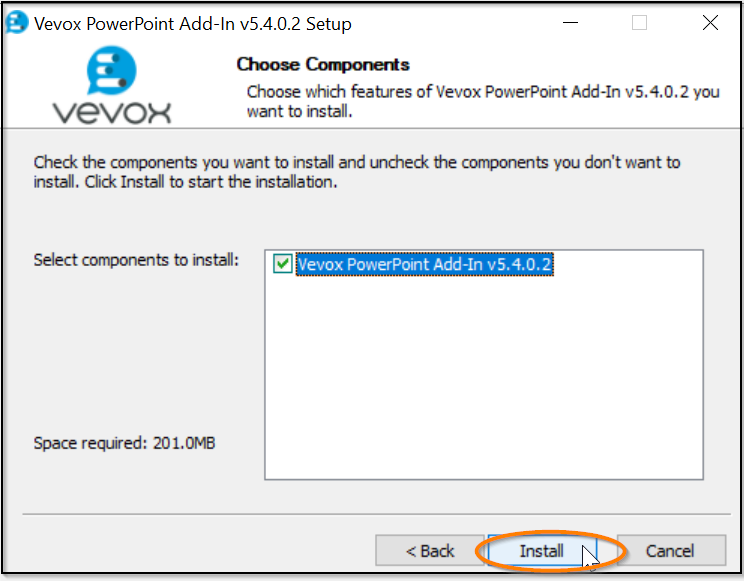 Step

: Press the 'Finish' button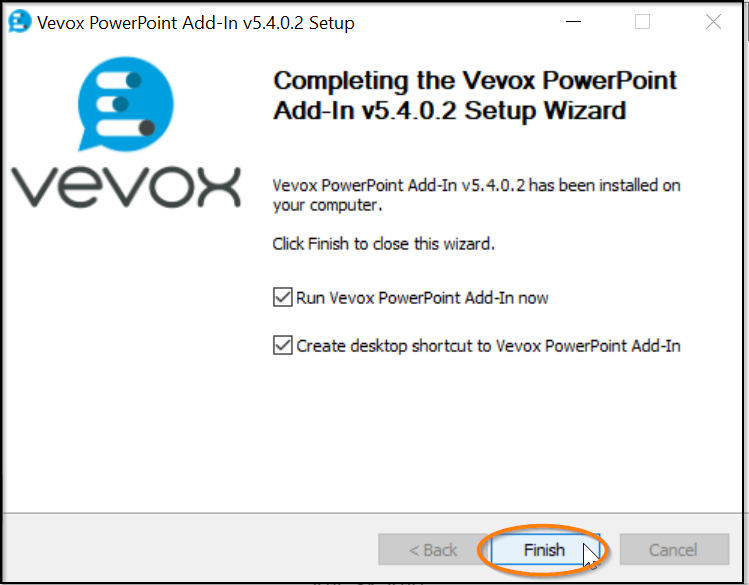 Once the Powerpoint Add-in has successfully installed a PowerPoint deck will automatically open.
Your first slide will look like: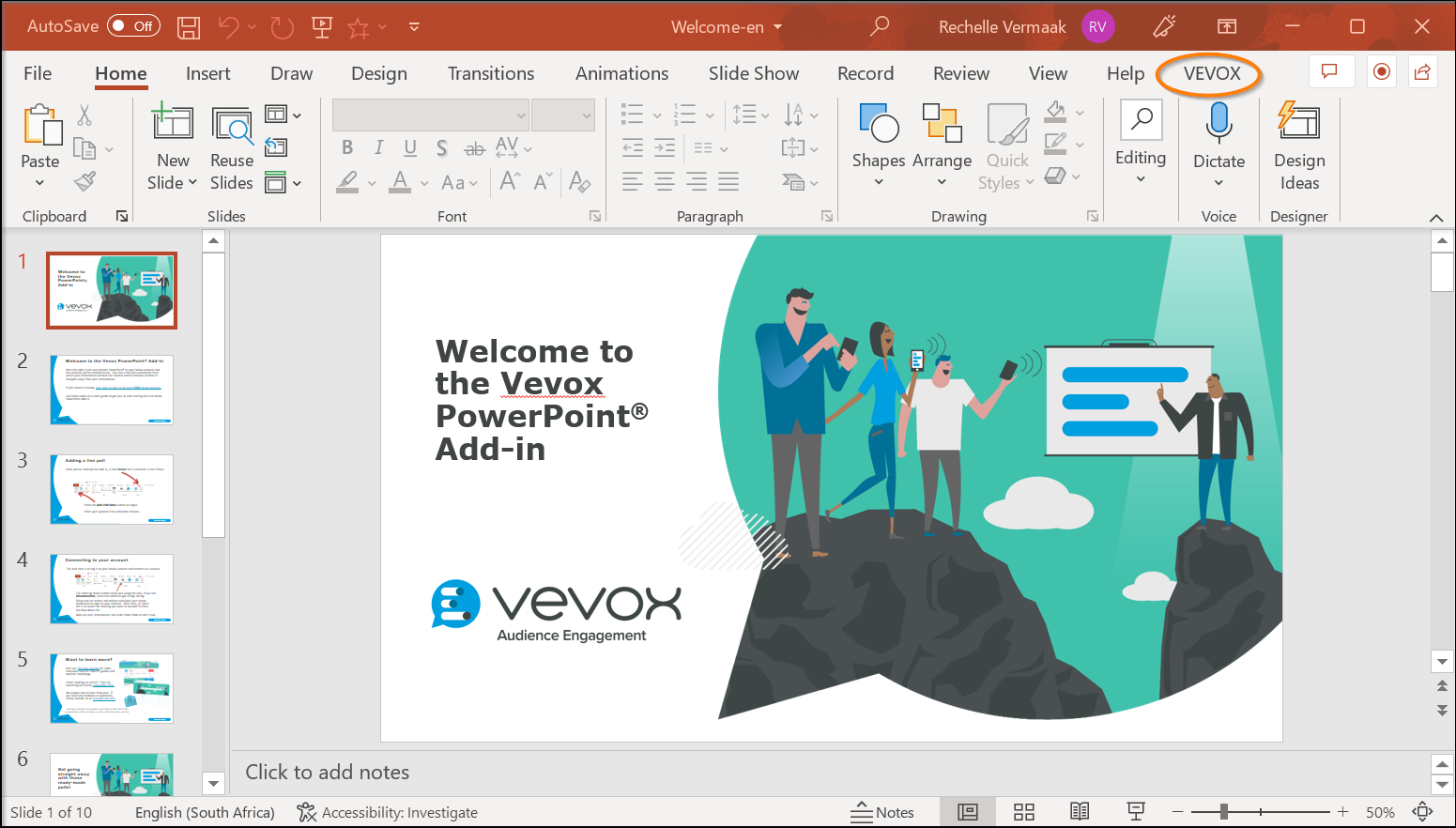 The third slide will show you where the Vevox Powerpoint Add-in appears on your PowerPoint Ribbon.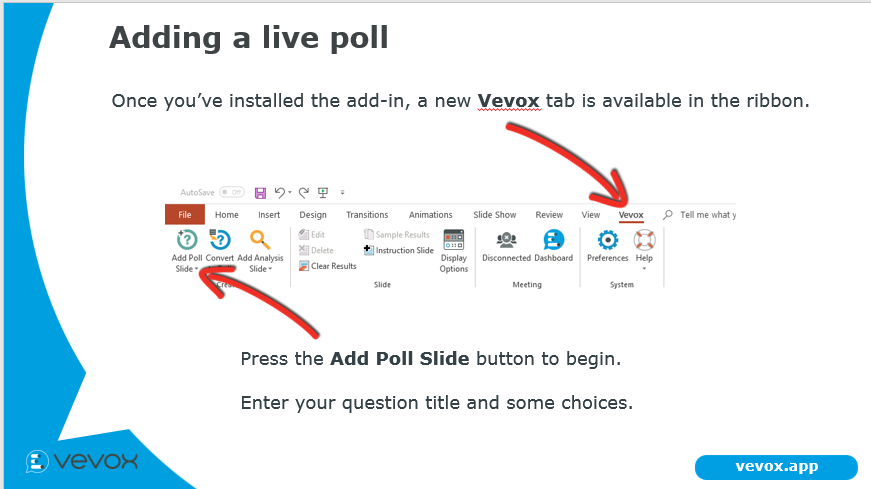 The fourth slide will show you how to connect your account if it is greyed out.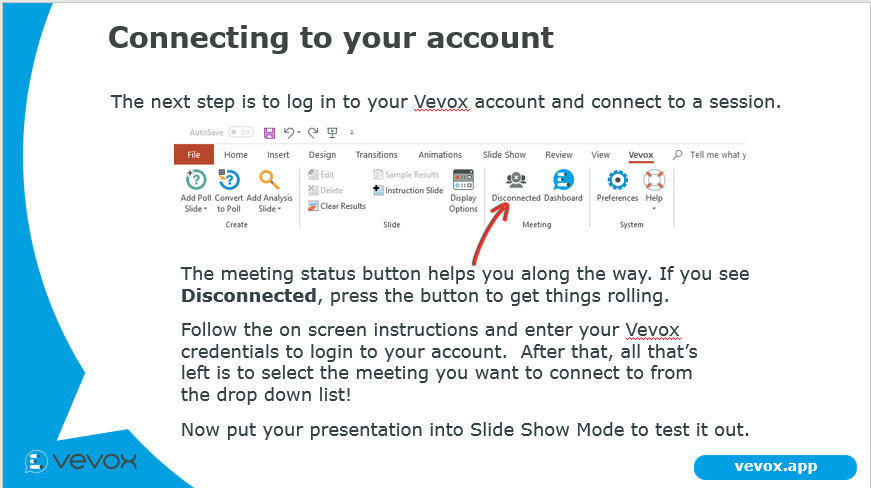 Use slides 7-10 as templates if you do not have your own. You will also find more resources and the Vevox contact details in the rest of the PowerPoint deck.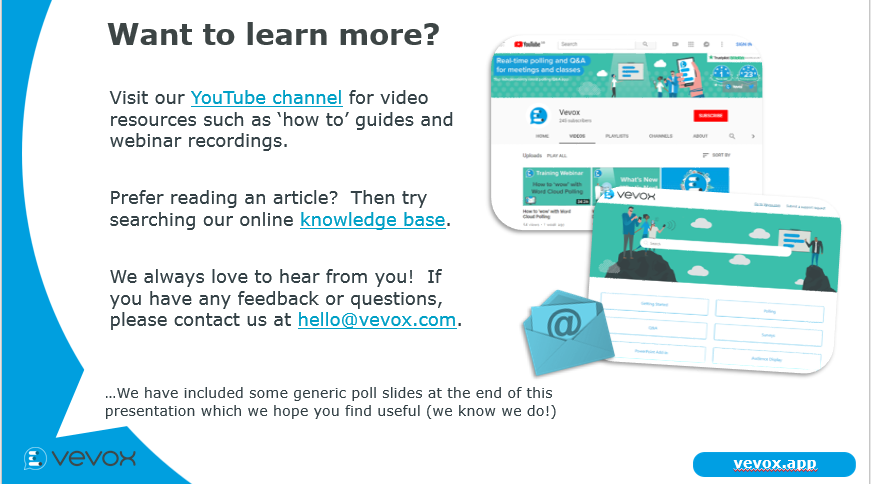 To login to the PowerPoint Add-in read this article. After you have successfully logged in, select the session you want to connect to from the drop-down list. If your organization uses Single sign-on (SSO) to access Vevox then you will also need to use the Authentication Code method to link your Vevox account with PowerPoint.