We know everyone has their own preferred colours and branding they like to follow so we have a few basic options available to you so you can tweak how the presentation view looks.
To access the theme options press the setting cog in the top right of the display.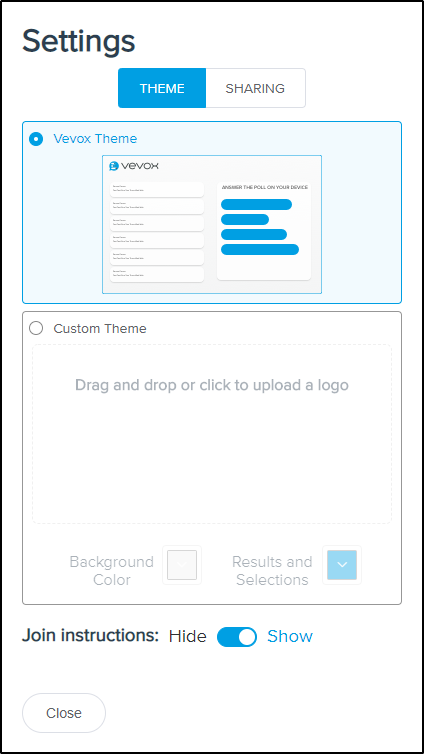 The default setting is to use the standard Vevox theme but to change this just press the custom theme option.
Here you can upload your own logo which will appear in the top left of the display.
You can change the background colour of the display.
You can also change the colour of the results when they are voted on.
Lastly we give you the option to show or hide the joining instructions for your participants.
We always recommend that you leave the joining instructions on the display to encourage people to join the session and participate.  We've seen that the more you promote the instructions of how to participate the easier it will be for your audience and the more chances you will have of getting the participation your desire.