To launch the present view simply press Present from the control bar in your dashboard on the left side of your screen.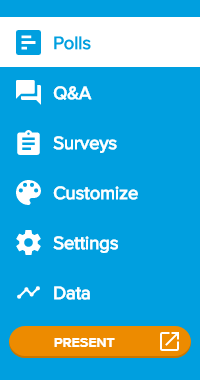 When you open the present view you will see the Q&A board and there is a good chance it will be empty if nobody has sent in any questions yet.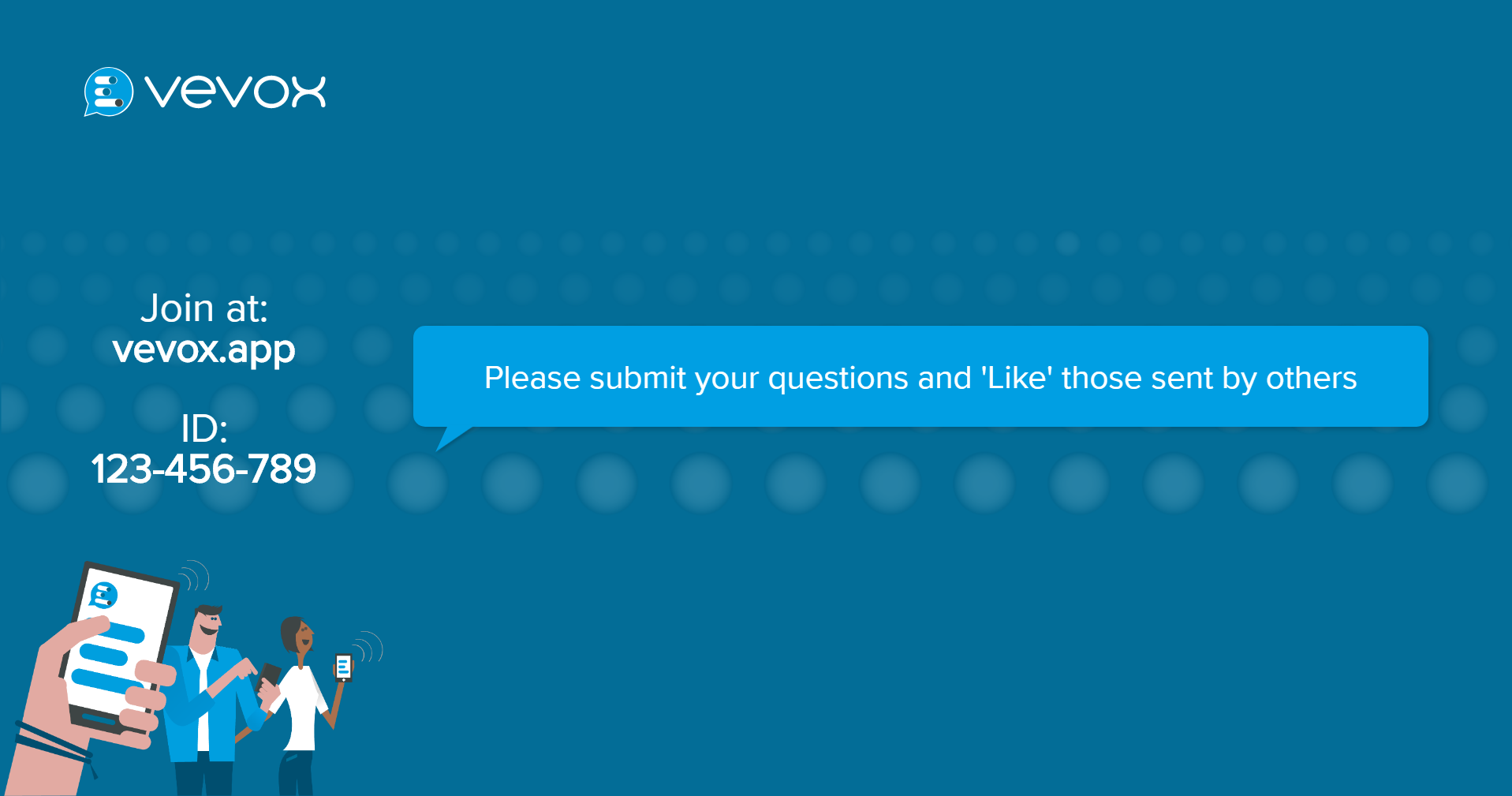 As questions come in you will see that they are populated on the Q&A board.
At the bottom of the display you will see your control bar where you can manage your polls.
When you open a poll you will see the Q&A board makes way for the poll to be displayed.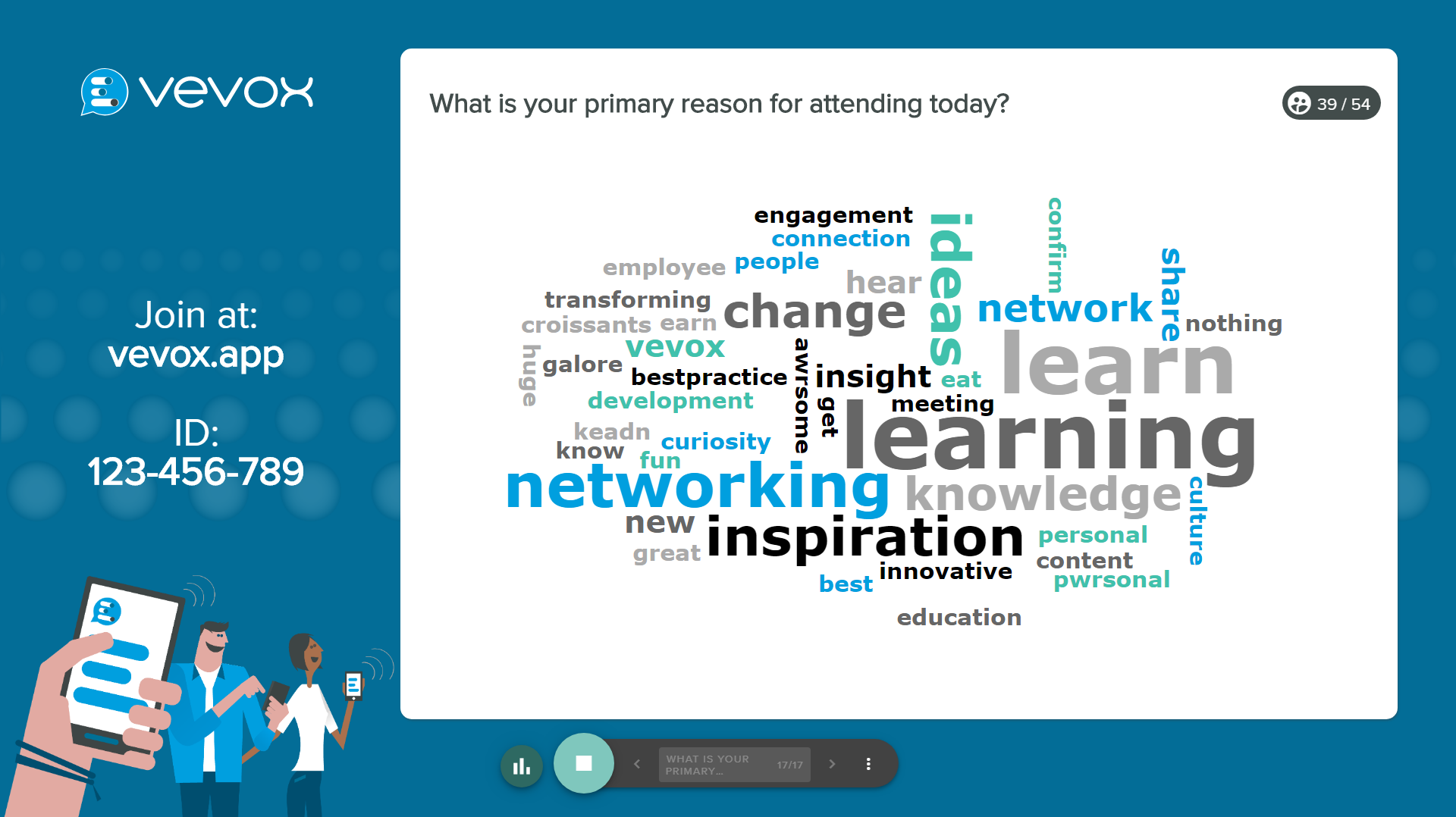 When you have closed a poll and stop displaying the poll results, the present view will automatically default back to the Q&A screen.
Read more about how to run your polls in present view.
Watch this short video to see a summary of what you can do using present view.