In this article we cover:
Watch this short video to see how to set up your first poll and then launch it in Present view.
There are 3 ways to display present view:
1. Present Fullscreen
To launch the Present view simply press 'Present Fullscreen' from your dashboard on the right side of your screen. This is the easiest and quickest way. Your view will automatically change to Present view in the same tab/ window. Press 'Escape' again to exit Present view and revert back to the dashboard view.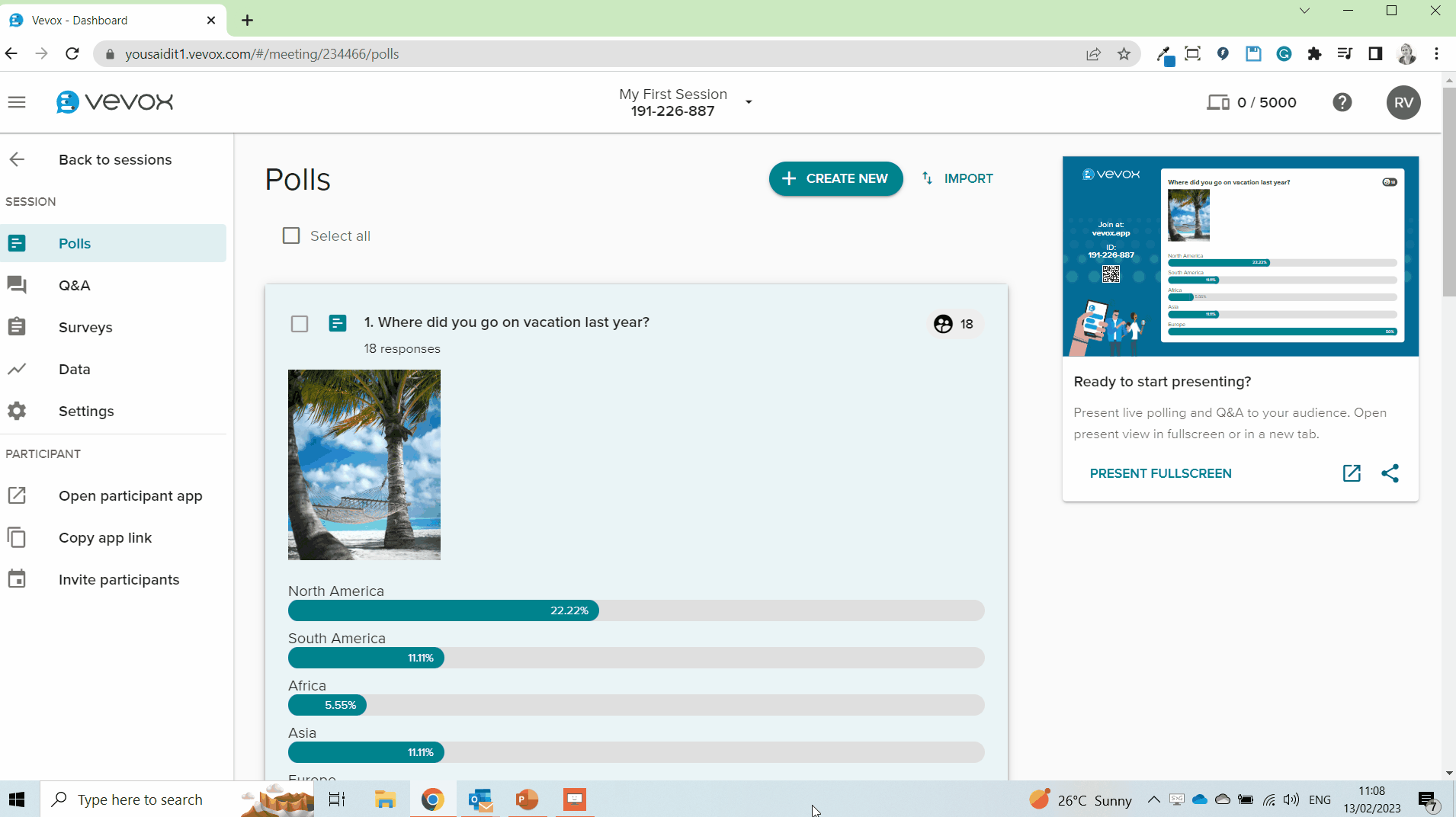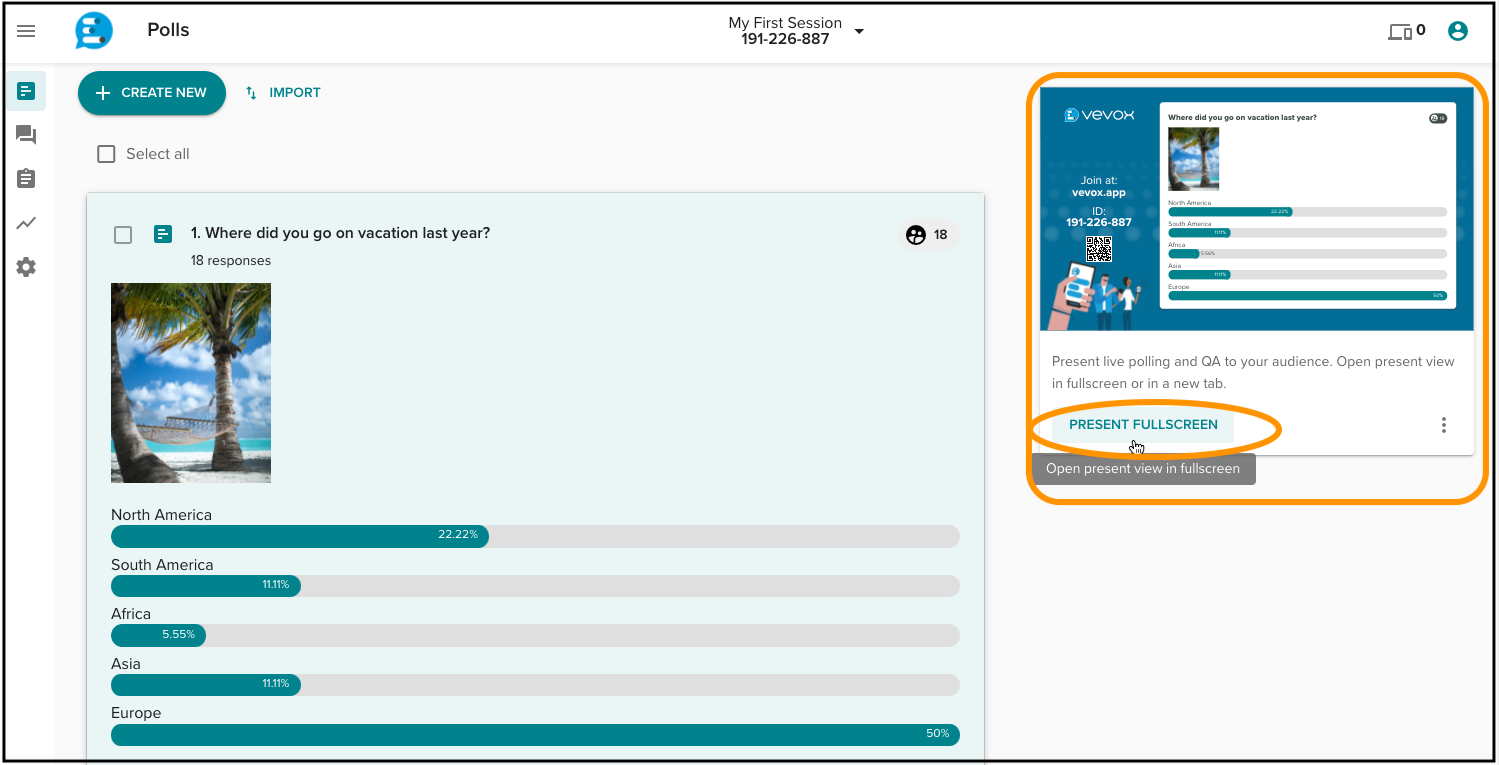 2. Open Present view in a new tab
This option opens Present view in a new tab in your browser. This method allows you to quickly revert back to the dashboard view for Q&A moderations etc. as you have both Present view and the dashboard now open in your browser.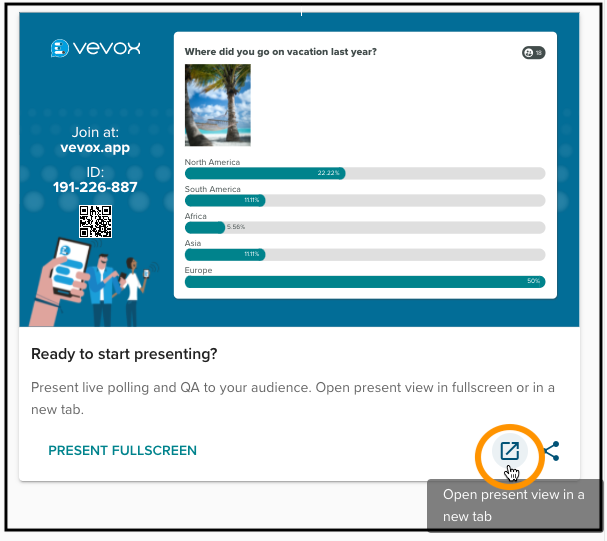 Note that if your screen dimensions are small, you will see three dots to the right of the words Present Fullscreen. Press the three dots first and then select open Present view in a new tab.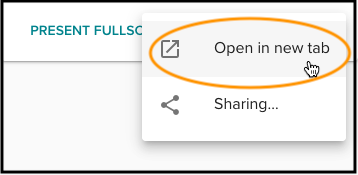 3. Copy URL to share present view
When opting for this, a public link is created that can be shared with your online or hybrid meetings or classes. Anyone with this link can see a 'view only' version of Present view. Simply press the copy icon next to the public link. Share this link with your participants, or paste it in a new tab.
Note: there will not be any control bar visible in this Present view copy.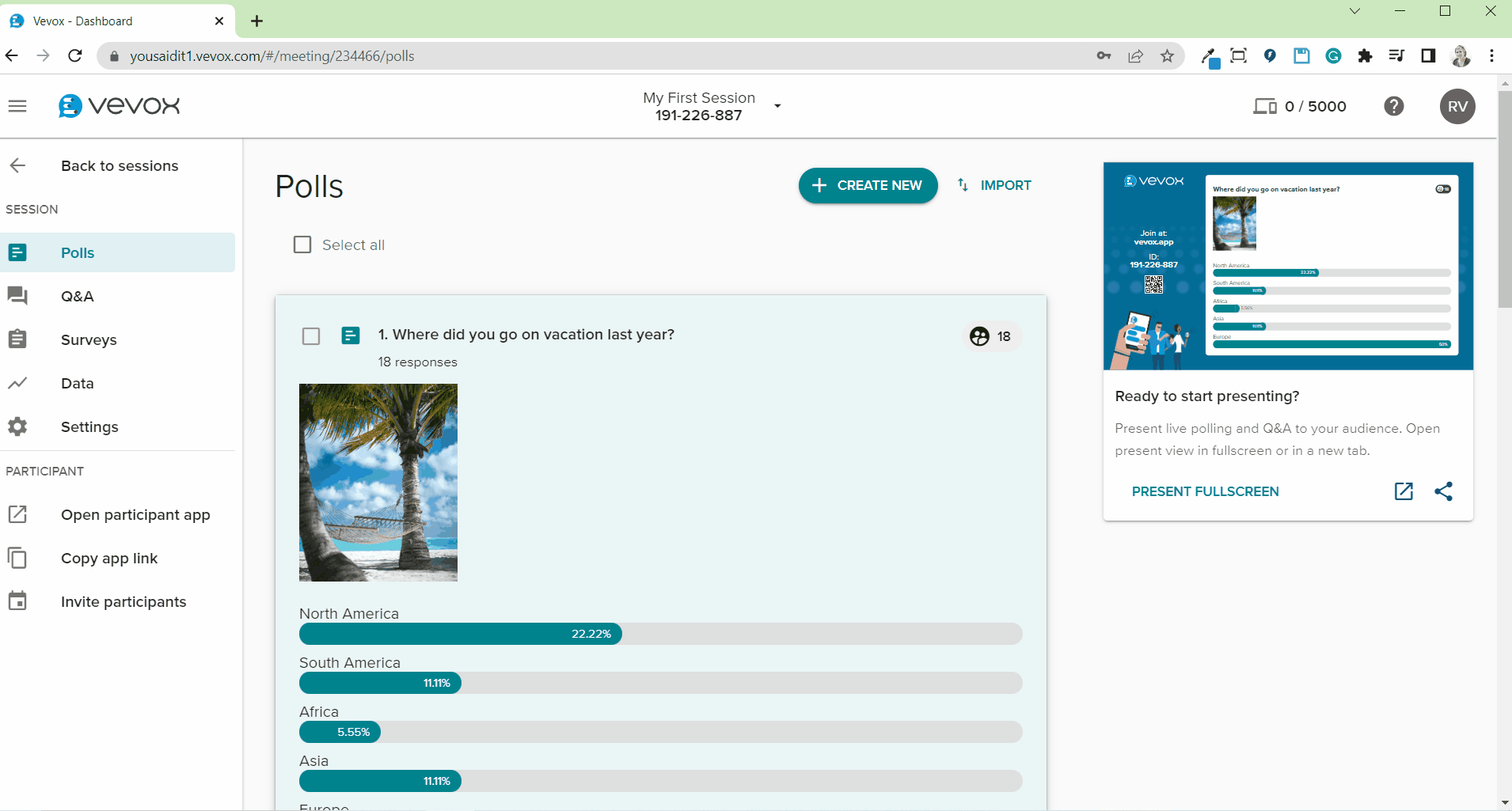 You can also create a password to use with this link for extra security measures.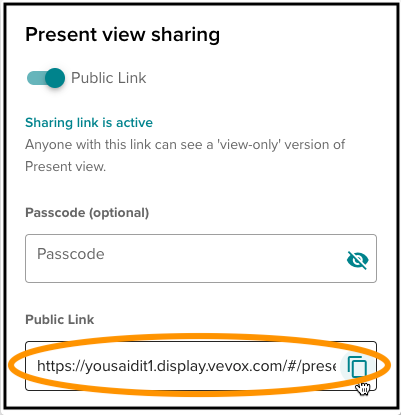 How it works:
When you open the Present view you will see the Q&A board. It will be empty if nobody has sent in any questions or comments yet.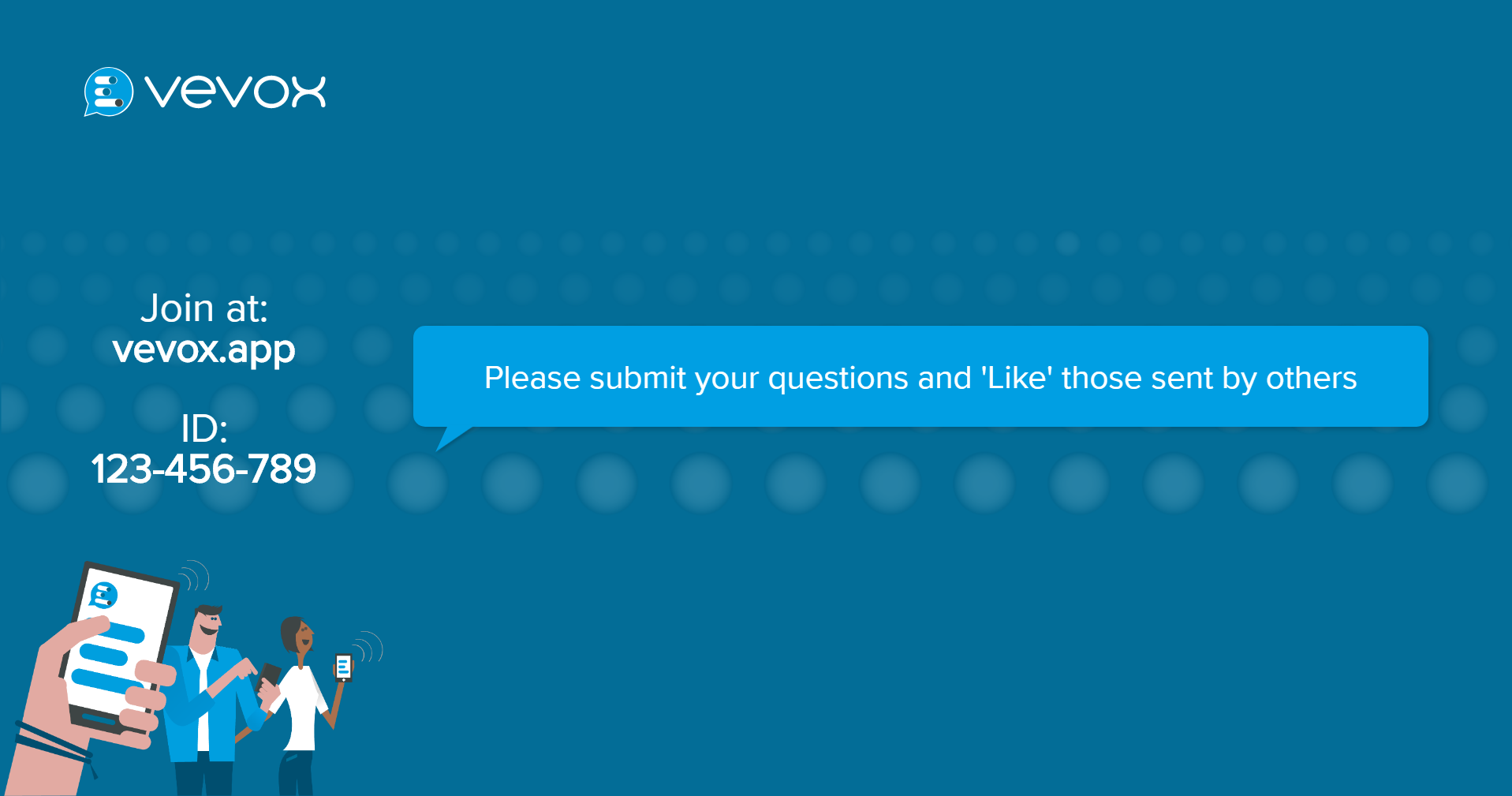 As questions come in you will see that they are populated on the Q&A board.
At the bottom of the display you will see your control bar where you can manage your polls.
When you open a poll you will see the Q&A board makes way for the poll to be displayed.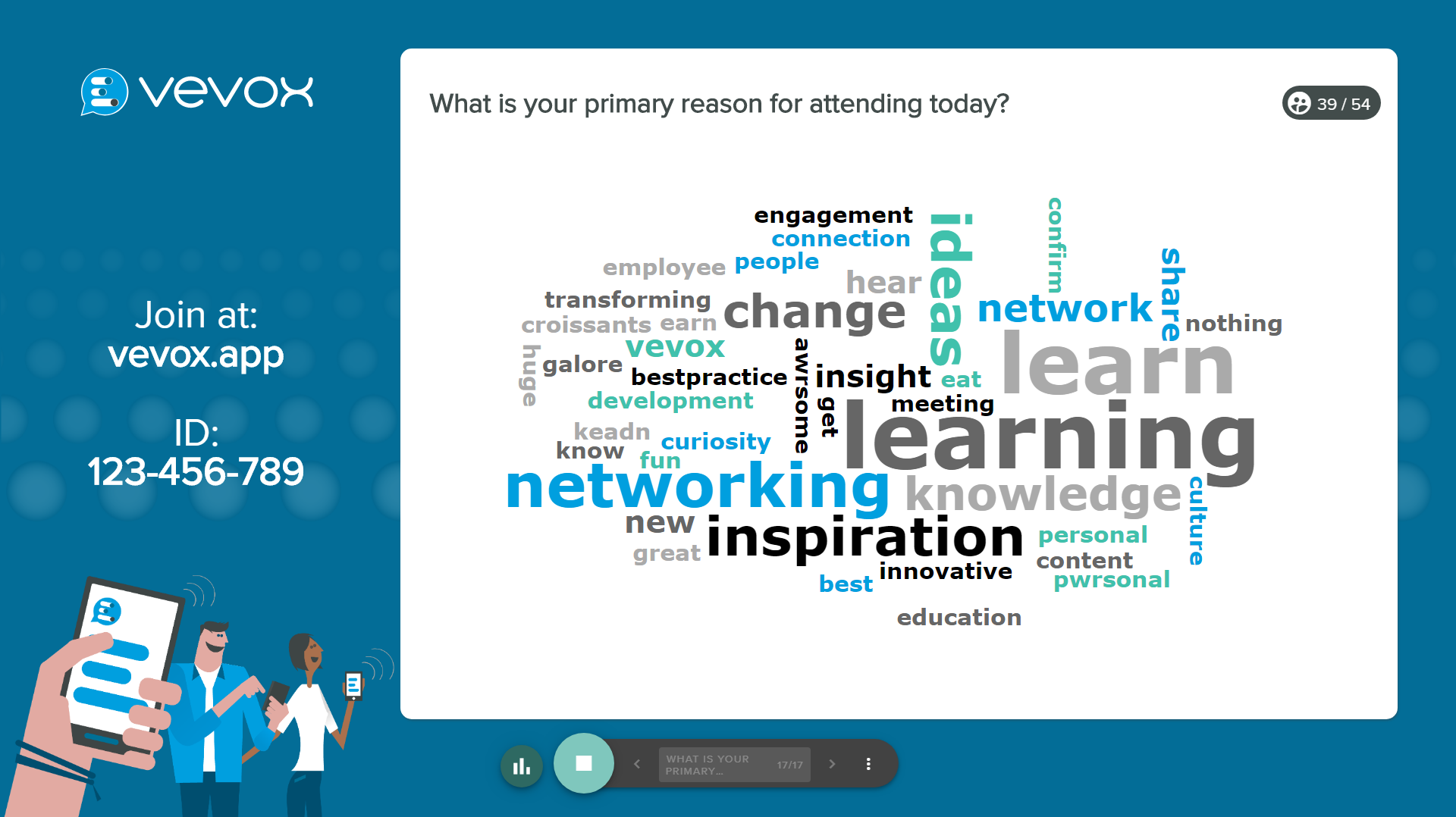 When you have closed a poll and stop displaying the poll results, the Present view will automatically default back to the Q&A screen.
Read more about how to run your polls in present view.
Watch this short video to see a summary of what you can do using present view.