In this article we cover:
Using a QR code to join sessions
As standard we include the joining instructions for participants in Present view. This shows the instruction to go to vevox.app to participate and the 9-digit Session ID in order to join the correct session.
To make it as easy as possible for your participants to join your Vevox session we also have an optional feature using a QR code in the Present view. Participants can use the camera on their phones to scan the QR code and automatically join the session.
At any time you can press on the QR code in Present view to enlarge it so that participants in the room can lift up their phones and scan it with their camera.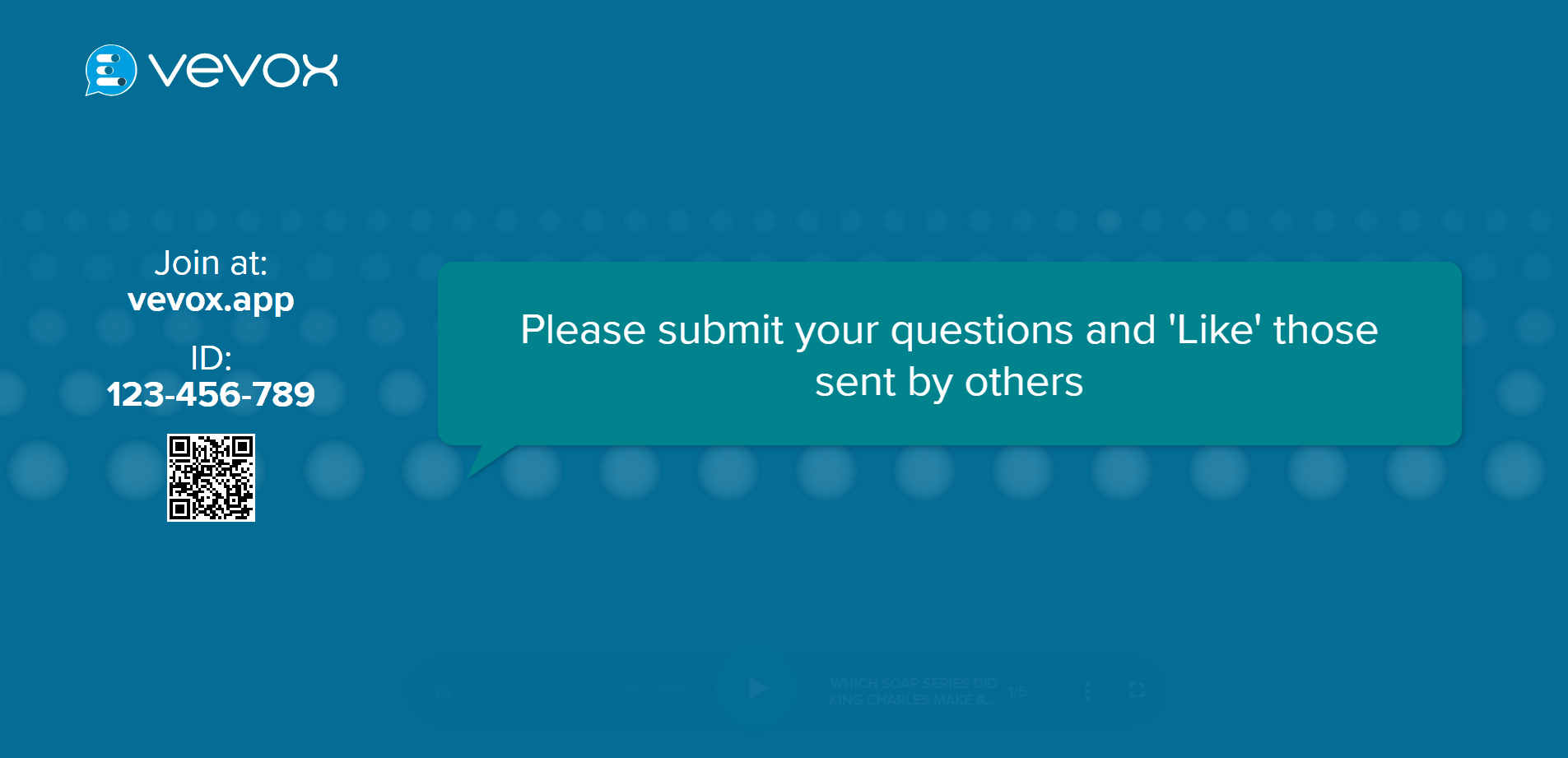 The QR code is set to ON as a default whenever you create a new session. The QR code will display on the left side of all your Present view slides with the standard joining instructions at the top of it.
To disable the QR code for your session:

From the Present view control bar press the 'more options' (or three dots) icon.

Select 'Theme customization'. And then choose the 'Features' tab at the top.

Under Present view setting toggle the 'Show QR code' setting to OFF.

Press 'Save'.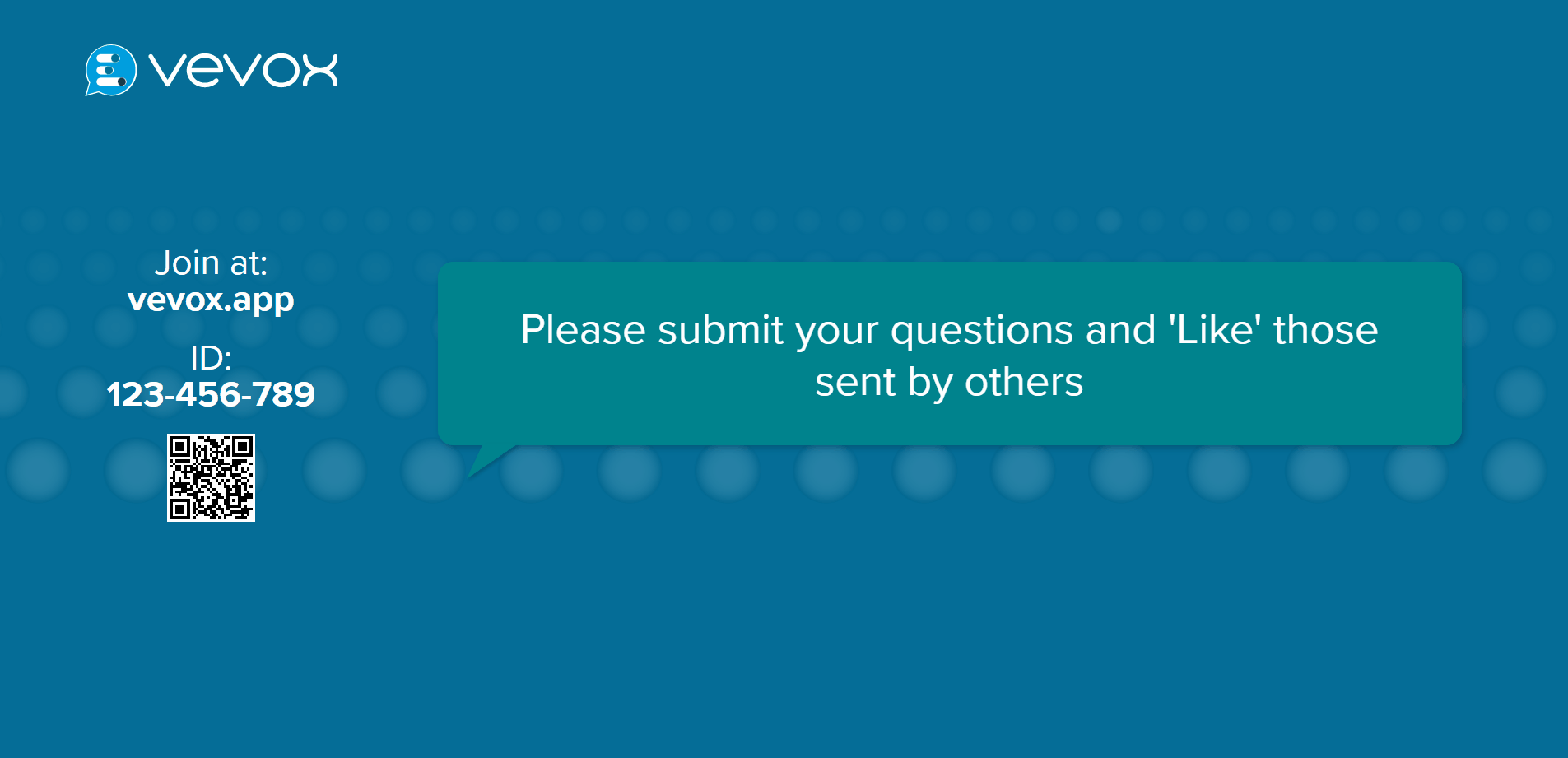 The QR code can be generated in
Present view
as well as in the
PowerPoint instruction slide
. An easy way to send the QR link to participants before the session:
enlarge the QR code in present view,
take a screenshot and
add it to your Word, Teams, calender meeting, email, WhatsApp, or messages.