There are two different ways of clearing your results if you are using the PowerPoint Add-in.
Method 1 - clearing results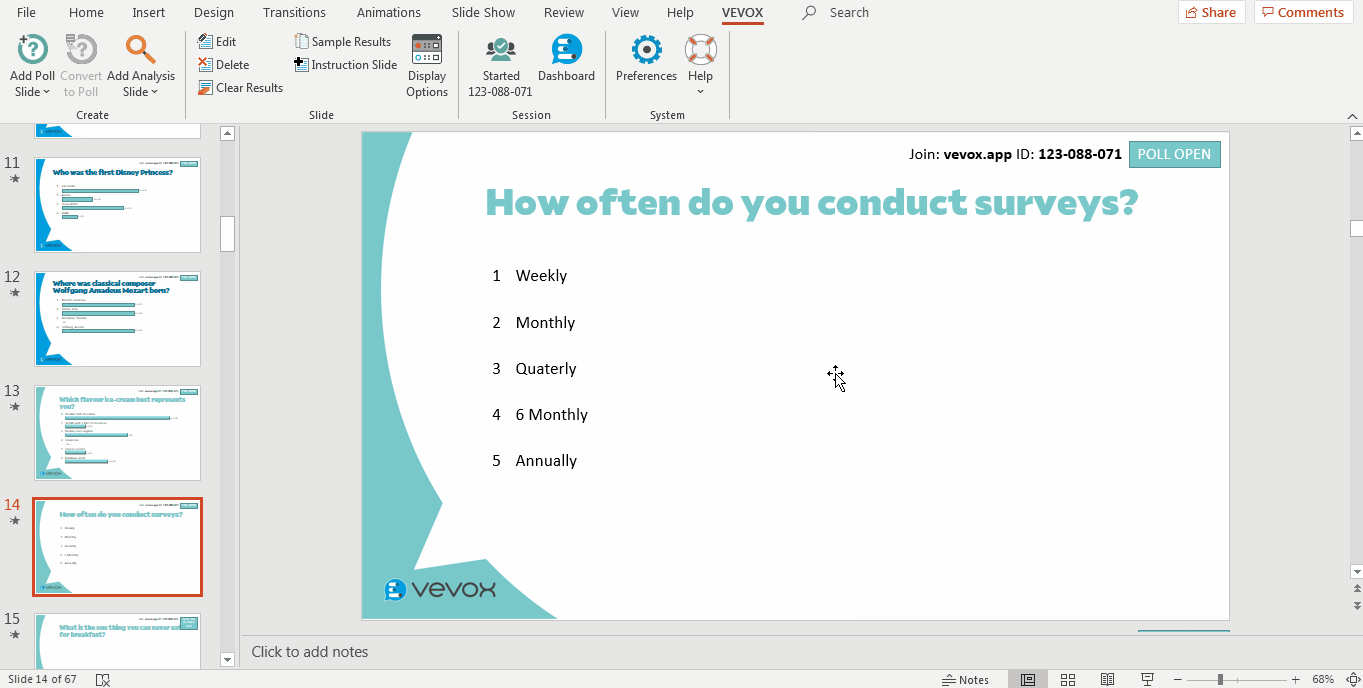 The first way is by selecting the Clear Results button from the ribbon.

This will give you the option where you can choose to:
1. Only clear the results from the currently selected slide or
2. You can select to clear the results from all the slides in the current presentation.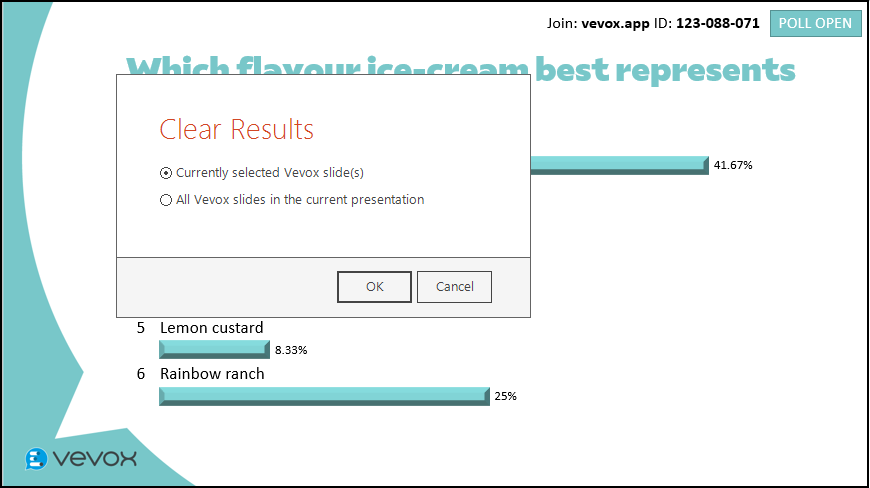 Method 2 - clearing results
The second way is when you are in slide show view. Through this method, you can delete and re-poll your questions without the need to exit from PowerPoint slide show mode.
If you navigate to a slide that you have already polled and contains results then the vote prompt will display a message to notify you.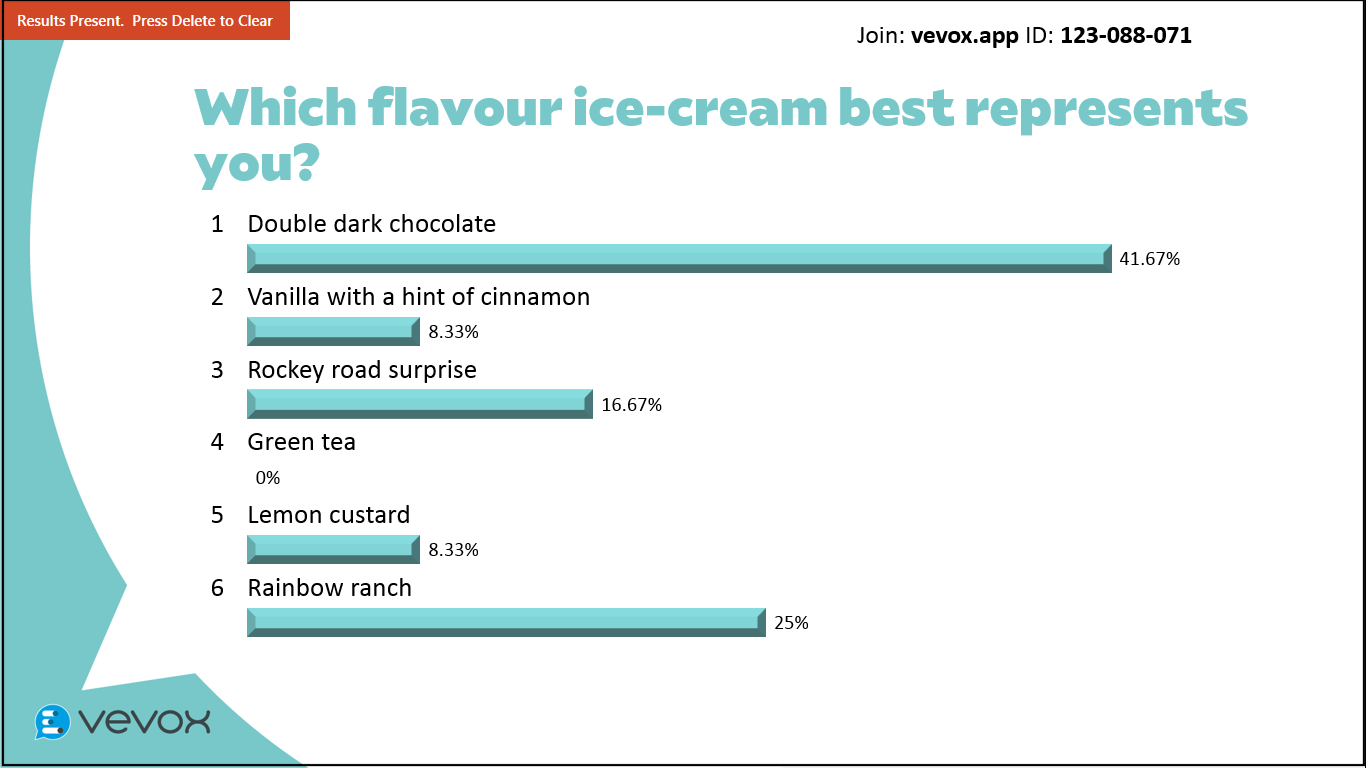 At this point you can advance the slide as normal, this will not re-poll your question and will simply move on to the next slide.
If you are sure you want to re-poll the question then you can press the 'Delete key' on the keyboard. This will clear the results currently on the slide and then allow you to conduct the poll again as normal.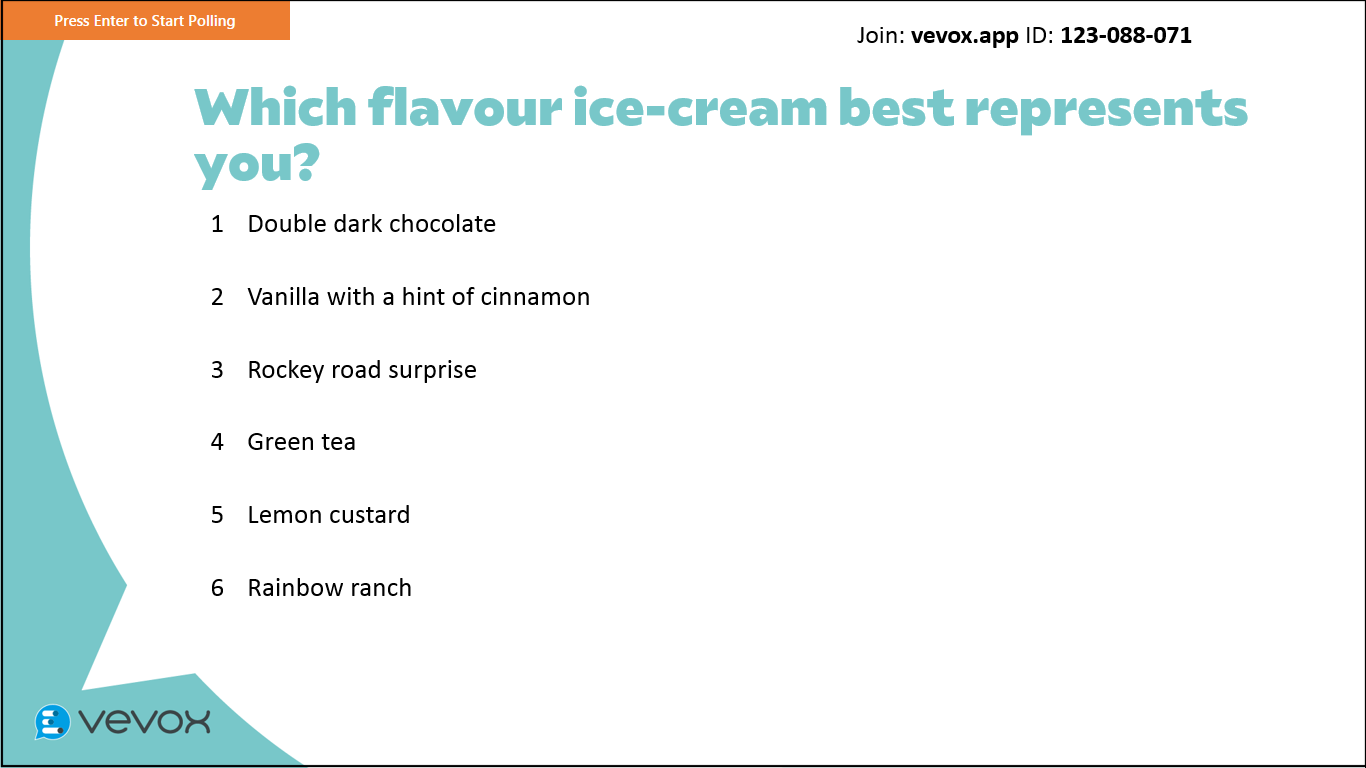 All your polling results will automatically be saved on your polling slides as well as in your dashboard, allowing you to share them with anyone whether they have the PowerPoint Add-in or not.