In this article we cover: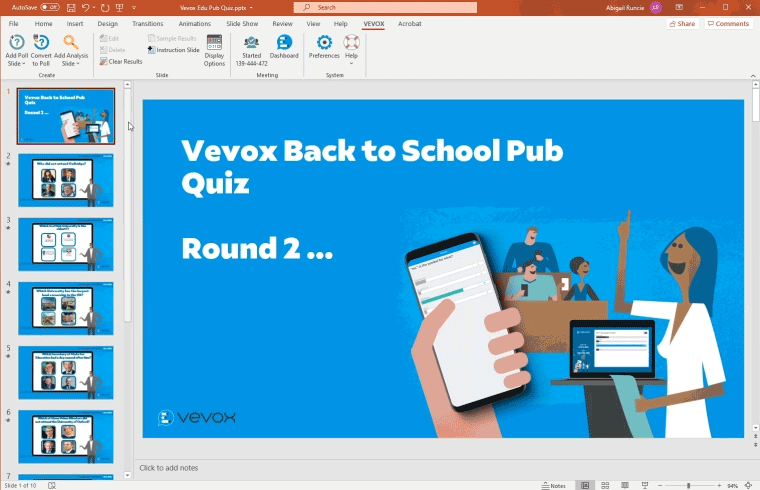 To create a word cloud follow the same initial steps as creating a new poll.
In the PowerPoint presentation under the Vevox Add-in tab:

Select the Add Poll Slide button from the ribbon.


Select the word cloud question type.


Enter a question title.

Select 'Add'.
When you open the vote participants can enter in text-based responses on their devices as well as emojis. Find out more about how word cloud works and get some tips.
When the vote closes the results appear as a word cloud. The most common words will appear larger while the less frequent words will appear smaller. (The word cloud will only appear once the poll has been closed.)
Displaying your word cloud
Once your participants have sent in their responses, the word cloud results area can be placed anywhere and at any size on your slide. The word cloud will automatically adjust their look based on your current slide color scheme. Vevox elements behave just like other PowerPoint objects so you don't have to compromise on your slide design.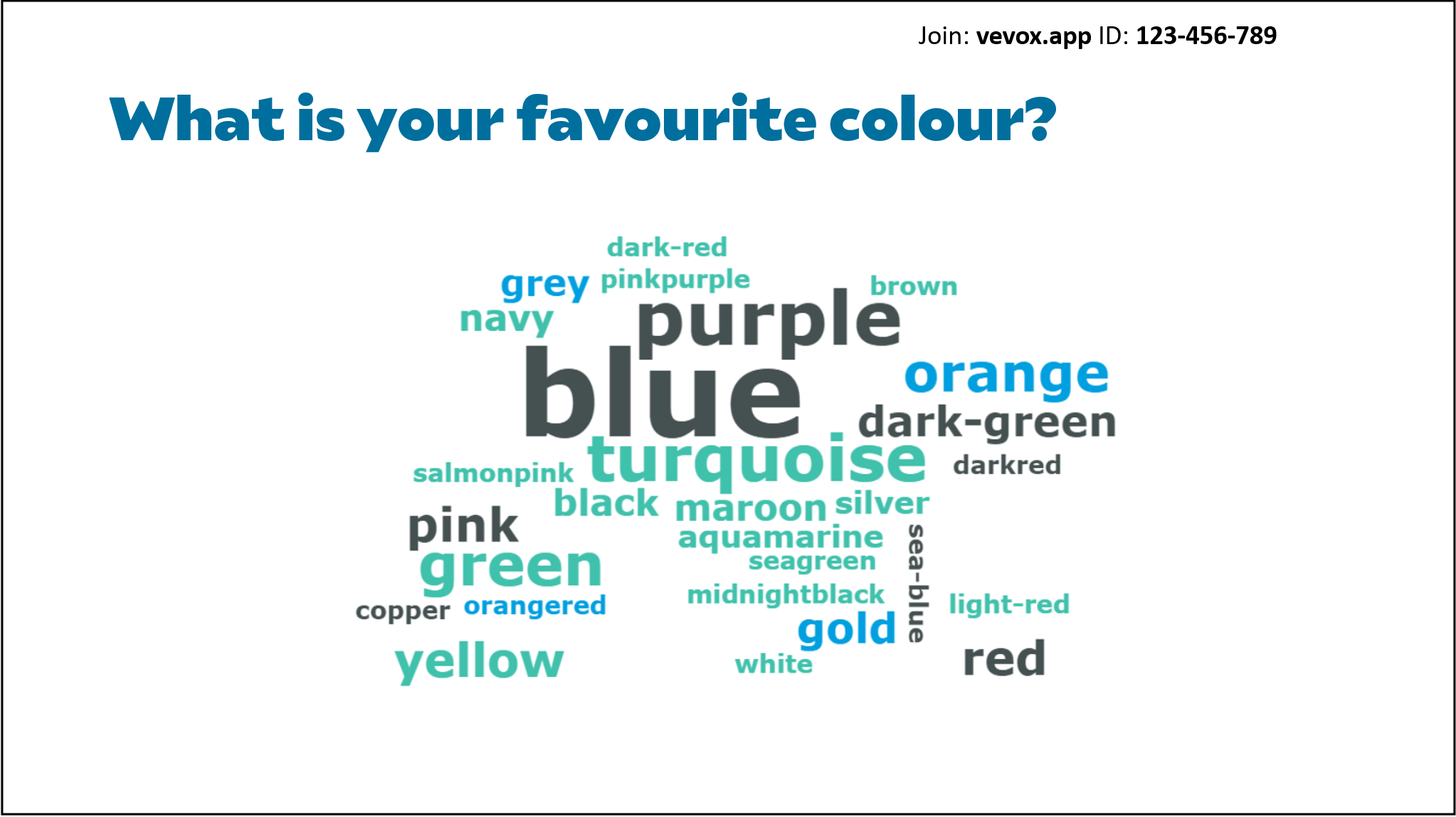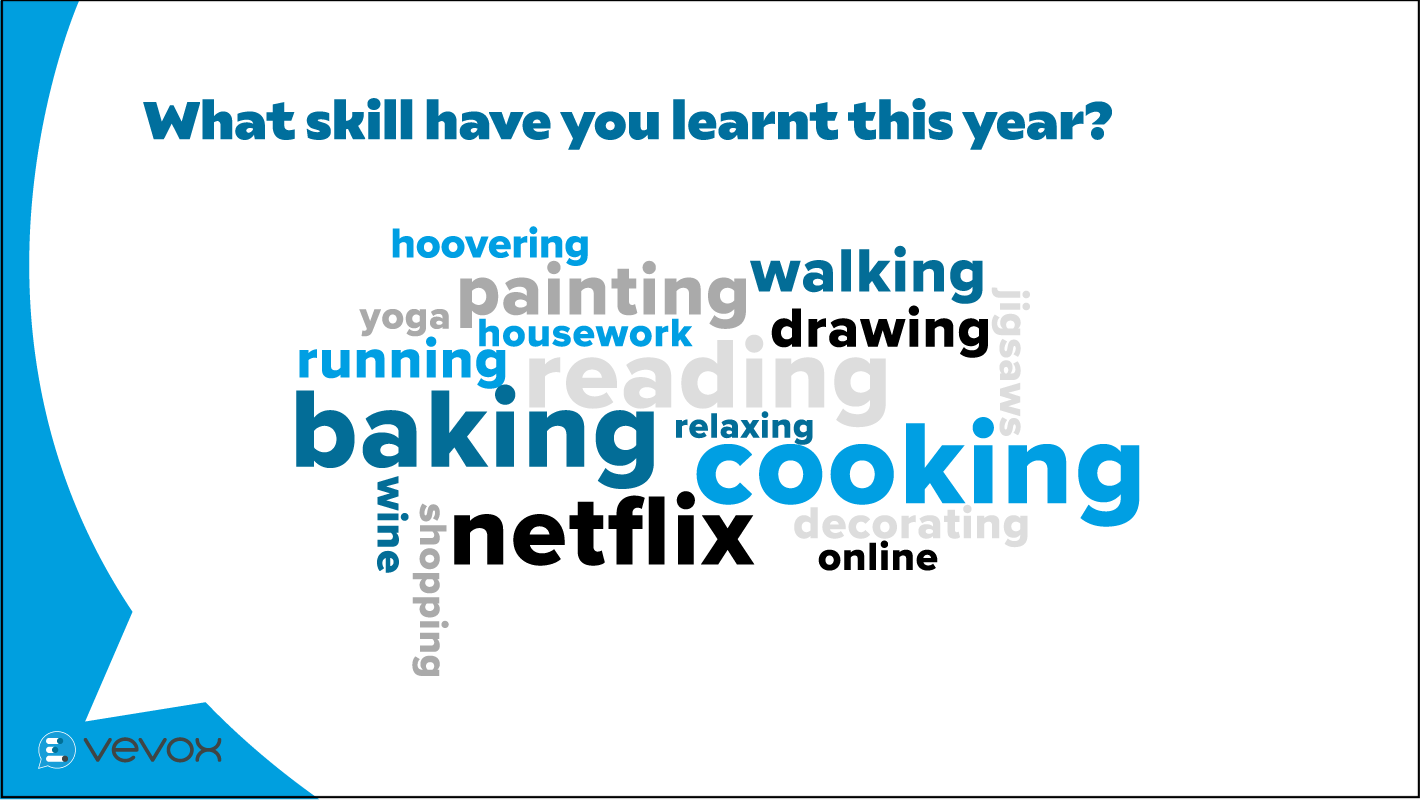 For more information on where to place and position your word cloud responses, check our PowerPoint Add-in webinar from time stamp 11:09 https://youtu.be/EqlYO4mLPMA
Also watch from time stamp 28:34 to see how a word cloud poll is asked and answered.
Changing the colors of the word cloud
Our PowerPoint add-in uses the design theme of your presentation to set the colors of the word cloud.
If you want to view or edit these colors:

Select the 'Design' tab from the PowerPoint ribbon.

Select 'Colors' from the Variants section.

Press Customize colors.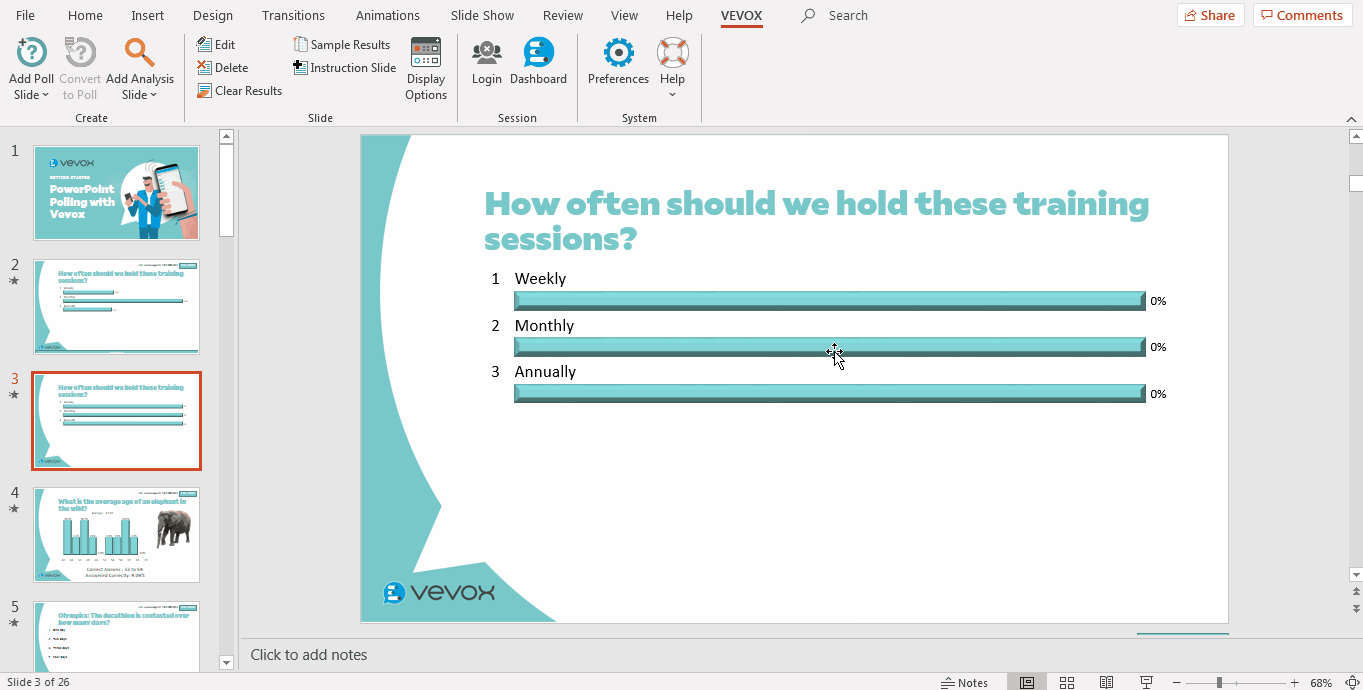 Here you will be able to see all the colors that your default template uses.
The word cloud takes colors from the first 5 accent colors. If you alter these colors and save them, they will then be used to theme the word clouds you generate.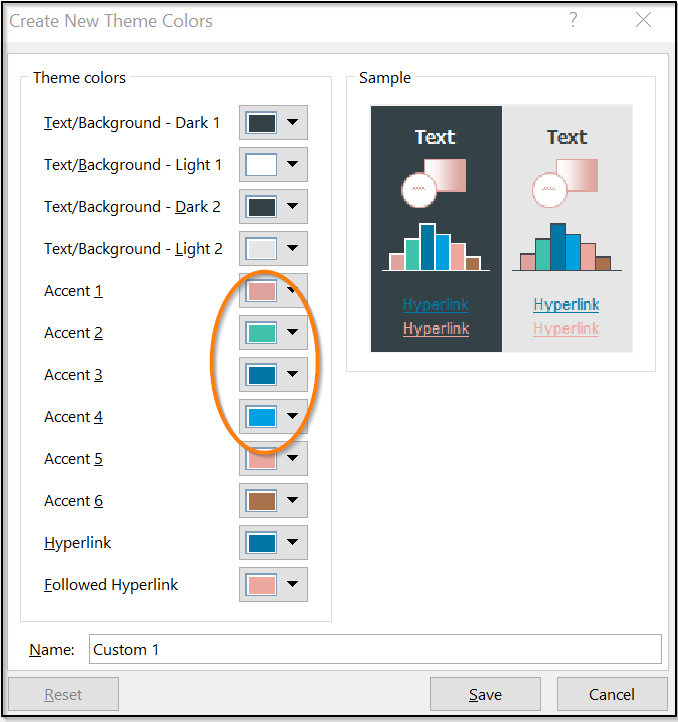 Note: When using word cloud polls with the PowerPoint Add-in, you cannot edit the word cloud responses before you share it. If you are asking sensitive questions, consider not showing the word cloud response immediately, but maybe share it at a later stage. You can do that by
going to the 'Display Options'
and select not to show the voting results for that specific slide.
Example of PowerPoint slide and mobile app showing a word cloud.
You will notice that as the mobile screen has much less screen space, the word arrangement will be slightly different on the mobile screen to fit all the results on. But all the results will still be there.
Note that the PowerPoint slide uses the colors from the PowerPoint slide deck settings, to keep in synch with the colors used throughout the presentation. The app on the other hand uses the color set in the
theme settings menu
of the dashboard.