Watch this video on how to create your poll in PowerPoint using Vevox.
There are 2 ways of creating a new poll using the PowerPoint Add-In.
Using the Add Poll Slide feature.
Converting text already on a slide into a poll.
1. Add Poll Slide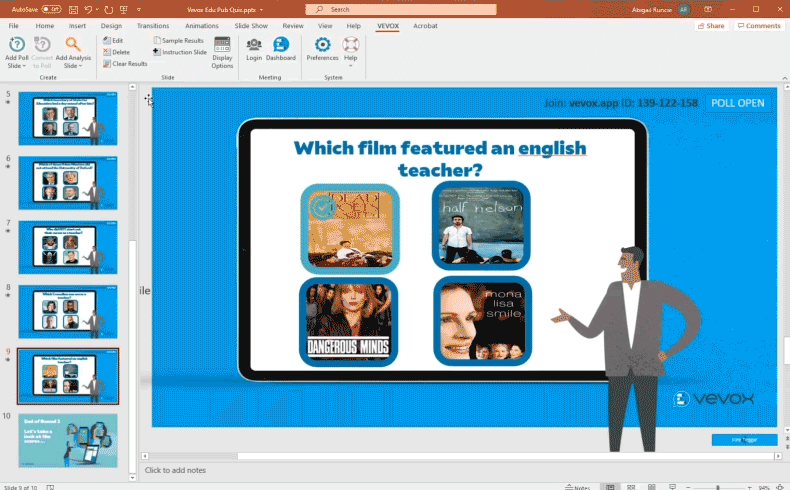 Select the Add Poll Slide button from the ribbon.


In the question editor that appears enter your question title.
Then add the possible choices.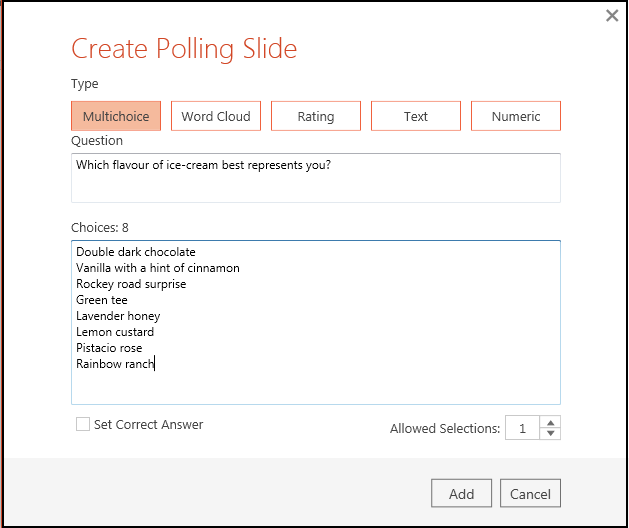 Choose how many of the choices you want your participants to be able to select. And set the correct answer if applicable.

Finally, press the 'Add' button and your question will be created and placed onto your PowerPoint slide. A slide with options will appear in your PowerPoint deck.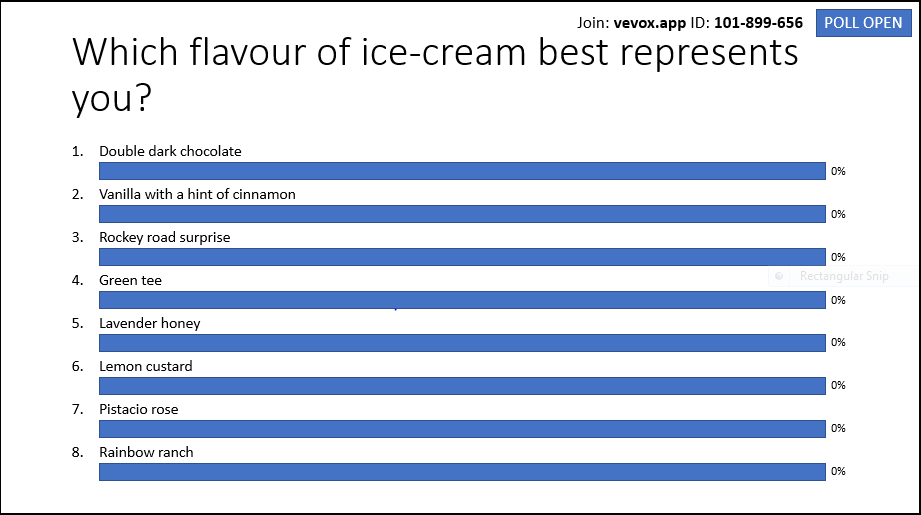 2. Convert to Poll
If you already have a slide with the text of your question on it you can use the Covert to Poll feature.

Select the Convert to Poll button from the ribbon.


Text in the title placeholder will be used as the question title.

Text in the content placeholder will be used as possible choices.

The question title and choices will be automatically entered into the question editor. You can make any further edits if necessary and alter the number of choices your participants are able to select.

Once done press the 'Add' button and your slide will be converted into a polling slide.
Go directly to timestamp 1:41 to see how to convert slide into a poll.
When you have finished setting up your polling questions, remember to save the presentation in PowerPoint as you would normally do.
Whenever you run a poll, all the result data is saved in your slide deck on each polling slide (as well as backed up to your Vevox account dashboard), so when your presentation is finished, you have a ready-made report you can share.