With the PowerPoint Add-in it is possible to add a countdown clock to your polls. (But not through Present View.)

Vevox offers countdown clocks that automatically close polls after a period of time that the presenter can set. Be mindful and allow enough time for participants to vote but equally don't allow time to drag on.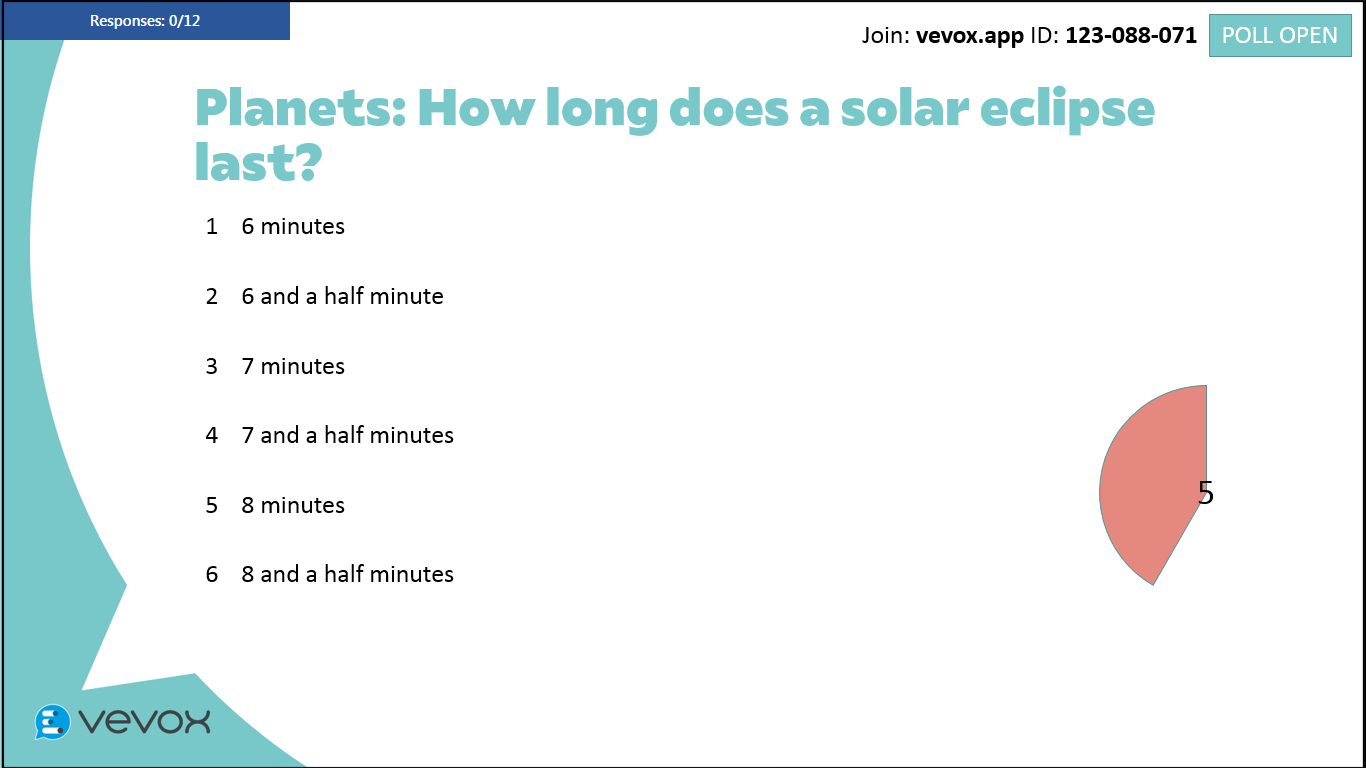 To set up a count down clock with the PowerPoint-Add-in, follow these steps: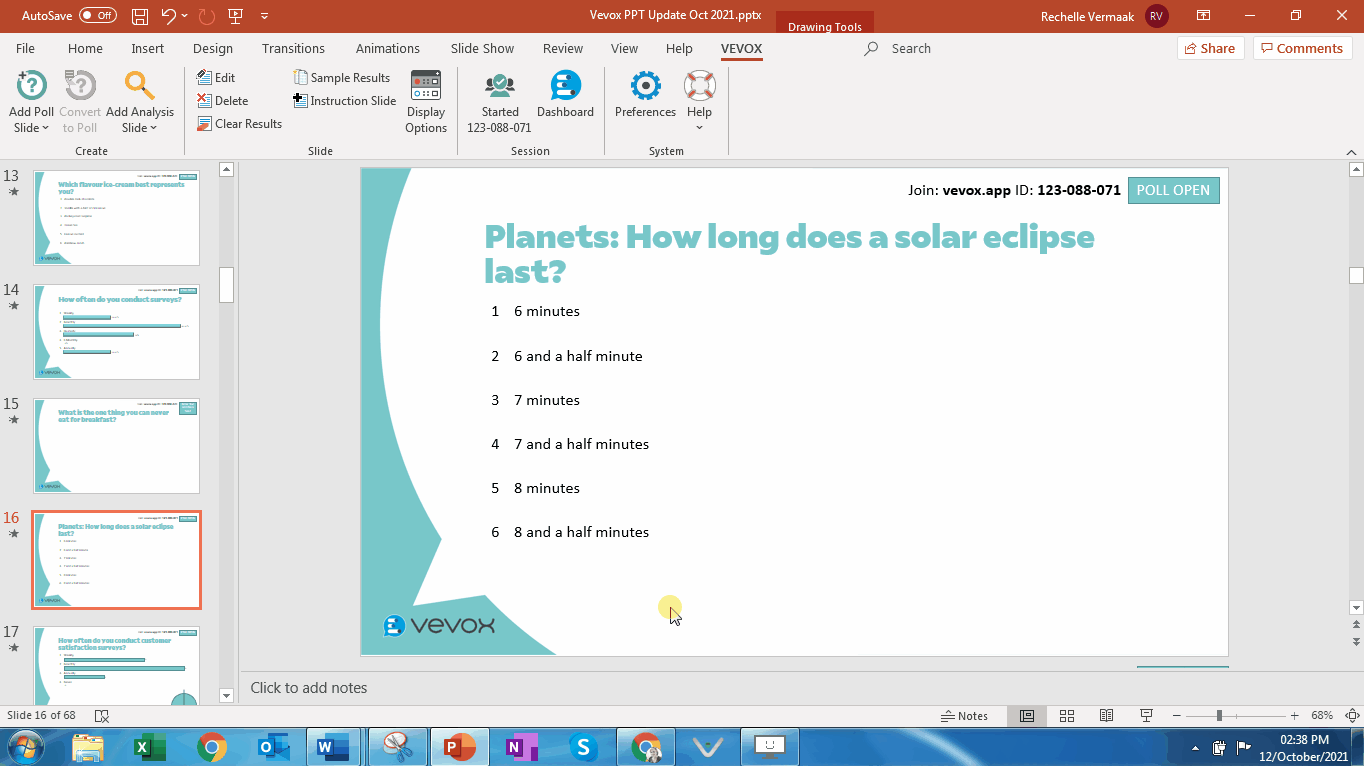 Select the slide you would like to add a countdown clock to.

Click on the 'Display Options' button from the ribbon.

In the display options menu to the right of your slide, you can enable or disable a countdown clock and choose how long you wish the timer to last for.

When you select that the countdown clock should close the poll after the set time, you do not need to manually advance the slide to show the voting results. It will automatically appear.

By default the timer will be added to the bottom right of your slide but you can easily click and drag it to re-position it anywhere you like on the slide.
The countdown timer will only appear within the PowerPoint presentation on the big screen or computer screen. No indication of the timer will appear on the devices of the participants.
For more resources: