When you create your session for the first time, you are asked to give your session a name under the general session info section. But if you decide you need to change it, there is always an option of going back and changing it.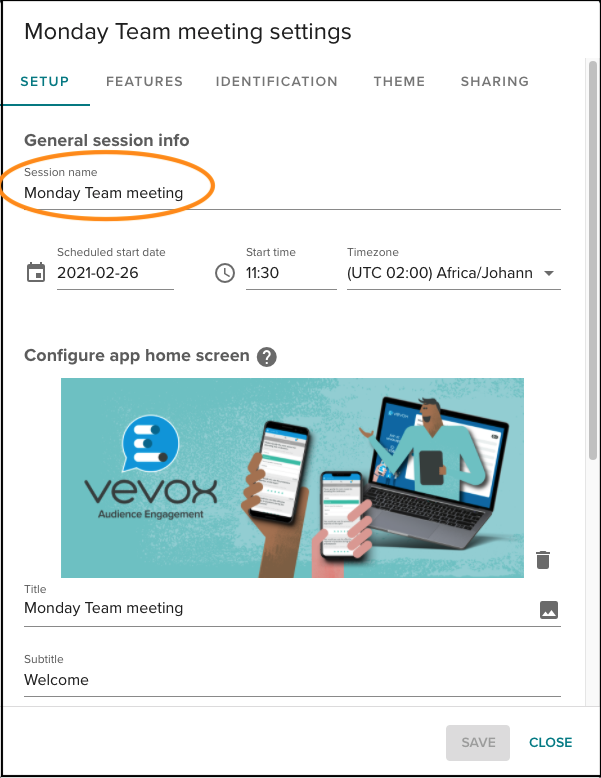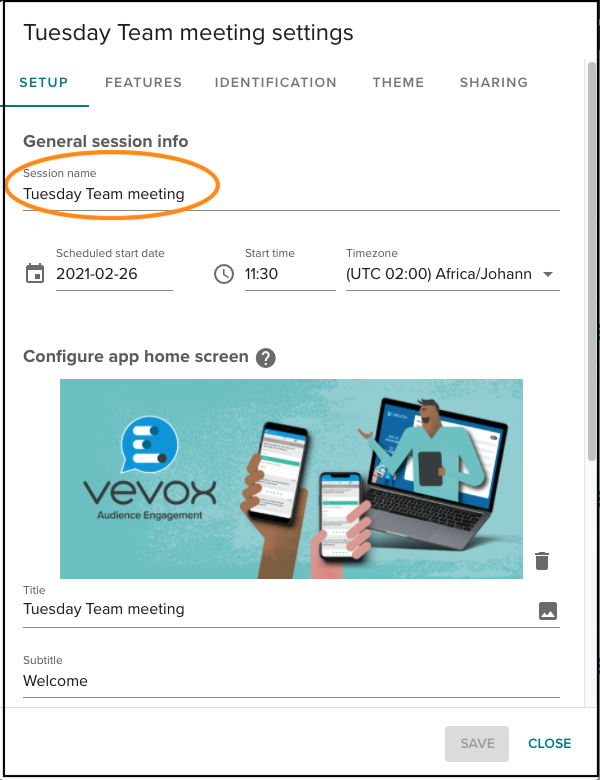 To edit a session name: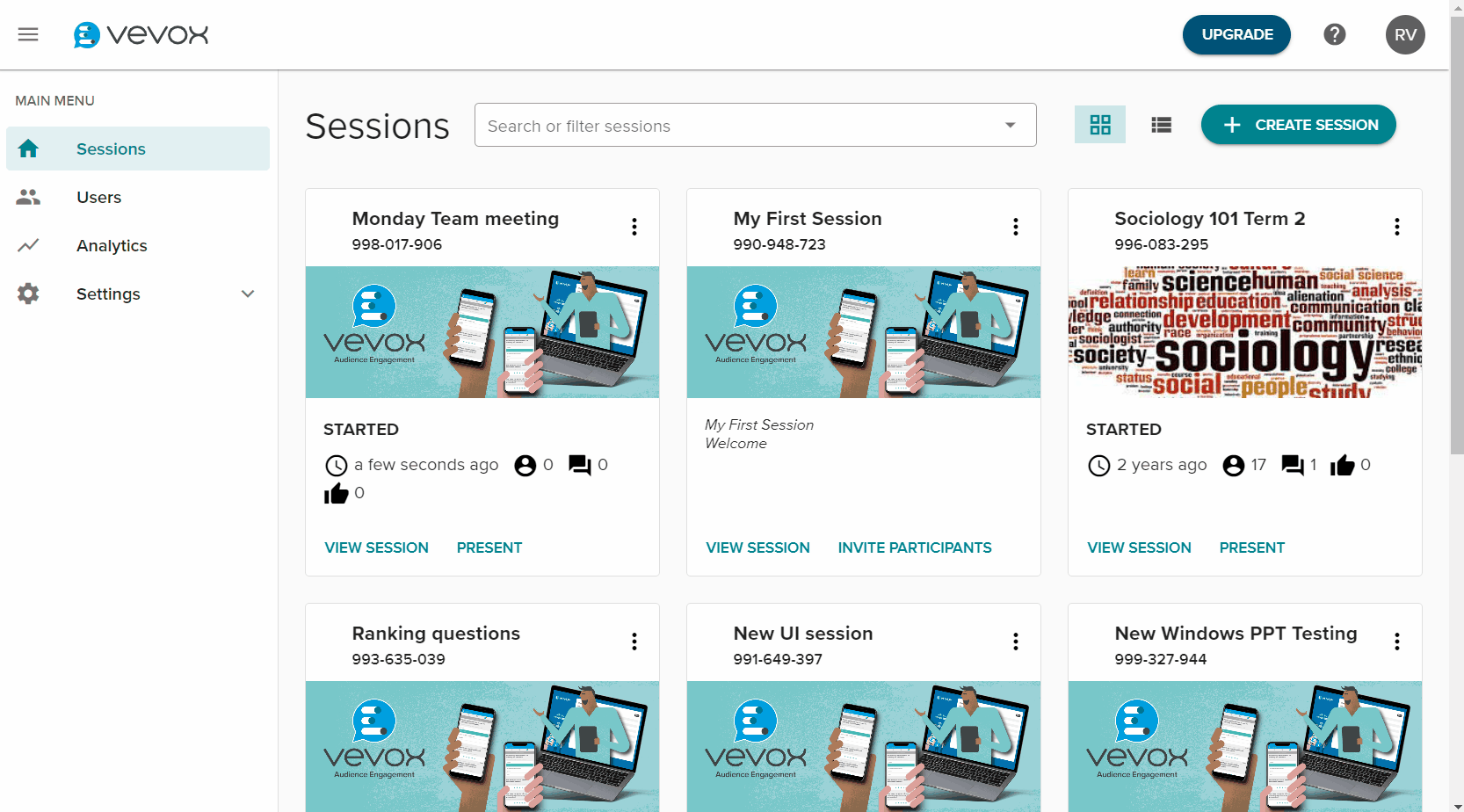 Go to your sessions list by clicking on Vevox logo top left (from the dashboard) or on the 'Back to sessions' button depending on where you are.

On the session you want to change press the 'more options' (or three dots) icon.
Select 'Settings'.

Edit the name of the session.

Press 'Save'.