Steps to use Vevox when using YouTube Live
Watch this short video on how to integrate Vevox when using YouTube & YouTube live streaming.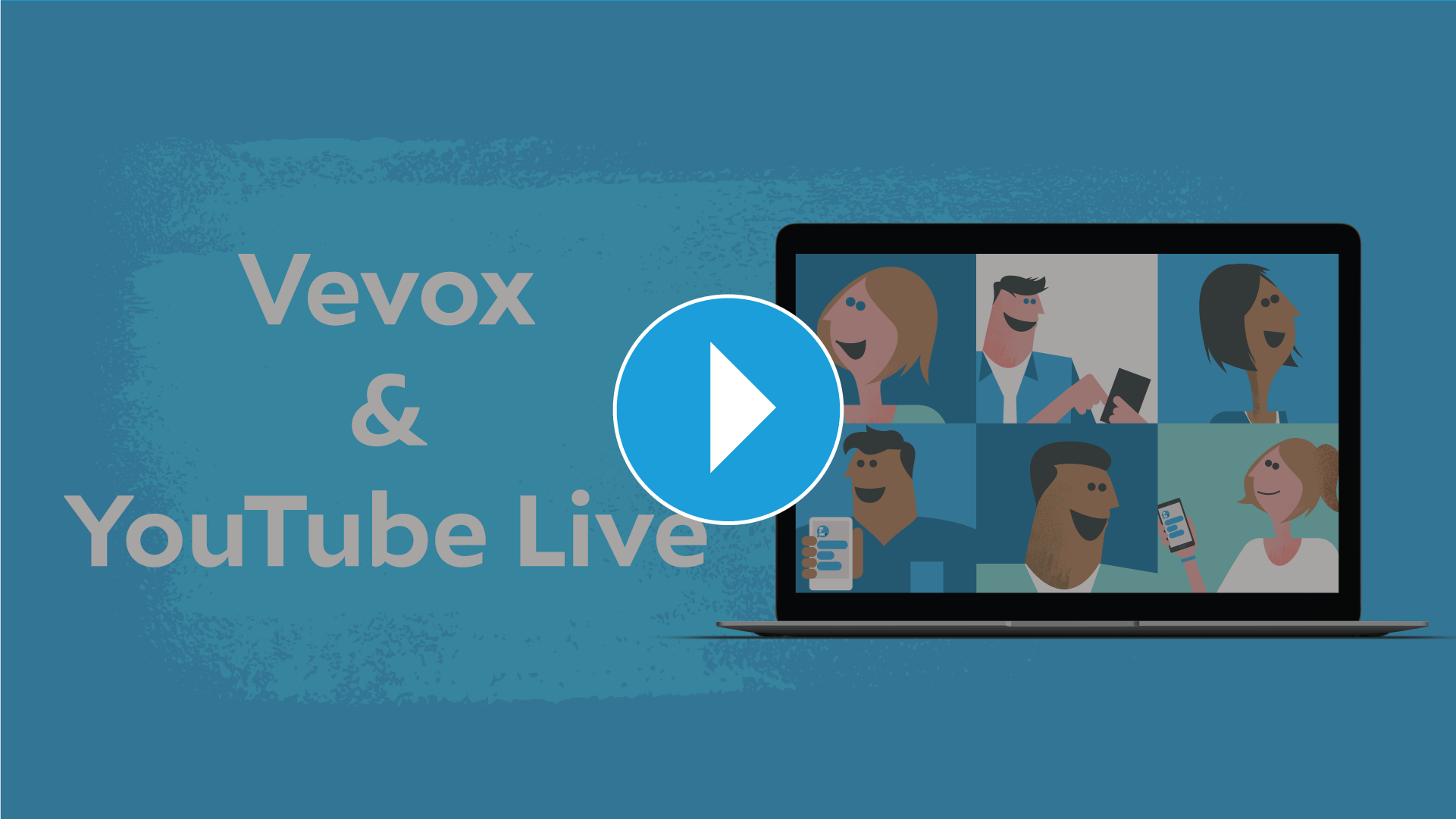 Vevox is successfully used by many education institutions when giving online classes using YouTube live streaming. Questions can be asked in a synchronous or asynchronous way.
Use Vevox to:
Encourage dialogue with students.

Pose questions & discussions via Q&A (and then upvote ideas via the 'like' feature).

Test knowledge & measure learning.

Create quizzes for engagement & to boost morale.

Understand your audience.

Students enjoy freedom to ask questions due to anonymity.

Students share and vote on ideas, views & opinions.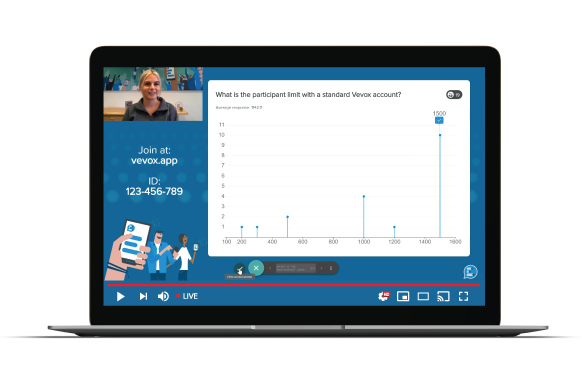 Student feedback can be collected via the survey feature or with a moderated Q&A session during teachings. By adding subtitles or closed captions to your Livestream, students can be directed to join the Q&A or surveys via their mobile devices.
During teaching you can decide when to open up the Q&A in your present view option via the session status control bar. Read more about the session status control bar.
Or ask students to complete a survey in their own time and at their own pace.
The moderated feature of the Q&A also allows educators to continue with their teaching without being interrupted. The Q&A feedback can then be answered by the teachers at the end of the lesson.
Make sure to include the Vevox link
https://.vevox.app
as well as the session ID in your video caption. Keep it up on your video throughout the lesson so students can join anytime.
Watch this short video on how to engage with your students.