The star rating poll is a generic 5-star rating scale.
This is a restricted feature for all the Vevox FREE ACCOUNTS. If you want to use rating polls, please
upgrade your account
.
To create a rating poll follow these steps:

In the Polls section select the '+ Create new' button.

Select Rating as the poll type.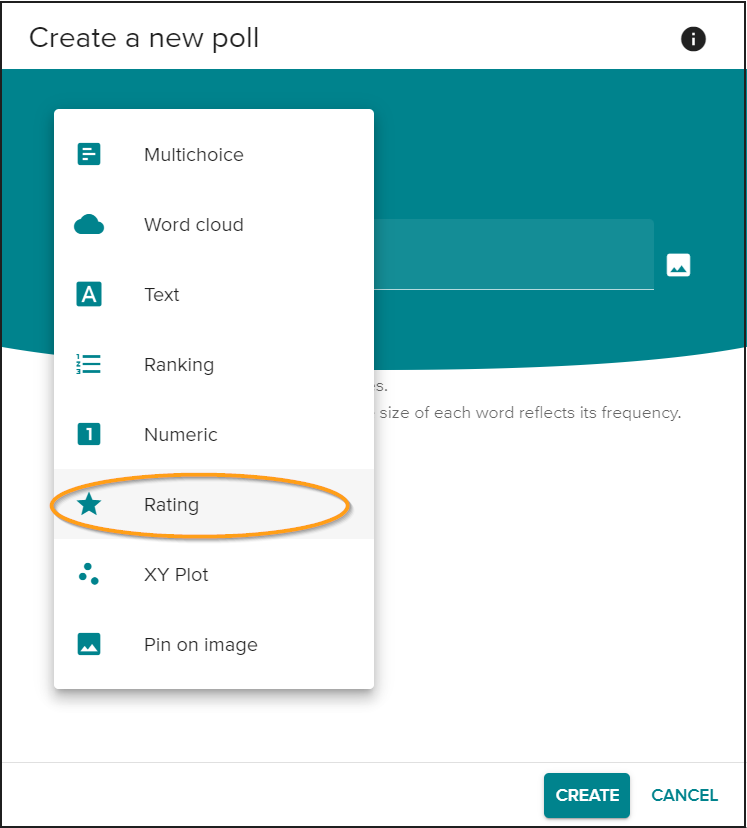 Enter the ' Question title' of your poll or question.

If you prefer, add an image to the poll question by clicking on the picture icon. Either upload a preferred image from your computer or use the built-in library of licensed images. (If you have a Free account, you will not have access to this feature.)

Press 'Save'.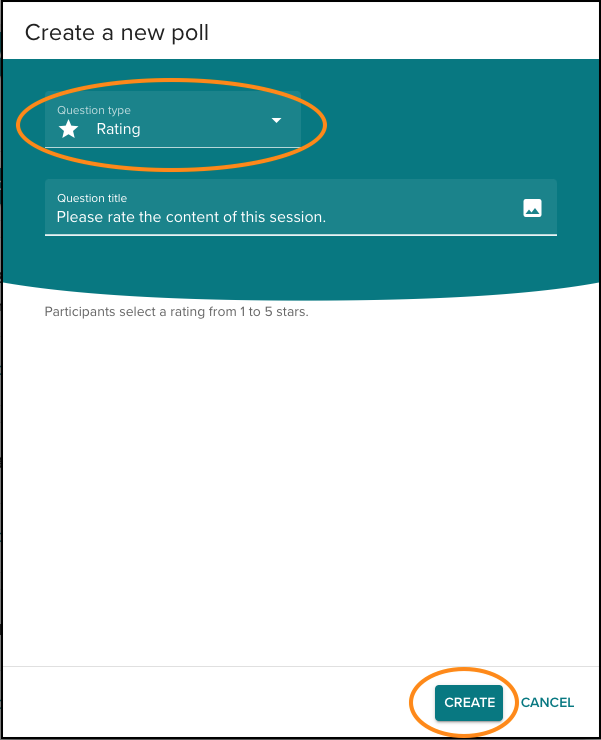 That's all there is to it. The great thing about a 5-star rating scale is that it's so recognizable you don't need to specify what's high or what's low.
When the result is published not only do you see the number of votes for each star you also get the average response as well.