From your dashboard follow these steps to create a basic poll:

Select 'Polls' from the navigation menu on the left.

Press the '+ Create new poll' button.

Enter the 'Title' of your poll. That will be the question that you are asking.

Select the type of poll you would like to create. You can choose between a multichoice, rating, numeric, text or word cloud poll.

If applicable enter the choices for the poll.

Press 'Add' to save your poll.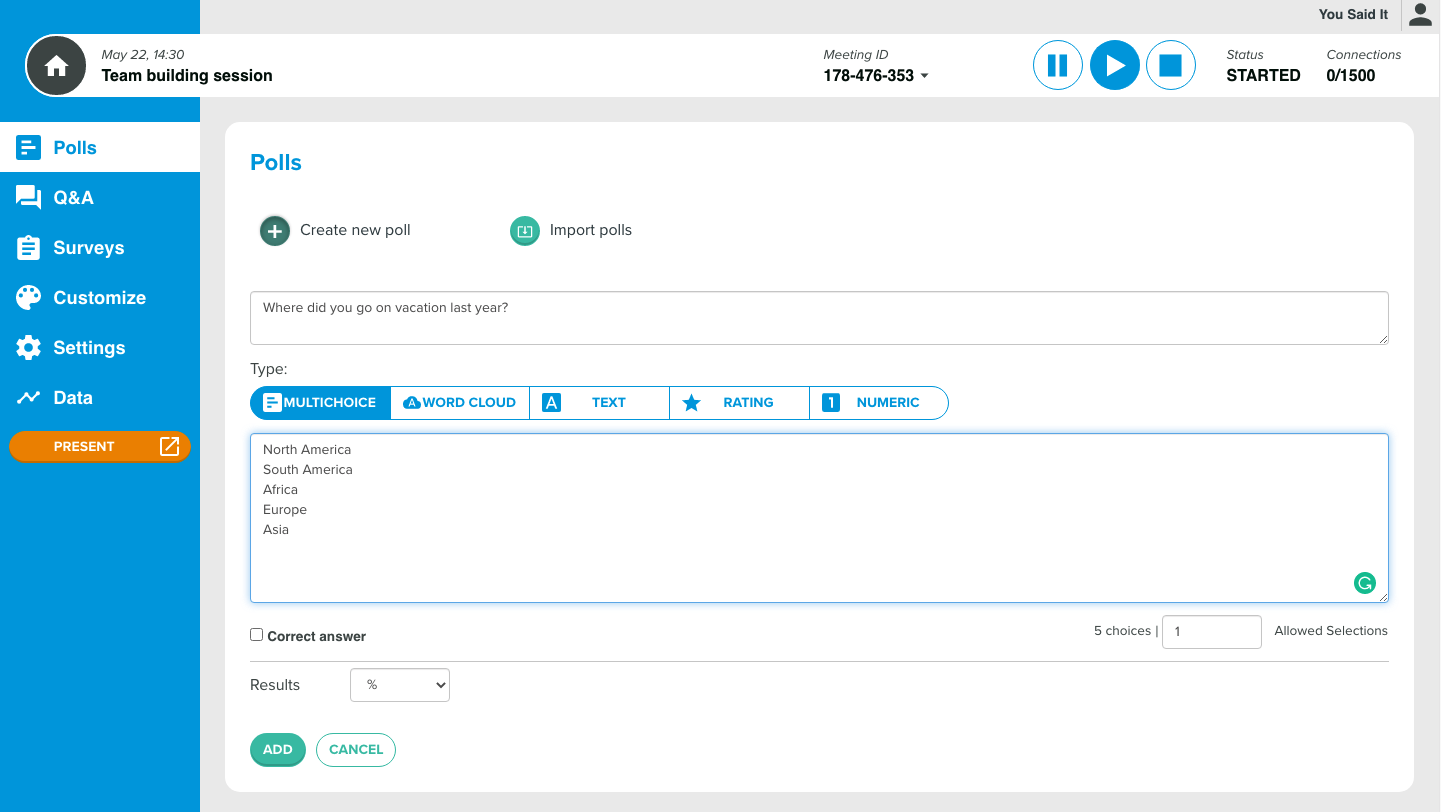 For more information about each of the polling types available see the following articles: