In this article we cover:
What is a s

essions list?
The sessions list is where all your sessions have been set up together in your dashboard. When you are looking for a previous session, be it a polling session, survey, or quiz – it will all be grouped together in this session's list location.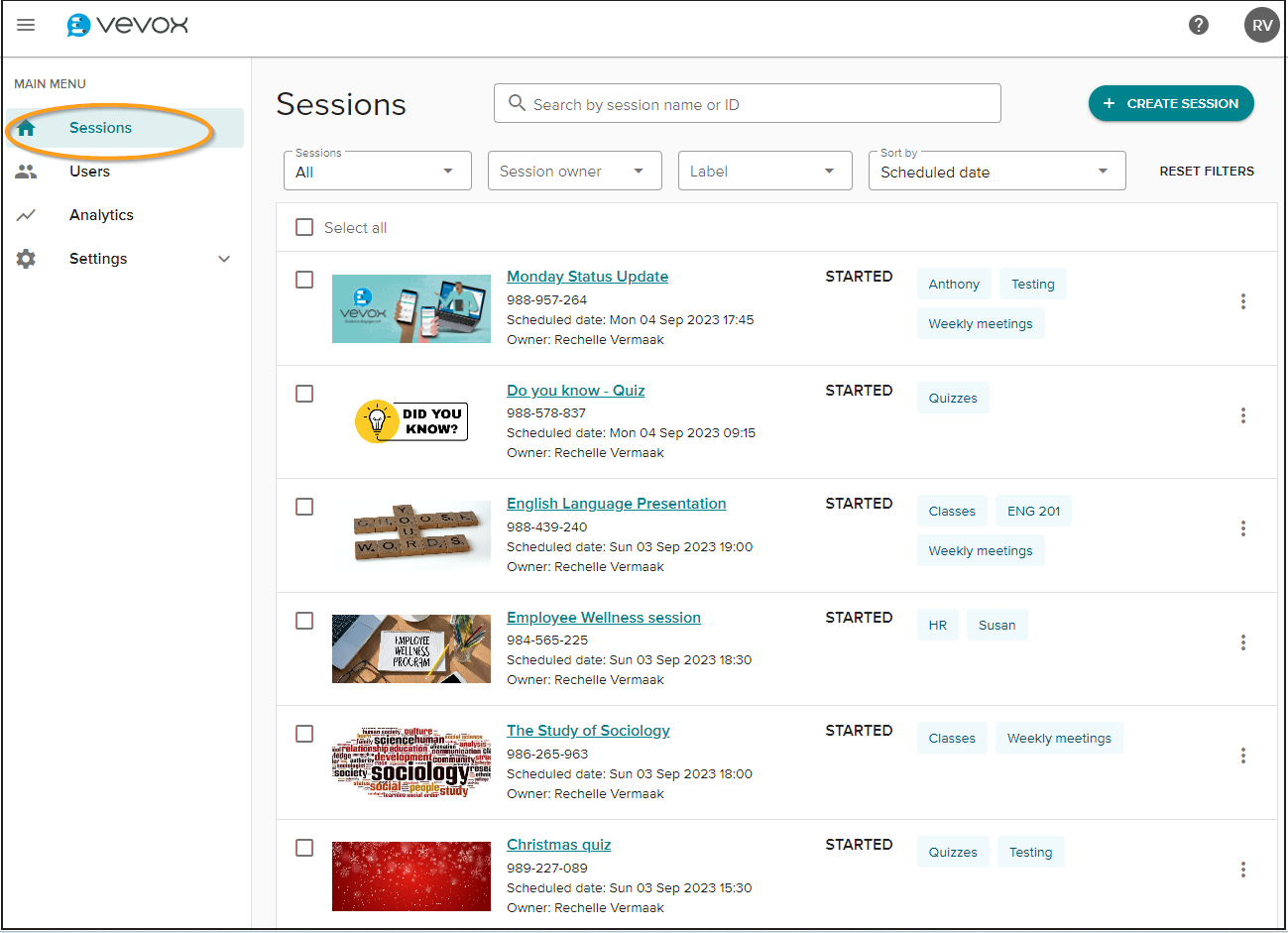 You can get access to your session list after your session has been set up and edits done within the dashboard. Simply click on the 'back to sessions' option or the 'Vevox logo' in the top left-hand corner of your dashboard. Your most recently created session will appear at the top of your list.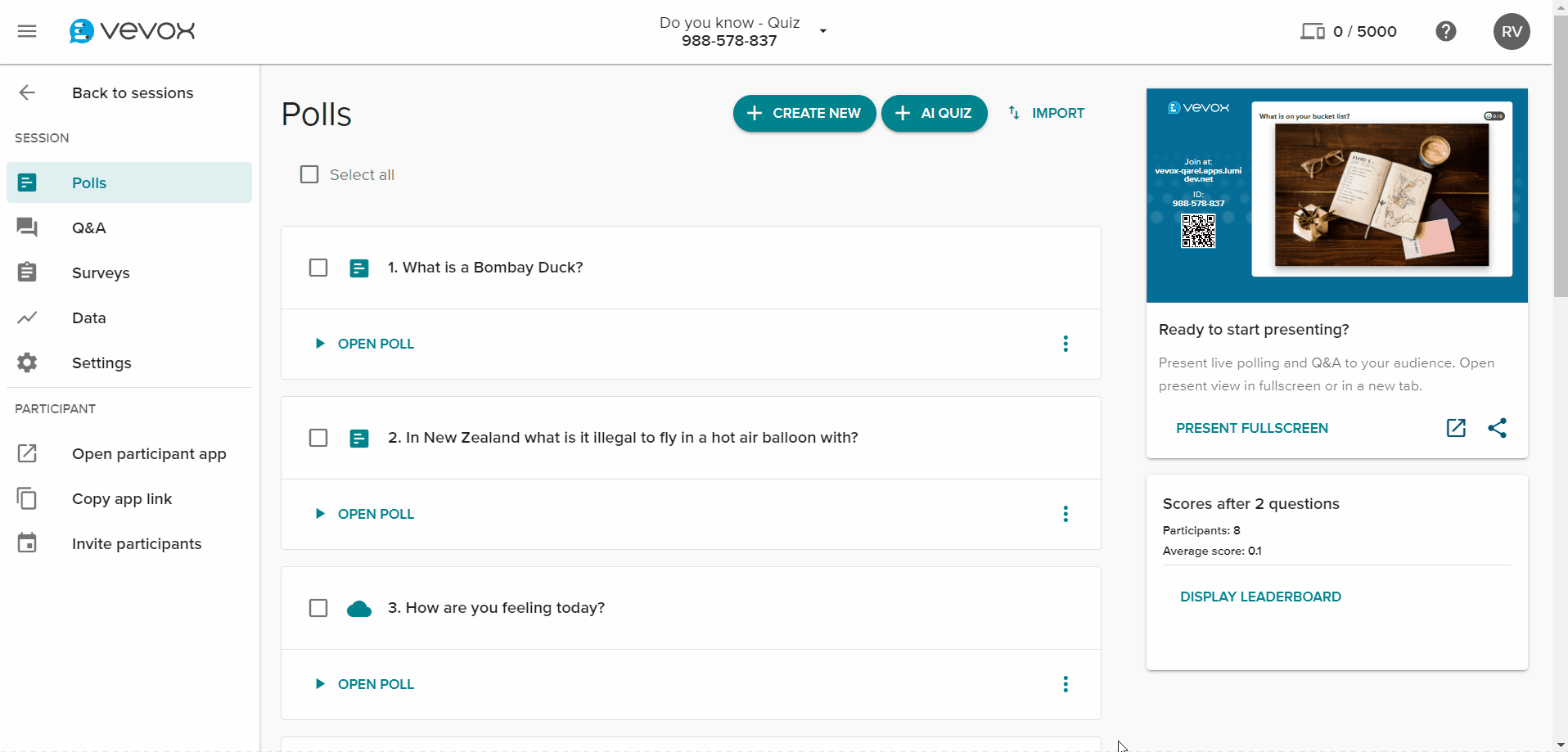 The sessions list gives an overview of your previous & current sessions. From the sessions list, it is easy to see the current session status, whether it has been started or stopped.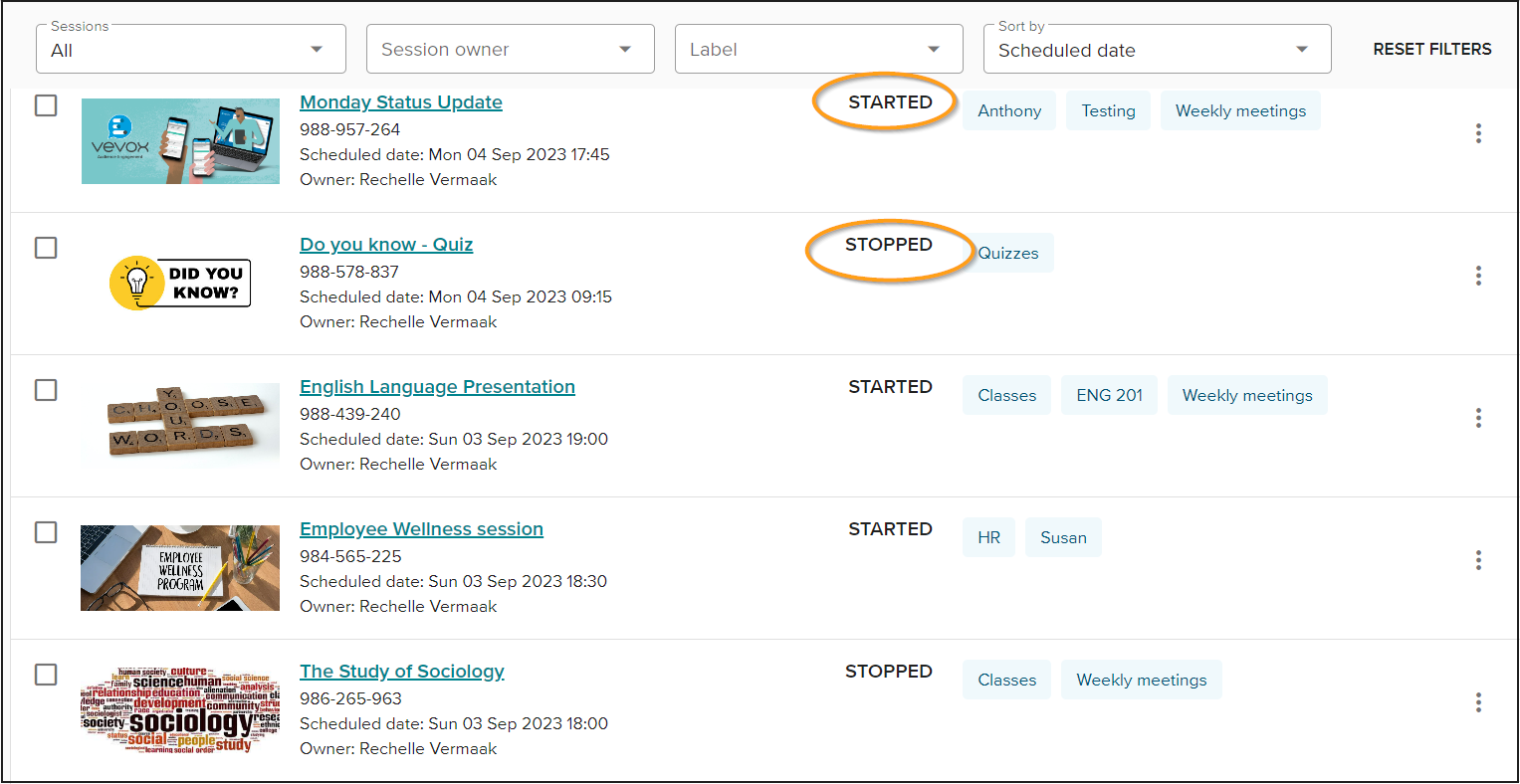 How to find sessions in your list
You can also search for sessions with the search bar using session names or session IDs (the unique 9-digit number associated with that specific session).

The list view makes it easy to see
the session ID
the date the session was created
the session owner
the session state (started or stopped),
the labels allocated to the session (if there are any)
You can edit the session by selecting "more options" (three dots) in the right column.

You can change the session settings, duplicate a session, get the message to invite participants, edit your labels, change the session owner, or delete the session altogether.
Filtering your sessions list
You can filter your sessions list to show
All the sessions in this account
Only your sessions (applicable if you are an account or a sessions admin)
Sessions shared with you
You can also view other colleagues' sessions if you are an account or sessions admin.
Reset your filters to view all the sessions again using the 'reset filters' button on the right. Then search by labels or sort it by the scheduled date for your session, recently created sessions, or recent activity in those sessions.