The text poll or open-ended questions allows participants to enter a text-based response of up to 2,000 characters. By asking an open-ended question, you are giving your participants the opportunity to answer whatever they like, without limiting or influencing them with predefined answers.
Participants can also use emojis in their text responses.
To set up a text poll:

In the Polls section select the '+ Create new poll' button.

Enter the Title or question of your poll.
Select 'Text' as the poll type.

Press 'Add'.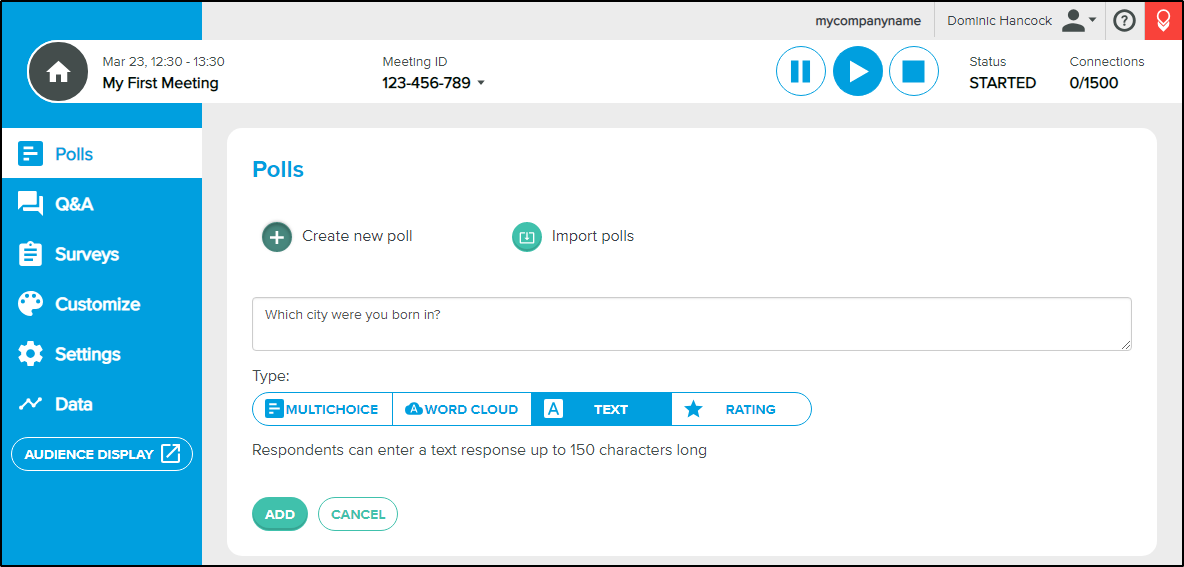 When pushing the results of a text question the present view as well as the participants devices will display the participant responses as a list.
Our new feature allows one to set up the correct answer for text polling as well.