A word cloud is a collection or cluster of words depicted in different sizes, or an image that visualizes the most important words. The bigger and bolder the word appears, the more often it's mentioned within a given poll and the more important it is. Participants use textbase responses that forms the word cloud image. Remember, participants can send in multiple responses, but each word is sent individually.
To create a word cloud poll:

In the Polls section select the '+ Create new' button.

Select 'Word Cloud' as the poll type.

Enter the 'Question title' or question of your poll.

If you prefer, add an image to the poll question by clicking on the picture icon. Either upload a preferred image from your computer or use the built-in library of licensed images. (If you have a Free account, you will not have access to this feature.)

Press 'Create'.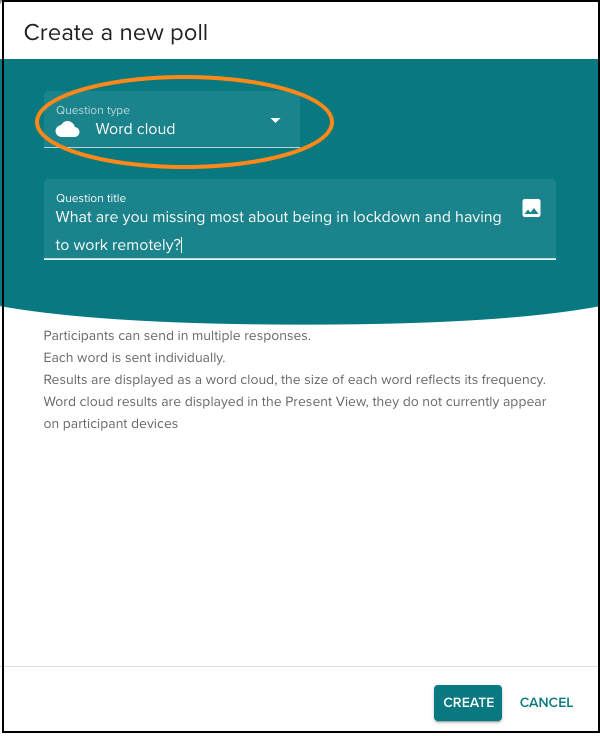 When the results of the poll are displayed they will appear as a word cloud with the most frequently used words appearing larger compared to words used less frequently.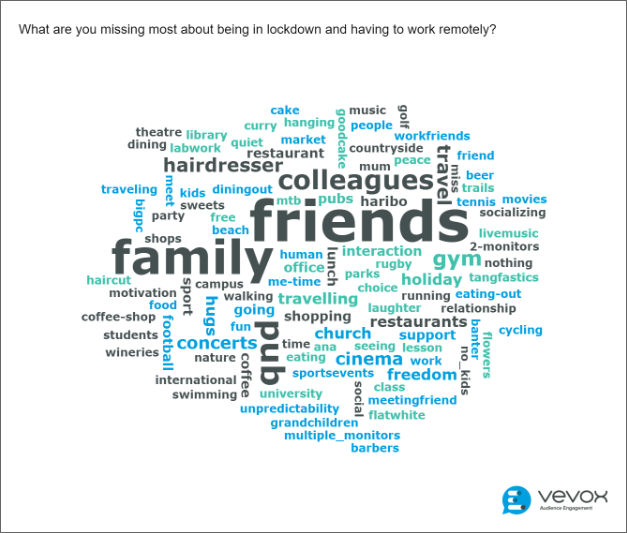 The word cloud is generated in the present view for the audience to see on the big screen (live events) or on their computer screens (online meetings & classes). It will not appear on participant mobile device screens.