The Multichoice poll can be configured to allow for two slightly different types of polls. 
1. To set up a basic multichoice poll with one choice:

 In the Polls section select the '+ Create new' button.

 Select 'Multichoice' as the poll type.

 Enter the 'Question title' of your poll. That is your question you want to ask.
 If you prefer, add an image to the poll question by clicking on the picture icon. Either upload a preferred image from your computer or use the built-in library of licensed images. (If you have a Free account, you will not have access to this feature.)

 Enter the 'Choices' you would like your participants to choose from.
 Press 'Create'.
This poll question will allow participants to only choose one of your specified choices.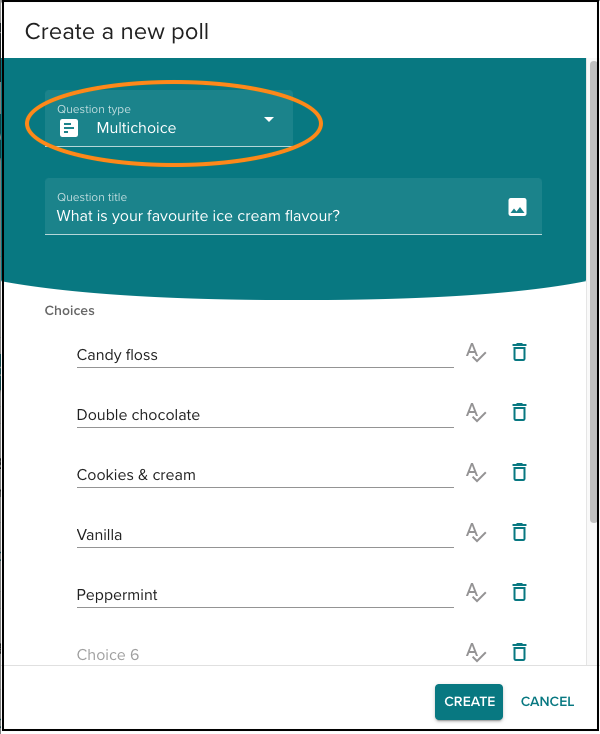 Or watch this short video showing you how to set up a multichoice poll.
2. To set up a basic multichoice poll with more than one choice:
Use this type of polling where you would like to give your participants the option to select more than one choice. 
Follow step 1-6 above. Then take note of the 'Allowed Selections' box below.
As a default, this is set to 1 when you add a new poll, meaning your participants can only select one choice.
You can increase this if you want to allow participants to select more than one choice.  You can limit people (e.g. pick three), or set it the same as the number of choices (e.g. select the corresponding number of choices participants have). Then press 'Create'.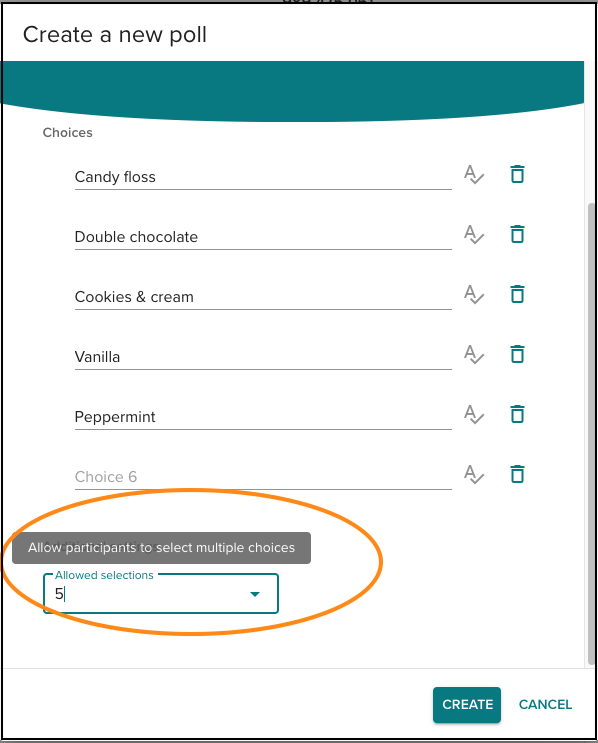 For multichoice questions, when a participant can select more than one option, make sure they press 'Send' on their devices after they have made their choices. This will ensure their voting results are displayed.