Correct answers can be set for Multichoice polls, Numeric polls and Text polls.
To set the correct answer do the following steps:

Create your poll.

Press 'Set Correct Answer'.

Select the option or options that are correct by ticking the boxes.

Press 'Save'.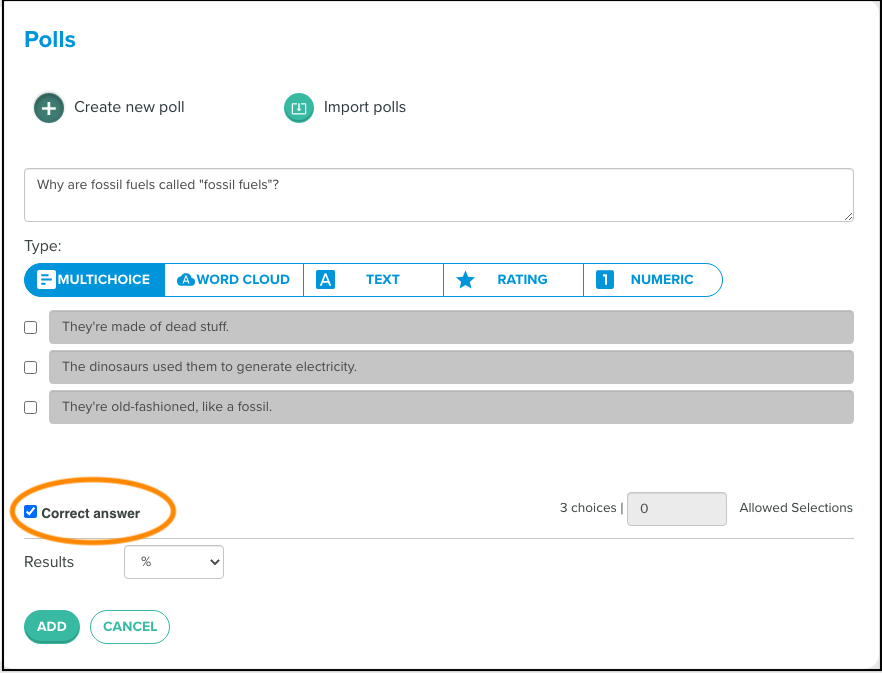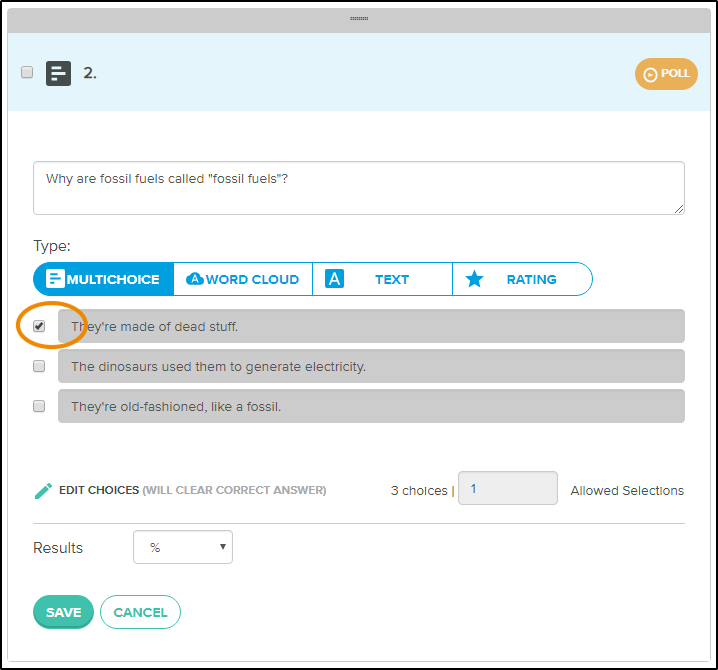 Correct answers introduce an extra step when you are controlling the poll. You can decide to show the correct answer on the participant devices or to skip to the next poll.
1. Correct answers in Text polls
When setting the correct answer for Text polls you are able to set one or more answers as the correct answer. This is so you can accommodate slightly different spellings of an answer that participants might give.
Don't worry about upper case or lower case characters when judging whether the answer is correct. In Vevox the upper or lower case is automatically disregarded so your participants just have to ensure they spell the answer correctly. You can set up to 15 correct answer options for text polls.
We recommend you keep these answers short to one or two words. If the correct answer is longer than this it is unlikely that participants will get it exactly right.
2. When using the dashboard to present:
After the results have been displayed to your participants there is the option to toggle the correct answer indicator on or off from the bottom of the dashboard. This indicates which option is correct on all participant devices.


3. When using present view to present:
You can also decide to show the correct answers from the control panel in present view. Or to just skip to the next poll.

4. Reporting when using correct answers:
In addition to indicating the correct answer on devices it is also possible to view the correct responses in the data report. A worksheet in the report keeps track of how many answers each participant has answered correctly. Check out the tab called 'Polling results' for correct answers in live polls or 'Survey Results' for correct answers in survey questions.