All of the results from your polls and surveys are stored as result images in your dashboard. Instead of having only an excel report with data, you can also download the results in the form of an image that can be used for feedback presentations and reporting. Result images can either be viewed straight from the data page or it can be downloaded to your computer.
To view the result images from your data page follow these steps:

Go to the 'Data' section of your dashboard.

Scroll down. You will find the result images under the 'Poll Results' heading below the meeting summary.
Note: Text questions do not produce a result image. To view the responses to your text questions, download your data report from the link at the top of your data page.
To download all the result images to a folder follow these steps:

Go to the 'Data' section of your dashboard.

Press the 'Download result images' button
This will download a zip folder of all completed polls and surveys to your default downloads folder.
The zip folder contains subfolders for polls and surveys, so you don't get them mixed up.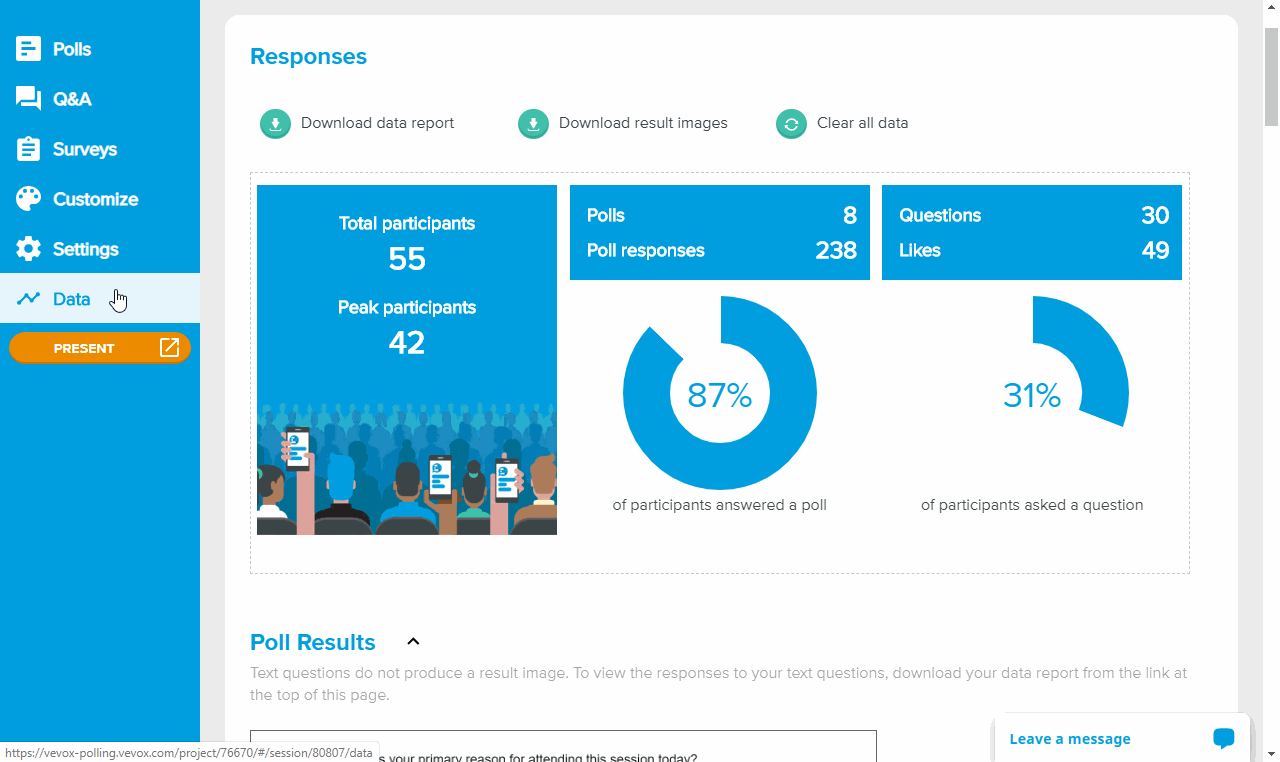 For more information on your data reporting, view our 'Getting Started with Vevox' video. Move directly to 10:15 in the video time stamp.