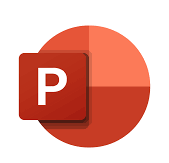 Vevox's PowerPoint add-in is the complete package for adding polls to your PowerPoint presentation. This integration ensures you can keep impressing your audience with the same presentation platform you are used to. As an official Microsoft Office add-in, all the features work seamlessly within PowerPoint.
Add polls straight into your presentation whether your participants are online, remote, or gathered together. They can answer live polling questions with their own mobile devices.
Anyone with a basic understanding of PowerPoint can create and run live polling questions in seconds. You will need to install the PowerPoint add-in with a few simple steps.
The PowerPoint add-in from Vevox is only available for PC. It does not currently work on Mac IOS.
Watch this video on PowerPoint polling or read our help site files for detailed steps.
This video explains how to set up your laptop for PowerPoint polling.
Troubleshooting
Note that Microsoft Presenter View is not supported in Vevox. Should you receive a warning notification, asking you if you would like to turn off Presenter view, select this 'Yes' option, as it interferes with how the Vevox polling animations are performing.