In this article we cover:
Once you have created your poll, you might want to go back and change the question, change the selection of choices, number of correct answers, image etc.
From your dashboard follow these steps to

edit your question

Select 'Polls' from the navigation menu on the left.

Scroll down to the question you would like to edit and click on 'more options' (three dots) next to the question.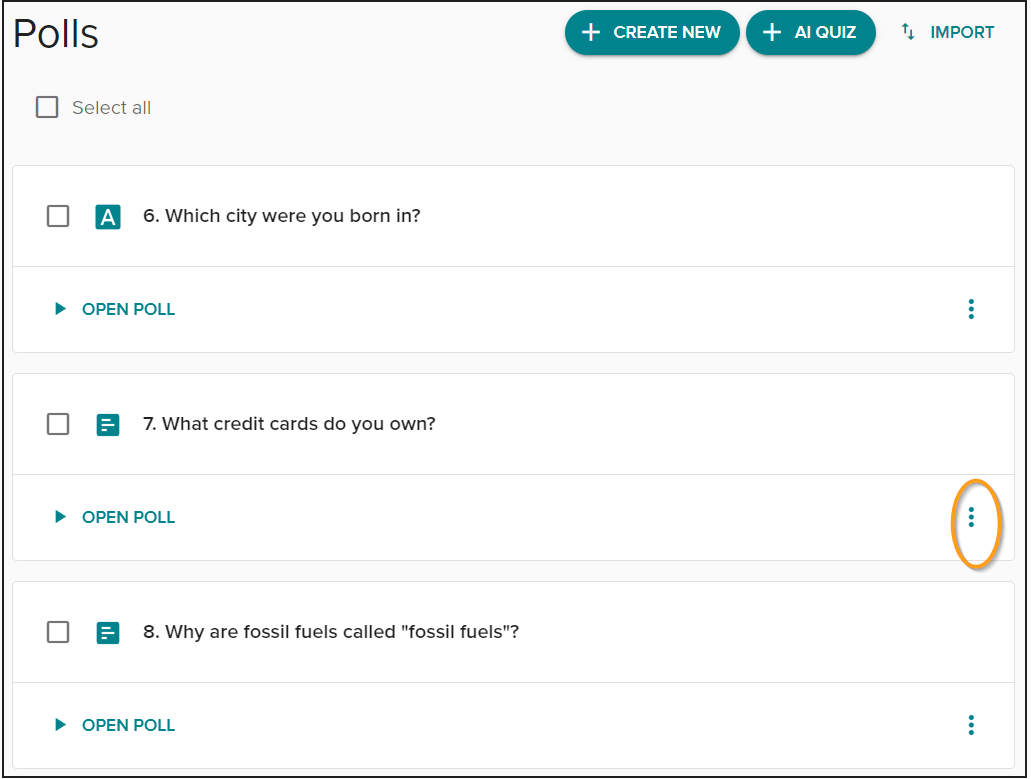 Select the 'Edit' option. The question and answer options will appear in a format that now can be edited.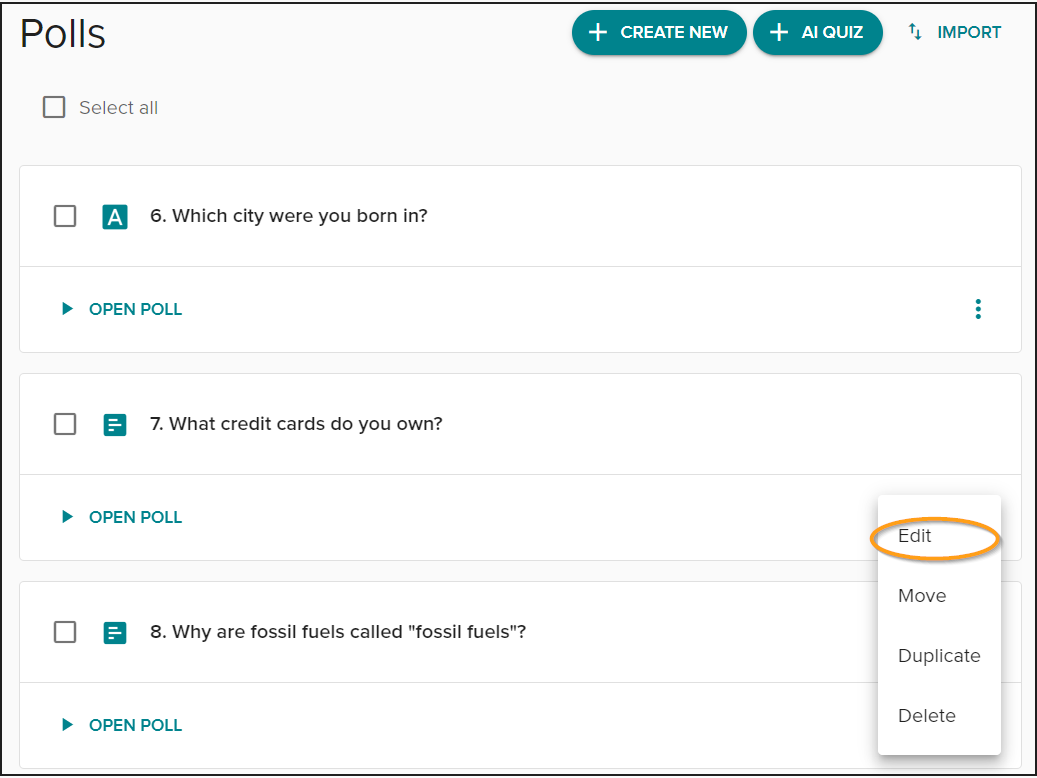 From here change the question, the answer options, the number of choices, image, as well as setting a correct answer if relevant. Press the 'Save' button when you are done.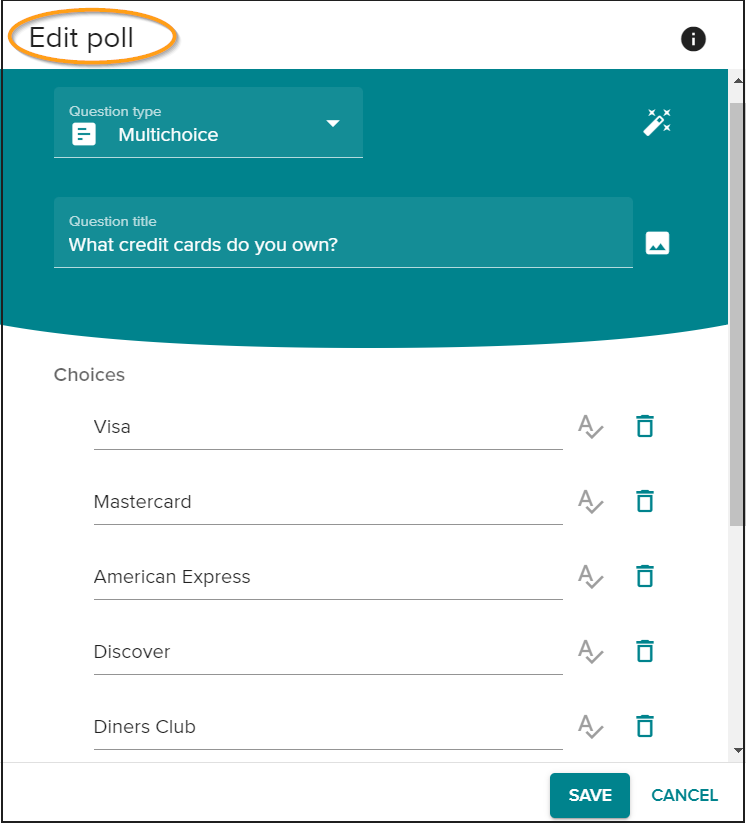 The amended question will now appear in your question list.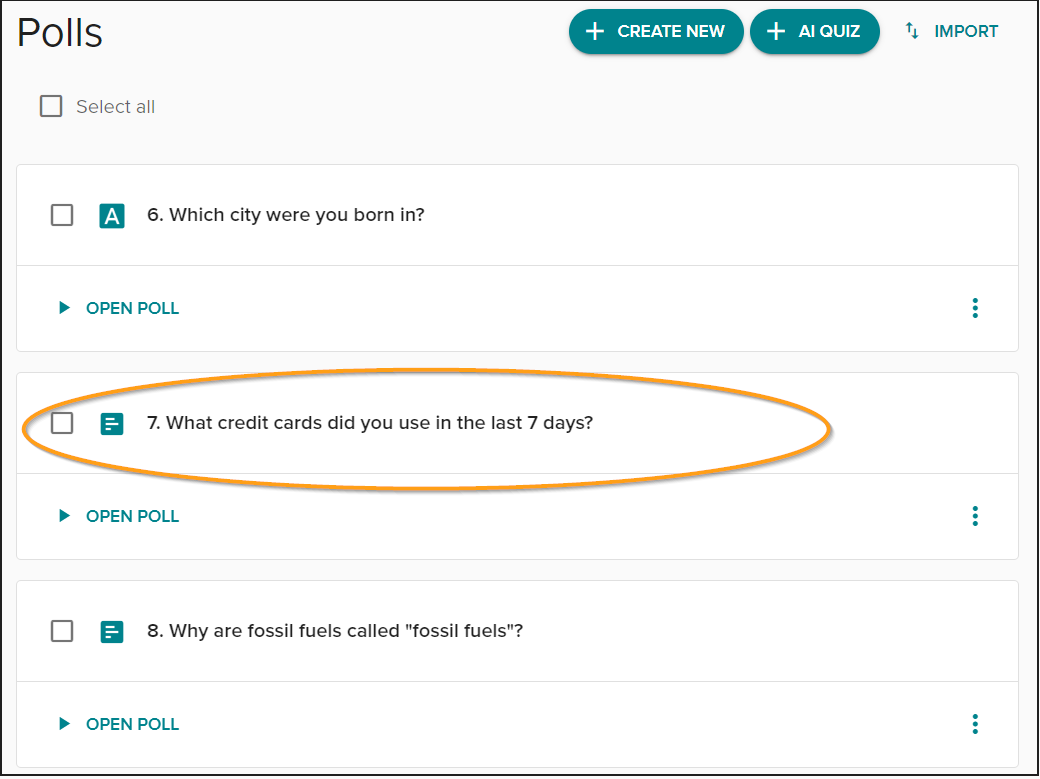 Editing multiple polls
You can only select and edit one poll at a time.
Troubleshooting when editing polls
When your poll already has results in it, you will not be able to change or edit the poll. You will see the results of the poll displayed in your dashboard. You first need to
delete the responses of the poll
(or alternatively
download the results
if you still need access to it) and then you will be able to change or edit your poll. The example below shows the poll has results in it already.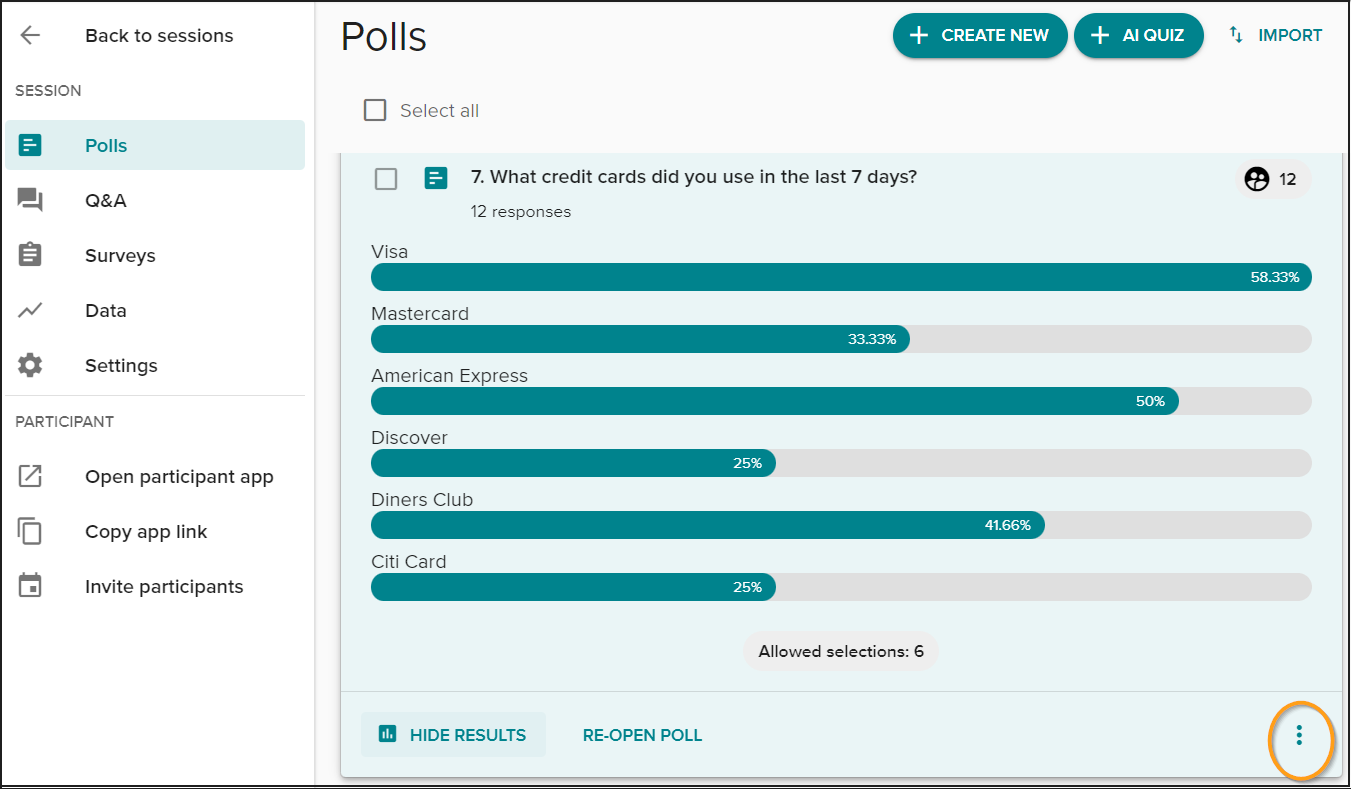 To delete the results, select the 'more options' icon (three dots) at the bottom and click on 'Delete'. Then choose the 'Responses' option. You will be asked to confirm your action. Select 'Delete Responses'. Your questions can now be edited.