The Word Cloud for Vevox is a text based response question which displays the results in the form of a word cloud.
In the Polls section select the + Create new poll button.
Enter the Title of your poll.
Select Word Cloud as the poll type.
Press Add.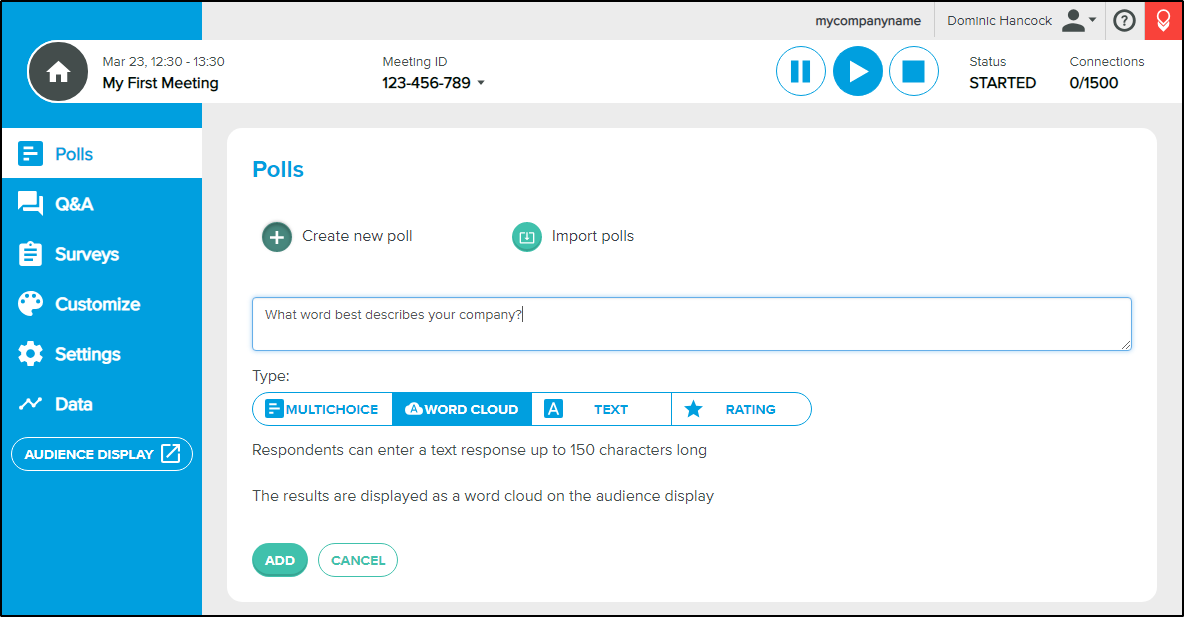 When the results of the poll are displayed they will appear as a word cloud with the most frequently used words appearing larger compared to words used less frequently.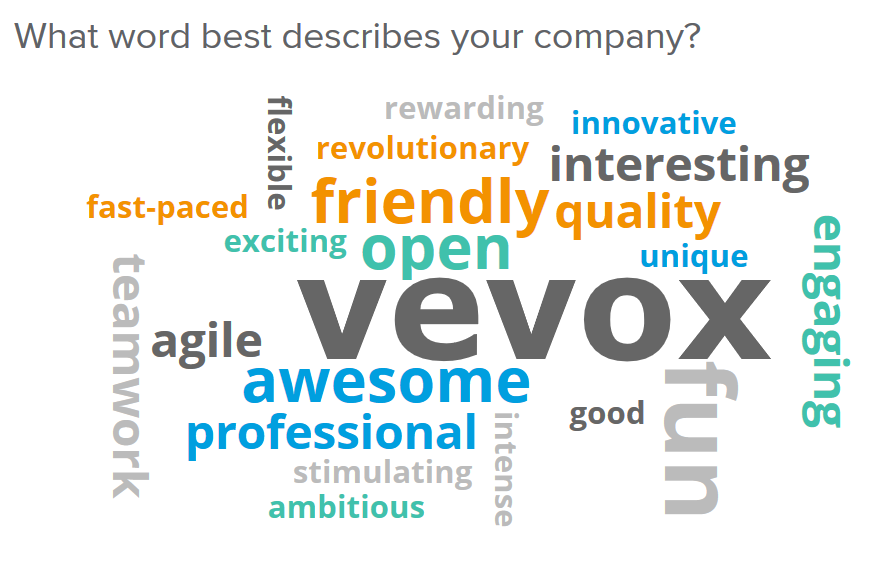 The word cloud is generated in the Presentation View for the audience to see