The standard method for participants to access a Vevox session is by entering the 9-digit Session ID associated with the meeting.
As an extra security measure, you have the option of adding a secondary passcode to the joining process. This requires participants to first enter the 9-digit Session ID and then they will be prompted to enter the passcode as well.
The advantage of a passcode is that it provides peace of mind. If anyone takes a picture of a display screen and share this unlawfully, you can rest assure that no person can join the session with just the 9-digit Session ID. They will also need the passcode to join.
To add a passcode to your session:

Go to your sessions list. On the session you want to add a passcode, press the 'more options' (or three dots) icon.


Select 'Invite participants' from the dropdown menu.
Here is where you can copy some Invitation instructions that you can send to your participants. At the top of this box is the option to add a passcode to your meeting.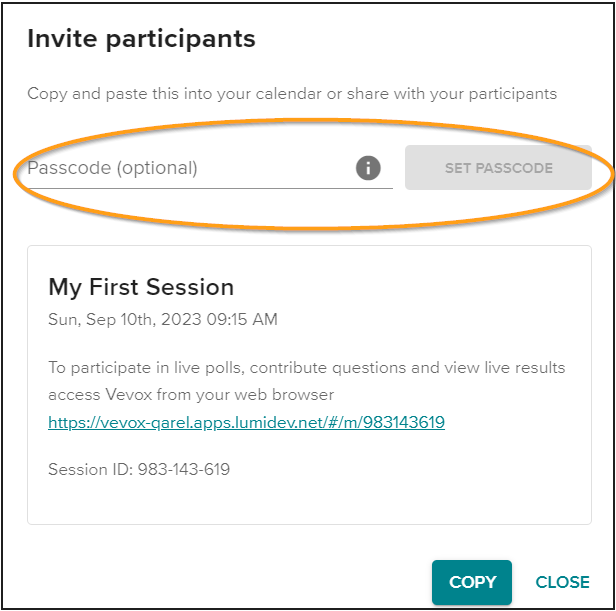 Type in a passcode and press 'Set Passcode'.
When you save your passcode it will be automatically added to the joining instructions that you can send to your participants.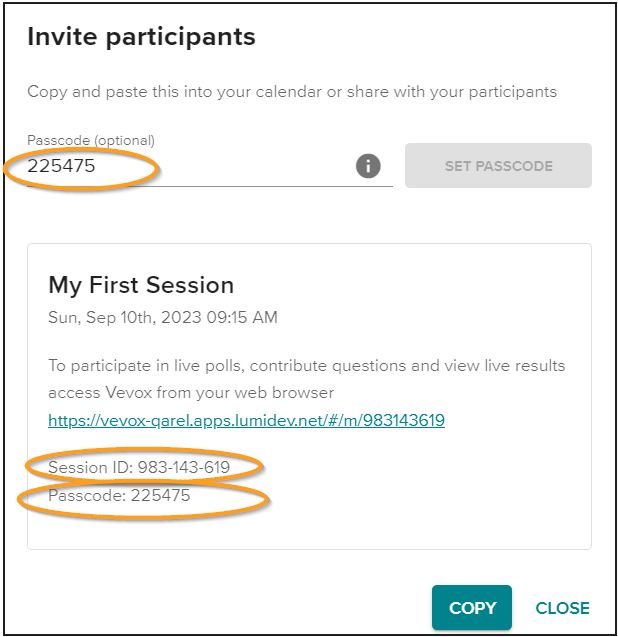 To exit this screen press 'Close'.
Participants will be requested to add the passcode as well as the 9-digit ID when logging into the Vevox app.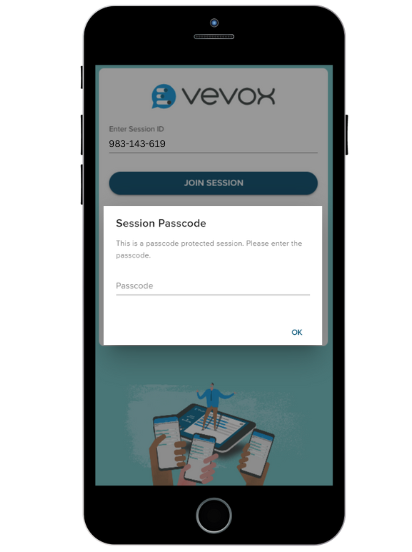 An alternative way to set up your passcode is to select the 'Settings' option in the main navigation on the left-hand side. Choose the 'Identification tab' and then enter your passcode. Then click 'Save'.