Opening and closing of polls can be done either in present view or from the dashboard. To open & close a poll in present view mode read this article.
To open & close polls from your dashboard:
Once you've created your polls on the dashboard you'll want to have a look at the process of actually asking these questions to your participants.

Go to the Polls section on the navigation menu on the left.

Identify the poll you wish to open and press the 'Poll' button on the right.
The poll is now open on your participants devices, and you can view the votes live as they come in.


When you are ready, press the Close button. The poll will be closed and no more answers will be taken in.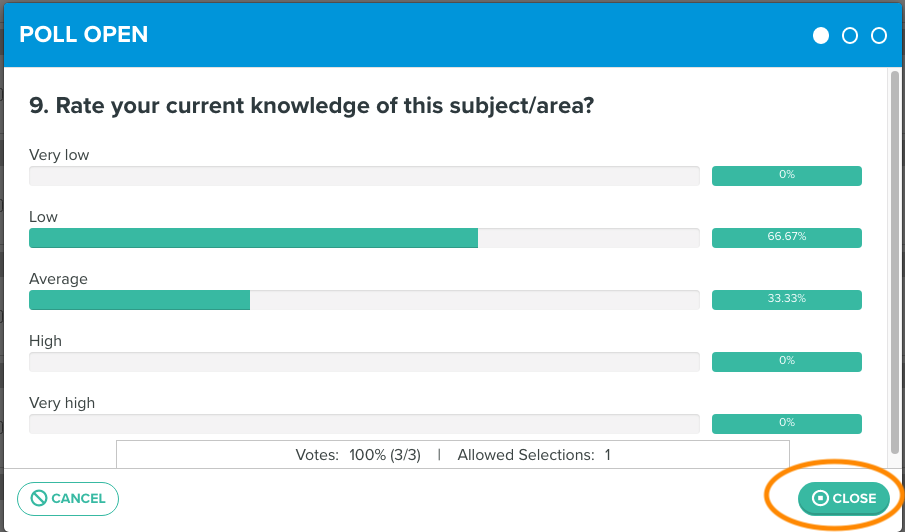 To display the results to your participants press the 'Push Results' button.
Alternatively you can just press 'Done' to continue or 'Next' to move on to the next poll.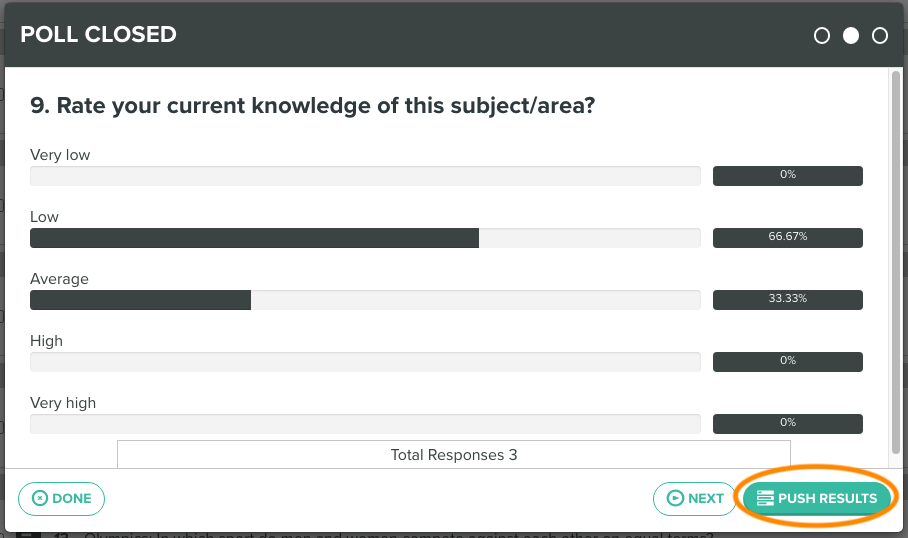 If you have assigned a correct answer to your poll now is the point where you can choose to display this as well.

Display the correct answer by pressing the 'Show Answer / Hide Answer' toggle.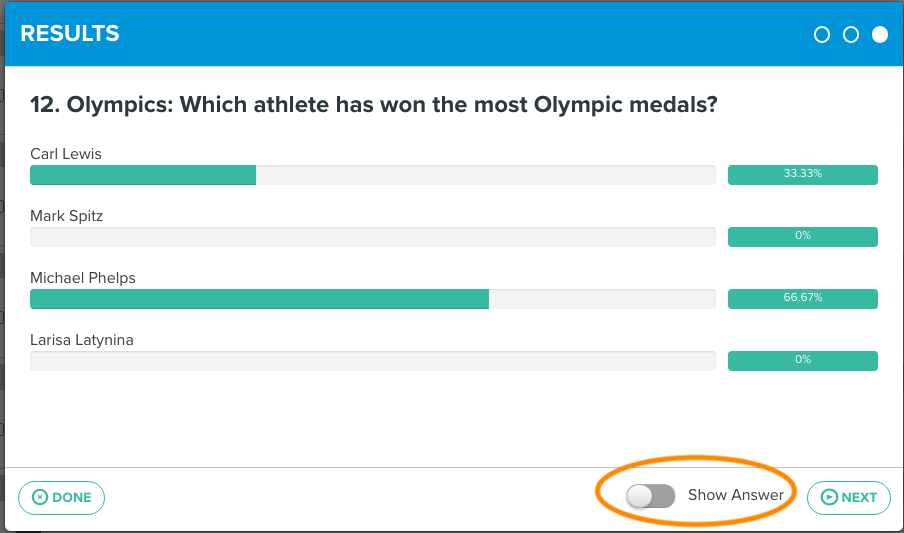 Troubleshooting
If you cannot open or launch your poll, make sure that the tick box next to the question is empty. If the tick boxes are selected you cannot open or launch your polls.