Vevox can be incorporated into your Microsoft Teams channel helping you to have the best features of Vevox within your daily video and chat communication platform.
Use Vevox for secure Q&A and live polling at any point during your Teams meetings and video broadcasts. Your team can share ideas or anonymous feedback, take part in interactive quizzes and instant online polls all from within your Teams channel.
This integration shows the Vevox participant view within your Teams channel.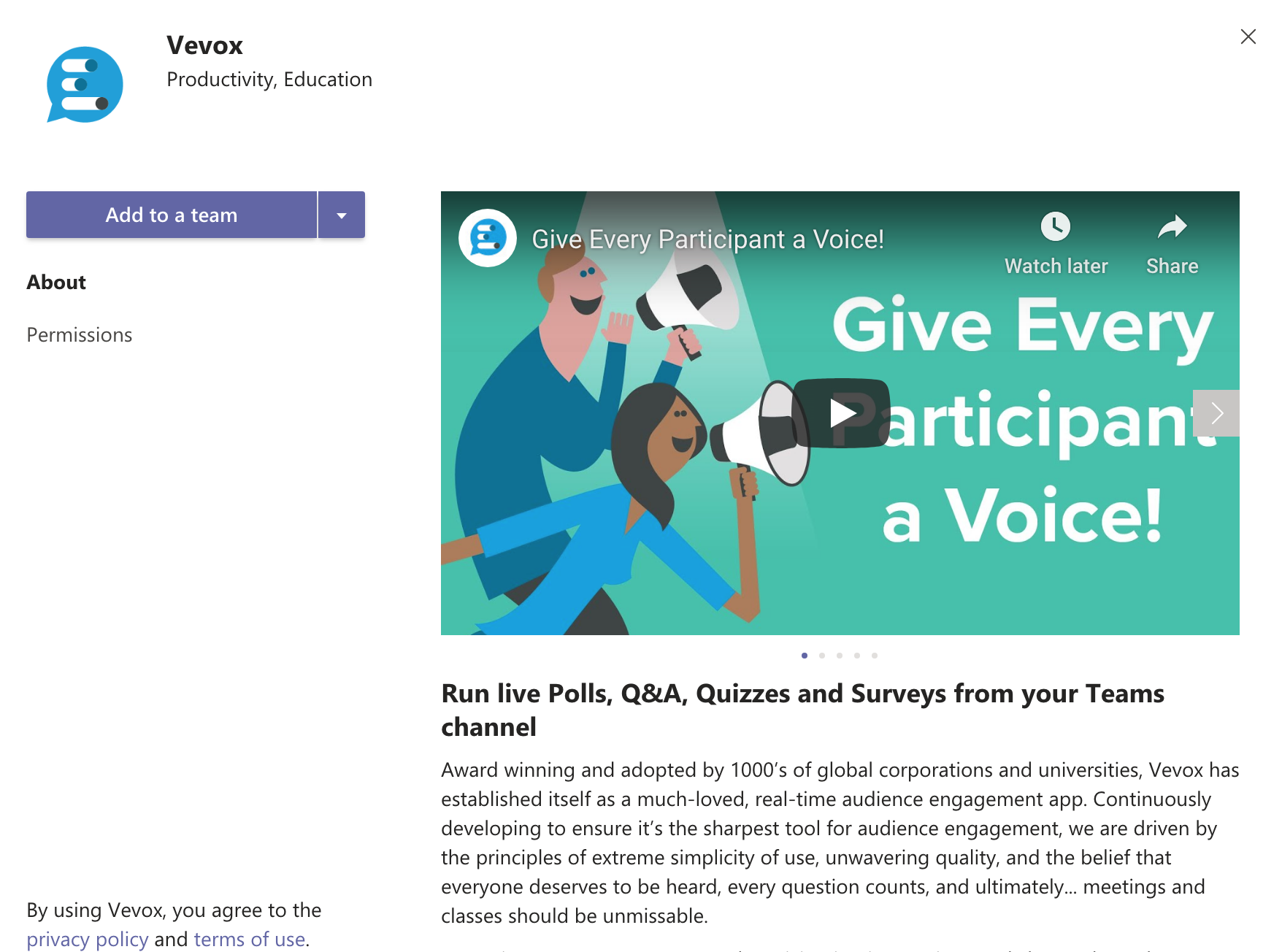 Remember to first
create a Vevox account
to setup up the admin side in your own Vevox dashboard. This way you can run and manage live polls, anonymous or moderated Q&A, quizzes and surveys.
Steps to use Vevox when hosting a Microsoft Teams meeting
1. How to set up your Vevox meeting in Vevox dashboard

Create a Vevox session.

Start the Vevox session and note the 9-digit ID.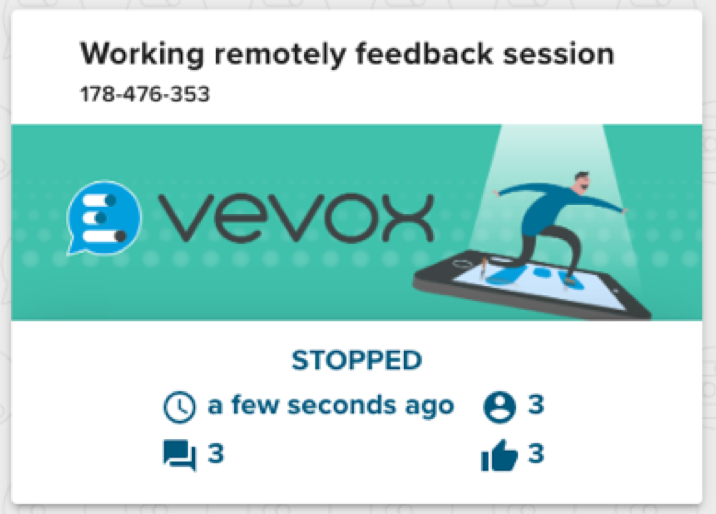 2. How to setup Vevox for your Microsoft Teams Channel
To add Vevox into your Microsoft Teams, go to your Teams platform and login.

On Microsoft Teams, click on the 'Apps' section and search for 'Vevox' using the 'search all' bar. Then click 'Add to a team'.

Choose which team or channel you would like to setup the Vevox tab with by using the 'teams or channel name' search bar. Once you've selected an option, click the 'setup a tab' button.

A pop up will appear in Teams giving you the option to add in your 9 digit Meeting ID. Go to your Vevox dashboard, click on the meeting you want to invite your team to, and copy the meeting ID. Paste the meeting ID into the empty 'Meeting ID' in the Teams popup and click 'Save'.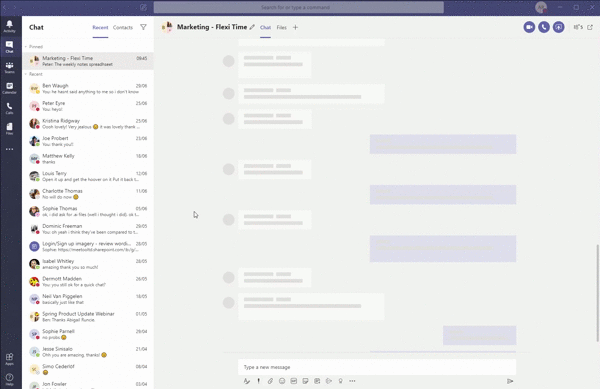 The Vevox tab at the top of your channel will now show an embedded Vevox Web App, enabling your team to participate in polls, anonymous Q&A, quizzes and more without needing to leave your Teams channel!
Tips for using Vevox on Teams
Before you run your Teams video meeting, ensure you have created a Vevox meeting session in your dashboard that is live with all your content and customizations.
Even though your participants are joining from the 'Vevox tab' in your Microsoft Teams' channel, it's important to share the Vevox 9 digit Meeting ID to ensure they are able to join your Vevox session.
Participants will be able to have your Teams video showing in a window, whilst looking at the Vevox tab to take part in polls and Q&A, making it easy for them to be able to view both displays at once throughout the session.
Note: Organizations can block apps from being installed by users into Teams channels through permission settings. If you can't access Team Apps, please speak to your internal team or learn more about the Teams App permissions by viewing the Microsoft Teams help article here.