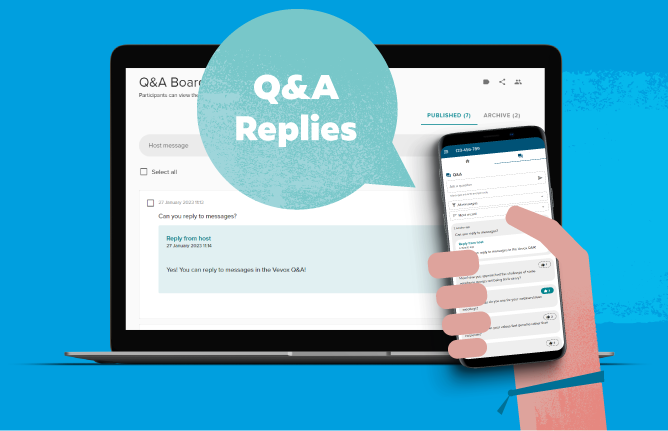 Some Q&A sessions can have a multitude of questions expecting answers. In most instances, presenters will verbally address the Q&A comments, ideas and questions when presenting. But there are situations when you run out of time or know beforehand you will not be able to address all those questions.
Your colleague or moderator can also use the Q&A board to answer those outstanding questions on the Q&A board itself. Adding Q&A replies will allow hosts to now answer more questions during a live session.
Note that the replies will only appear on the Q&A board of the participant app and not in Present view.
Participants will also be able to filter their view in app to just see those messages that have been replied to on the Q&A, while also seeing if their own response has been replied to.
This functionality can be helpful when you want to keep track of the answers in the Q&A board and will also be beneficial to participants who have joined the meeting at a later stage so they won't miss a response. 
Take note that:
Q&A messages and comments have a character limit of 1000.

There can only be one reply to a question.

Replies can also be deleted.

All replies will only be visible in the participant app.
Remember all items in the Q&A board will always be saved in the data report for future reference.
For this functionality the Q&A moderation must be turned 'On' and is thus is only available to Pro, Enterprise & Institution plans.
To reply to a question do the following from the dashboard:

From the 'Needs review' or 'Reviewed' or 'Published' tabs choose the more options (three dots) next to the question you would like to respond to.  

Select the 'Reply' option.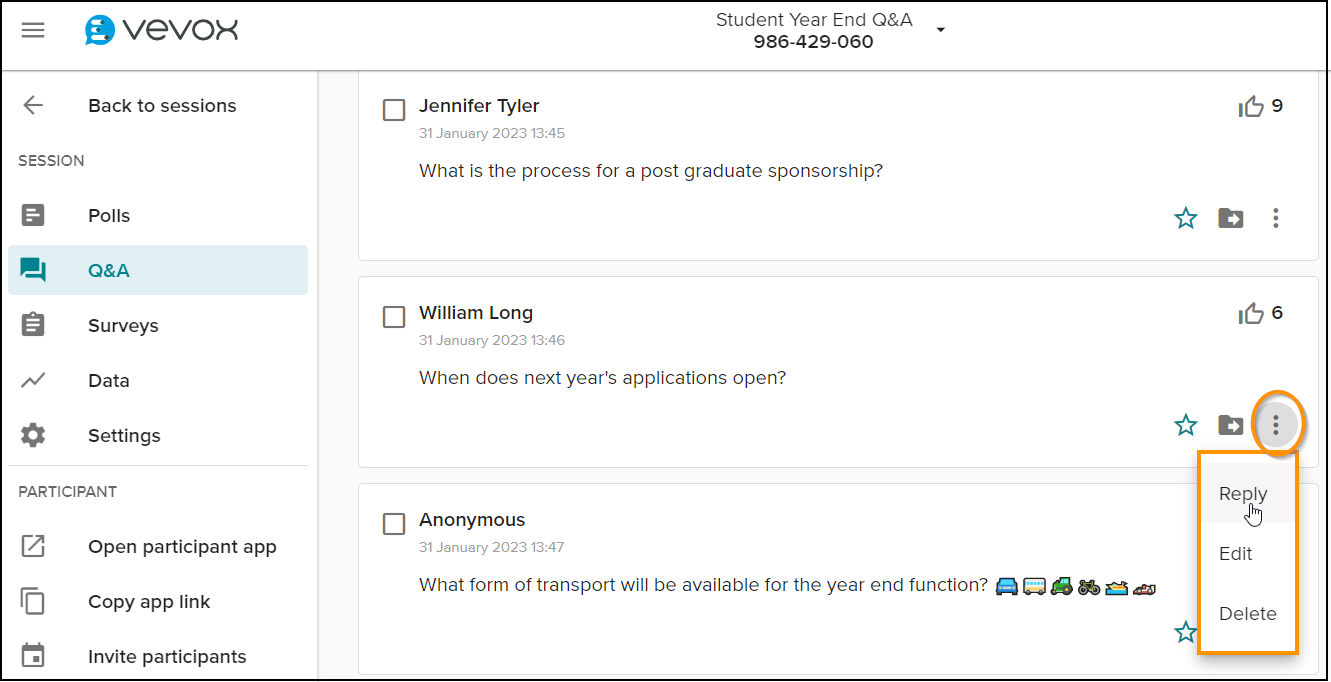 Type your reply and press the arrow to send it to the participant apps. The Q&A board on the participant app will update immediately. When a reply is deleted, the reply will also disappear from the participant app.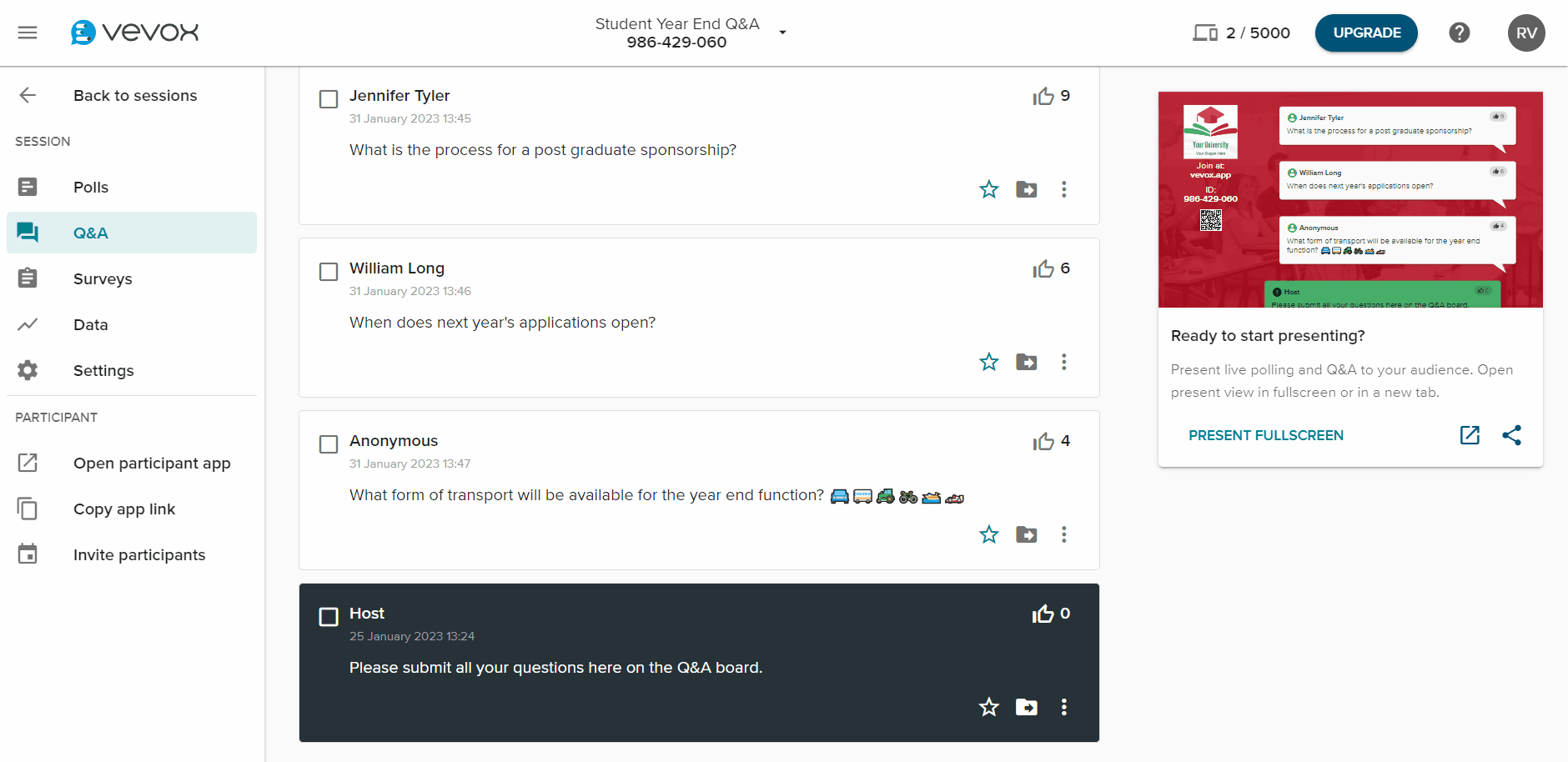 Example of participant app showing host replies.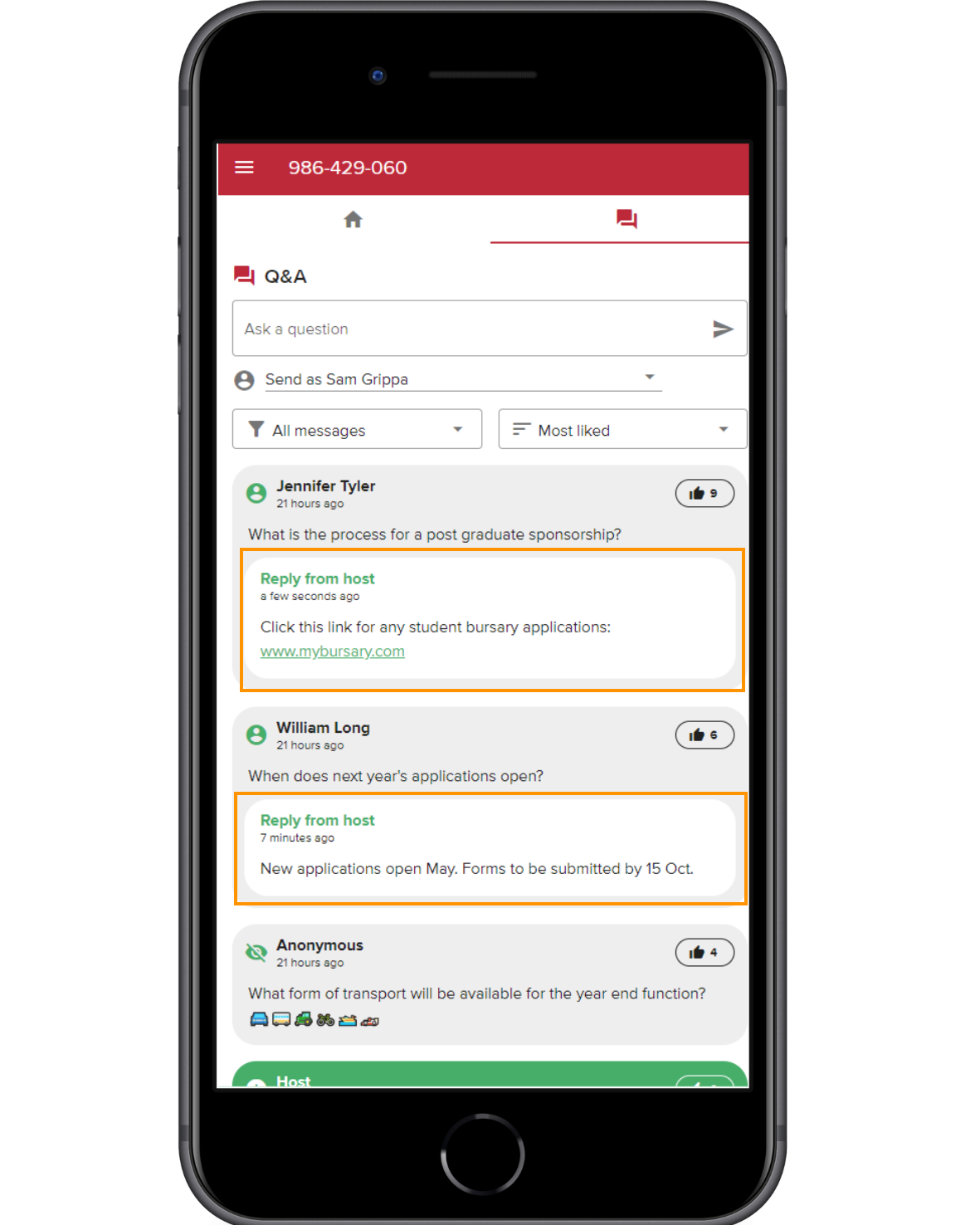 Remember Present view will remain unchanged to keep the Q&A board uncluttered.