Favorite Q&A messages are a quick and handy way for the moderator to identify the best questions/ comments received from participants.
When you scan through the list of questions getting ready for a Q&A session, you can quickly favorite a few key questions. This will ensure that those questions/comments are highlighted and easy to address.
Pressing the favorite (star) icon highlights the message in the list so you can easily identify it.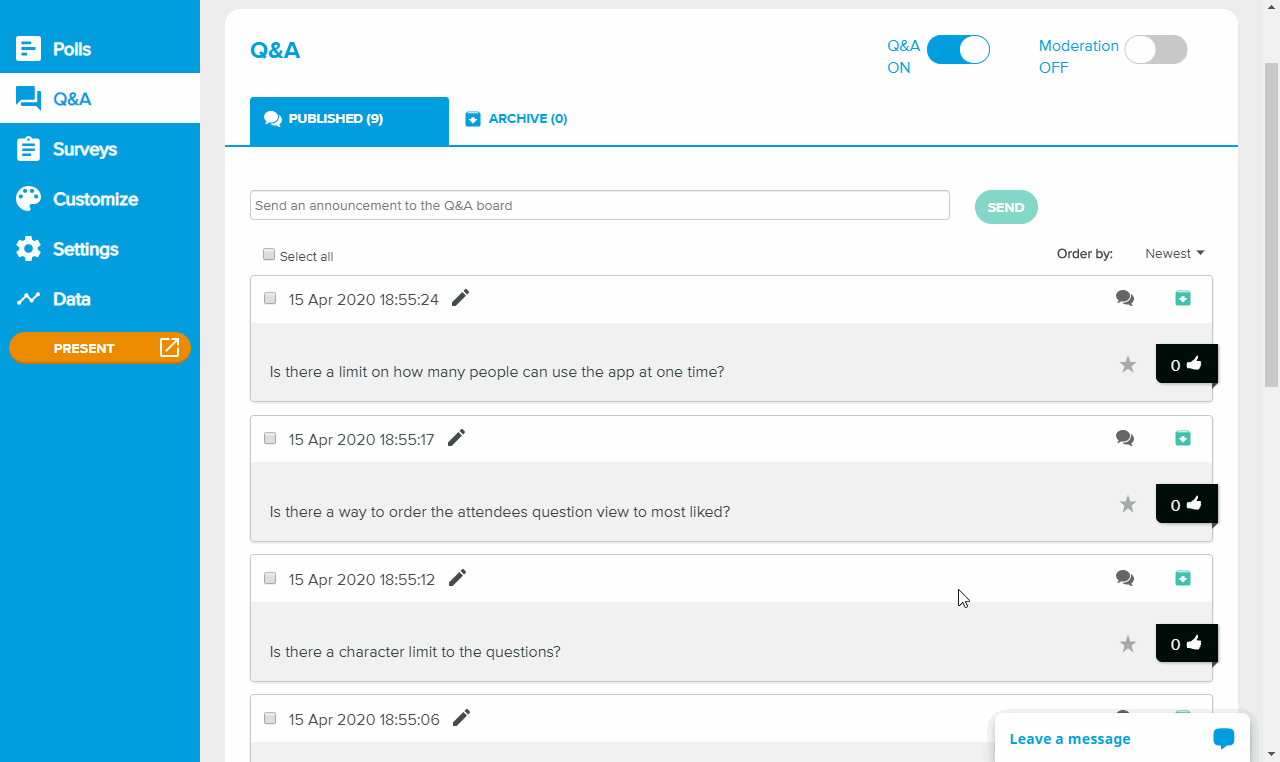 Favorite Q&A messages are also useful when sifting through multiple questions/comments, shortlisting them, when there is not enough time to answer all of them.
Using the present view as your display you can filter the questions that appear to only show the favorite ones.
To show your favorite Q&A messages:

In present view press on the 'Sort by:' option in the top right corner.

Select 'Favourites'.